Customer Complaints 
Customer Support is such an intricate field that you are bound to get customers with inquiries and even complaints as you go about your business. Sometimes, you call these people Escalations Officers or those on the Floor who know significantly a lot more than your Customer Service Team.
By this token, it is essential that you Hire these Specialist Jobs from the right Outsourcing Partner.
Contact center operations are no joke therefore you need to appoint these support teams in addition to your main Customer Support staff to make sure everything is up and running.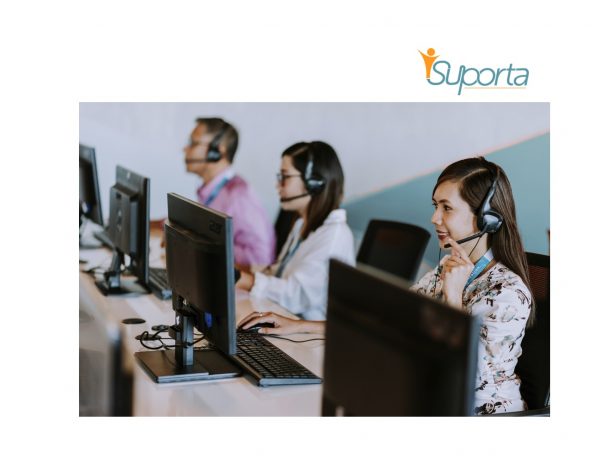 Here are some typical complaints:
Product Registration Fails
Sometimes, there is an error in the numbers they have typed or they don't know the interface very well, some of them might complain about why they cannot get their product keys to work. If this is a case, and there is a little more to it than the simple trouble shooting of your CSR, then this is when your Customer Complaints specialist steps in.
Manual Verification
It becomes tedious if the site relies too much on automation, there may come a point when the Human Touch is needed. In those occasions your customer service agents haven't managed to resolve the issue, your Complaints specialist can step in and do some of the high tech trouble shooting themselves. Or they can connect to the Tech Support team who would then provide the answers to the verification or registration of certain products and services.
Being on Hold for a Long Time
Of course this shouldn't be a complaint that gets escalated to someone else. But this is a typical complaint in contact centers that gets addressed after the fact. To avoid this, you need to have a front line customer service team while your Escalations Officers have skills to deal with any technical issues that might come up.
Here are some of the Skills that Customer Complaints Agents possess:
1. Composure
It's fundamental for a person taking the brunt of a customer's frustrations, they are able to stay calm and at ease while the customer relates their concerns. If they are able to do this, this guarantees that you're able through your silence, to put the customer at ease in your own way. But at the same time, you don't build on their frustrations through interrupting them when they aren't asking you a question.
2. Active Listening
Because the irate customer might be saying things in a hurry, it's a little easier to be confused. Also, with Active Listening, a good customer complaints specialist is able to pierce through the frustration and see what the NEED actually is in this situation. Through this, their complaints become inquiries and here is when paraphrasing comes in.
3. Paraphrasing
Paraphrasing is important because you want them to know that they have been heard and you're going to get right on the issue. On occasion,,  the customer says it,  understandably in garbled and hasty fashion, then you need to repeat the key points they say order to confirm the nature of their inquiry.
This not only requires a superb amount of comprehension, but exceptional English so that your CSR can establish rapport right away with the client.
a. Ask questions
Your agent should also get all the facts. Often, don't just want them to spout their frustrations while you play the part of the listening confidant. Your customer complaints specialist is good in taking the initiative. Now,  shows that the customer experience is all about allowing them to convey their thoughts. Moreover, as you talk about issues that they haven't otherwise brought up, this allows the customer to have a comprehensive discussion about the things they want.
b. Providing a Solution
Clearly, it becomes vital that your complaints specialist provide a solution right then and there. Or if they can't, then inform them that they will be called promptly if upper management or another department needs to work on the issue. This makes it imperative that your Customer Support team works together with Tech Support, Accounting and Order Processing.
If there are bugs in your website, then let your Tech Support team or Web Development team look into them.
But most of all, it is vital that your agent be a person who understands all of these facets. This way, they can address the complaints of the client and the escalation process is much easier and this saves money and time.
An outsourced customer support team should be reliable enough and contain the necessary infrastructure in order to succeed.
Here are Some Tasks you Can Assign to your Customer Complaints Specialist
Make a summary of the day's calls
It's imperative that all your contact center efforts are documented properly. An escalations officer is very good. Sometimes, this also entails data entry because they need to be able to indicate what products or what transactions are a bit sticky and may need some refinement from either your Manufacturers or your Web Developers.
Allow them to Consult with Sales
If they have encountered some sticky issues already on the floor, it is important to fully integrate them with your Sales and Marketing Team. This way your Marketing staff can anticipate these and gradually steer potential leads into the proper ways of interfacing with your website. Or for advocating even better diligence where they are more careful about their purchases as well.
Work with the CEO
You are the CEO. But it's important that you and your business partners, who comprise the higher ups of any firm also consult with your agents. If you're able to speak with them on a daily basis so that you can talk about customer concerns, then that is all the better. Perhaps there is an issue because you own a retail store somewhere and your clerks weren't able to deliver. In that scenario, your Remote Customer Service team – possibly with the assistance of your Escalations Officer are able to handle the matter.
If you do this right, your customers will end up praising you in spite of some gaffes in your physical stores.
These are just examples, but the heart of the matter is you are willing to tweak your operations and enable your offshore staff to operate in ways that greatly serve your practice.  Outsourcing services need to be versatile and customizable.
Where Can I Outsource?
The thing about incorporation is that you might be shelling out a lot for unpredictable costs.  You need to find a company that supports themselves as well as they support their clients like you.  Customer service outsourcing works wonders to your bottom line if you appoint the right practitioners.
The Philippines is most noted for its Low Cost of Living. Your Low Wage is our High Wage.
However, it's vital that the organization you're working for focuses on PEOPLE and is not a sweat-shop or machine. Your customer complaints officers would be facing a lot of stress on a daily basis and it's important that you find an Outsourcing partner who compensates them well.
At iSuporta, you get all that and more.
You will be provided your Customer Service Complaints staff together with their Complete and Functional Equipment and Tech Support. You will get an On-Site Results Coach and you have the ability to call them if you want to hold regular meetings.
iSuporta is a PEZA Accredited organization and to us, it's not just about putting people in boxes. With this in mind, want our employees to be fully engaged with our clients just as we want you to Take Center Stage in whatever it is you do at the front lines of Marketing.
What you Get with iSuporta
100% Support on Staffing and Infrastructure
Full Cost Transparency
Low Turnovers
Let's face it, if you want your operations to function well you need Backup Power and Internet to enable your team to perform their tasks efficiently. You need Transparent and Collaborative Outsourcing Partner to ensure your investments are channeled the right way and Low to Zero Turnovers.
Sometimes, in Outsourcing they tend to short-change employees. With our Arrangements, we don't do that. It is cost effective, provides quality assurance and you get full time employees who integrate themselves fully into your company.
Your Remote Staff will be paid twice as much as the Average Philippine worker.
CONTACT US and we'll let you know how you can get started with establishing your Customer Complaints Outsourcing team.
Let Us Handle Customer Complaints
Best Use Cases for quality data sets 
We focus on high level of accuracy, with internal training programs, and knowledge share, to make your Artificial intelligence (AI), Machine Learning (ML), and Natural Language Processing (NLP) project a success.