Coronavirus boosts eCommerce – Inversely Proportional?
The coronavirus scare has spread sporadically first in the Eastern reaches of Wuhan and all the way up to the US and UK and European regions.  These may not be ideal for industries such as airlines or even hospitals that might already be understaffed. But it can very well benefit those who are working in eCommerce.
People are cocooning and that means they're staying in houses rather than visiting physical stores. This can be advantageous if your niche is in eCommerce.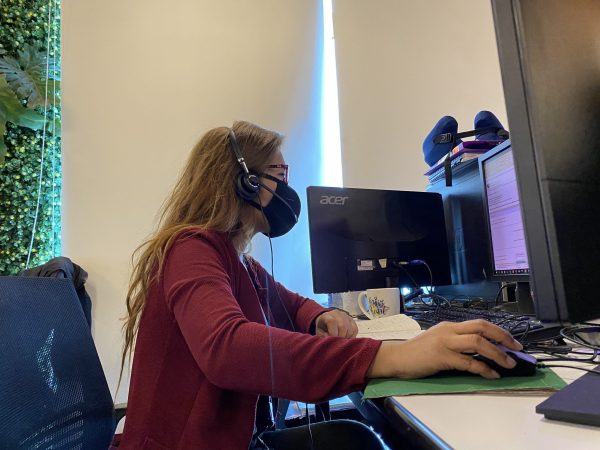 You have the ideas – how about infrastructure?
The only issue is do you have the right infrastructure and support to get your eCommerce business going? Obviously you have a web site but are people aware enough about your contributions to the industry? 
Electronic commerce has become so pervasive that even kids can do it these days. But if your ideas are better and more actionable, then it's best to find an outsourcing partner who can listen to your requests. With the coronavirus outbreak, people often gauge that it's important to stay at home so that this would not wreak havoc in their lives.
Add to Cart via Click is easier than walking to the Shopping Mall.
What cocooning reveals though is that this impacts eCommerce in a positive way because targeting the right people, looking for something to satisfy their needs and wants. The Wuhan coronavirus isn't to be taken lightly however, if people choose to stay at home instead of doing more traditional shopping, and moreso as Healthcare continues to take advantage of Remote Work and Outsourcing, this is where your niche can specifically stand out.
 We are moving into a digital era of merchandising and sales. It has been progressively moving that way since the early 2000's. It therefore makes a lot of sense that you're going to take advantage of this Age of Digital Marketing and start using the tools that can garner you the sales that you need.
The coronavirus global toll has now reached above 3000. It's good to be prudent and cautious, however, if people choose to cocoon themselves at home – and rightly so – they have a need. And entrepreneurs almost certainly have an answer.
If you answer people's needs or requests and do so in a way that you satisfy what you're looking for, then you have began to occupy your target market. This is especially important. Entrepreneurs are required to step up to the plate and give it everything they've got. This is what especially allows for the most unique opportunities for outsourcing.
Here are some considerations for expanding your business.
What is your Value Proposition?
If you're gonna join those in the ecommerce niche, then you need to set yourself apart and establish what makes you unique as an industry. Do you sell discount kitchen tools? Do you sell customizable mobile apps? Or perhaps you simply deliver some of the best freshly baked meals to people across the country?
It's important to first establish what your niche is and this is what then allows you to start coming up with the ways you package your brand.
Who is your target market?
Your target audience is very important. Are you targeting several different States in the West Coast? Are you shipping to Canada or Europe? These are important questions to ask because the way in which you present yourself is going to affect how  If you have a lot of lofty ideas but it couldn't capture the interests of those who have a need, then it won't get a lot of traction. 
Are you employing Customer Support?
Customer service representatives are such a crucial part of any business that if you've already began to scale it simply makes sense to have people on the front lines getting ready to answer some questions. If you're currently initiating your business, it's understandable that you and maybe your business partner who are taking calls.
It can be costly to set up a customer service team. But if you find the right offshore remote staffing provider, then outsourcing them need not be an issue.

In and out of periods of disease control and prevention, customer support will always come in handy. Online shopping is going to be very prominent especially in a period where no one wants to catch any germs from Hubei province. So it makes sense that you allow people to use their credit cards as to boost your mobile commerce platform.
Social Media and Mobile Marketing.
It's important to come up with a strategy that can reach the right number of people as possible.  
Social media marketing isn't an exact science and needs to be timed properly. If you're conscious about the news of coronavirus outbreaks then it's essential to start offering SOLUTIONS to people wYou don't have to force conversations and advocacies such as how the world health organization gets into things. But as part of a socially responsible company, you need to contextualize how YOU fit in in the event of a crisis such as the Coronavirus.
Think about this a lot of online retailers are amateurs, you can easily get ahead of the game through hiring a digital marketing team to implement the strategies that most suit your business model. 
Supply Chain Management and Logistics
Are you now in the business of getting products to people both import and exports? That can be tedious if you have to open Offices right there back home. If it makes sense to also transfer several aspects of your logistics to a Remote Office, then why not? We can help you with that. 
If you need Customer Support for Logistics, Data Entry, Tracking, Order Processing, then those are all facets of eCommerce that you can work with. 
Find Exceptional Staff
It's important to find exceptional staff and the right office space where you don't have to spend on unpredictable office costs. What is the difference between American freelance staff who work from home vs. Outsourced Remote Staff who are just as competent.
If you have a Managed Operations model of Remote Staffing, your outsourcing partnerships can be immensely rewarding. 
Small businesses can handle things on their own maybe with some friends you can use as internal staff. But if you wanna go for a home run, then outsourcing to the Philippines using College Educated, Highly Trained and Highly Educated workers can significantly boost your outcomes. 
Your goods and services are already up to par, no doubts there. But what might be missing for you is marketing yourself or perhaps handling the influx of calls you're already getting from people.
Coronavirus and Healthcare A.I.
These days, tasks are getting increasingly automated. AI is now even used to make predictions and make decisions. If you happen to be in the healthcare industry, you might be thinking about the logistics of establishing an onshore team. 
There are ways that Data Analytics can be done Remotely as well. In a time of paranoia and pandemonia, it's paramount that you're able to provide real time insights to people. But at the same time, if AI is used and Human Decision Makers implement the right decisions, then that ultimately results in a boost of customer service. 
Think about this, if you're someone to embrace AI be it in eCommerce, Real Estate or Healthcare, can you afford to train your employees, pay for them and pay for their equipment? 
The right Outsourcing partners can give you not only the Employees but the right equipment and trainers to help implement these Data Analytics tasks. Of course, you may need to introduce them the software yourself, but that can be done via Loom or other Virtual Calling software such as Skype. 
If it makes sense to you, then Offshoring these specific tasks is a way you can Reduce Costs but at the same time widen your marketing funnel and help more people because your Operations are already given to you in Turn Key fashion without you needing to spend more than usual in terms of some operational costs. 
Managed Operations: The Next Gen Model of Outsourcing
Managed Operations is the Next Gen model of outsourcing. Managed operations or managed services basically is a way for entrepreneurs like yourself to hire an offshore office and still be able to manage them as if they were internal staff.
The Call Center or Business Process Outsourcing BPO model normally has you place people in a box and give them a set of orders and metrics. Managed Operations allows your Remote Staff to work directly for you. While we still appoint an On Site Results Coach, it will be you who is going to design their work situation.
This arrangement is far better because it enables you to choose what aspects to offload and those you can personally oversee. You can be there in the United States while the remote work you require is no different than regular tasks you'd assign people in an office over there. 
With the use of tools such as Zoom or Skype you can now make certain that all of your Remote Employees are doing their tasks well.
Never Hire a Freelancer
If you hire Americans working at home on a freelance basis, there is a chance that these freelancers might toy around with your schedule because they care about their interests, not yours. 
In a time when people are Cocooning in the States and everywhere and not willing to come to the office, you may Hire People who are more than happy to come to YOUR office. Your Offshore Office. This is a fundamental component of Outsourcing.
We provide the Office Space, the Computers and the Tech Support while you simply provide us the metrics of tasks that need to be done. 
Don't let the coronavirus scare stop you. In a time of viruses or not, people are increasingly more keen on doing their tasks digitally. This means you have a niche to target and a market to bring products or services to. Market. Of course we want to keep track of what the centers for disease control say, however don't let that stop you from fulfilling a need where people are more eager to connect with online businesses which help them. 
Your Philippines Remote Staffing team will be paid competitively, highly educated and eager to come to your Remote Office for you every day. We prioritize rewarding relationships and work experiences for both Clients and Employees. 
eCommerce can inevitably become more predominant in a day and age where caution is taken seriously and staying at home while people shop is the norm.
But don't just be another face in the crowd. Think about what makes you unique and tell us how you want to further establish your brand.  You don't need to have an online store, you can be a Real Estate salesman or an Insurance or Healthcare provider. It doesn't matter. Entrepreneurs who want to grow and scale will always benefit from the right outsourcing relationships. 
Get Started and we'll help you Manage your Operations through using iSuporta as your Remote Office.