In the era of Covid-19, it's obvious that a lot of businesses either have to shrink their workforces or step up to the plate to provide consumers their needs. Online food ordering has become a fast and convenient way for quarantined customers to get their favorite foods where services are available instead of actually going out on restaurants.
Because of this tactic, several food and beverage operators are now finding ways to increase the visibility of their products online also based on how much customers typically order.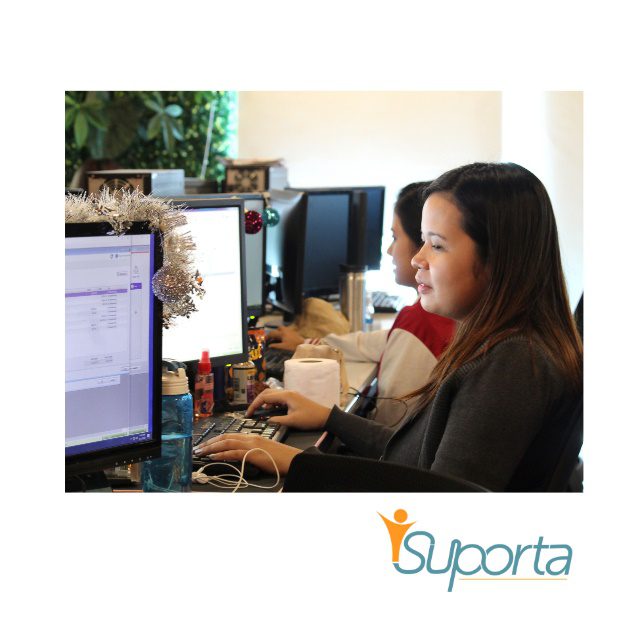 New food service delivery apps are being developed such as Grabfood and FoodPanda, but not every single task needs to be done by the owners themselves. They can take advantage of remote staffing and eventually outsourcing some backend tasks to their business so that they can grow.
Apps require constant updating and QA and most of the time, a lot of programming goes into making sure that apps are functioning to ensure the online food service delivery providers get what they need. Some companies can opt to lower costs through offering free deliveries. Yet the only way these can gain momentum is if peopleprovide the options and support that their customers need.
It's important to realize though that logistics and supply chain management plays a role with food and grocery service deliveries or contactless deliveries of any kind. Since the coronavirus is forcing people to stay at home, then door to door handling may need to be in order.
Here are some of the job functions that can be outsourced:
Accounting
You need to take a good look at the books. It's possible for you to do this yourself and eventually start coming up with a system that you understand. But as your industry grows, and it will grow more so even after Covid-19 as people still want to retain caution, then Accounting and checking on your finance is an absolute necessity.
Customer Service
If you're having a slew of online orders then customer service, and having people take care of new registrations and accounts is imperative. You can do this yourself if you are still a small to medium sized enterprise. But again, if you want to reach more people nationally or across different states and territories, you're going to need a customer service team who can provide you a competitive edge over several food and beverage operators, based on how much you can provide and what the scale of your firm adapts.
You want people who can attend to customer support over Facebook or take live calls that are going to stand as the basis of how you connect, handle and provide the support your customers are going to need.
Website maintenance
It's important to have a website that is the main hub of your operations. Sometimes, your social media channels can serve as those hubs, but it's fundamental that you need to be able to have people on the back end who can ensure quality in terms of how your site  functions for both PC and mobile users. Most people are going to be on a cell phone anyway, so the integration of your site and your social media marketing is crucial.
You don't have to compete with GrabFood but the quality you offer should be unprecedented if you want people to continue using your services.
Order Processing
This is another task which you might not have time for. Order processing is vital because you want to take note of how many customers are coming in and you want to account for them. You can also ask your Order Processing team to perform Data Entry for you and this is an absolute must if you intend to have quality in your services.
Telesales
If you want to reach more customers and partners, then you're gonna need a good telesales agent. Of course, you are the most qualified person for this job. Again, if you're already busy with your core tasks, this can be expedited if you hire a Remote Telesales agent who can make cold calls for you and partner you with the different businesses so you can continue to serve your customers in an efficient fashion.
Appointment Setting
If you're a really busy woman or man, then you may need to hire an appointment setter so you can take care of the front end of sales. Hiring a virtual assistant or personal assistant is a great way to consolidate all your obligations and put them into one place. You can then use open source apps like Trello or Asana to keep track of your daily activities.
In fact, you can also use your virtual assistants to perform other tasks such as Social Media Marketing.
Social Media Marketing
Facebook, Instagram, LinkedIn, all of these are platforms where the advertising your food or grocery deliveries are held. It's obviously sensible then to make sure that you're taking the most advantage of your social media presence. Your food services can compete with Purple Carrot and whatever providers are out there.
If you've already been using Remote Staffing to create a skeletal workforce, then that is a good thing. However, if you want to grow and scale then Offshore Remote Outsourcing is the ideal package.
Remote Managed Operations is an excellent way to provide you with Staff and Fully Fledged Equipment with round the clock technical support.
For now though, keep your goals in mind and your business objectives in sight. Don't think about competition, but about quality and how much value you can provide to your potential customers.
Copy Writing and Graphic Design
If you don't have time to write catchy and relevant headlines you might as well outsource a Copy Writer to get your content done in a timely and regular fashion. A Graphic Designer can also help you establish your brand and create a visual representation of the products you sell.
Because of this, several food and beverage operators already have a logo. Competing with them might be daunting yet if you capture the right audiences, you can continue to be of service while reaping the rewards of your investments.
Remote Staffing is the Future. Have any questions? Contact Us.