You can grow and scale as a businessman if you start taking advantage of top quality Virtual Assistant Services. Often, you need to perform a lot of tedious work to get started up. This is where the value of our help comes in.
In order to produce the most value for your money, you need to be able to work on essential tasks. You can offload some of the more tedious stuff such as encoding your lists, setting up appointments and organizing your emails.
Of course with Freelancers or Personal VA's you can hire them for a limited period of time. At first this might seem cheap. But since a lot of these freelancers use their own methods, you can't always monitor them. And overseeing them is such a vital part of ensuring the quality of your operations.
What do you usually get in hiring Virtual Assistant services?
Erratic time schedules
If you hire a freelancer they might be exploitative about their own means. They might be a little devious in working with you and only put in the number of hours and bulk of tasks as it suits them.
They work without supervision
Of course it's good to hire workers who require a minimal amount of supervision. Nevertheless, if no person oversees them and the compliance with a couple of metrics, that might affect their productivity and the amount they are able to do for you. This isn't a problem to those used to hiring freelancers, but if you want quality work then hiring remote staffing is always best.
Their equipment might be compromised
The thing about using people who work from home is that they might experience some power interruptions, Internet interruptions, all of which are beyond their control. With dual redundant Internet lines and fail-safe power, this ensures that none of your operations are going to be crippled in the event of an outage. This means we handle the tech heavy stuff while you focus on your sales.
They might lack the proper training
Specialized skills such as encoding MLS data are crucial. Sometimes, a highly skilled VA can do some research to further your marketing ends. Hiring a freelancer sometimes means a longer learning curve. If you rely on superior Managed Operations, the competencies you require are already in hand. You simply have to define your parameters and KPI's in order to foster the most superb results.
What you need is MANAGED SERVICES because the idea here is to get the most efficacy as possible through those whom you hire as Virtual Assistants.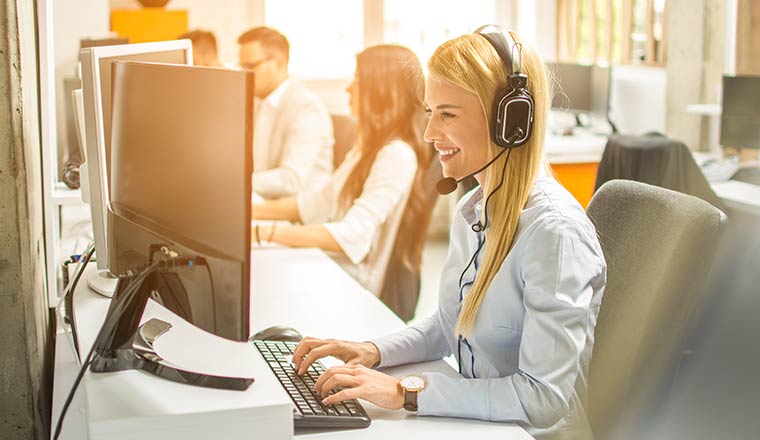 Here are some of the Advantages of Remote Staffing Virtual Assistants through Managed Services:
You get a systematic workflow.
You are ensured that the workers come to the office on time and are ready to submit their listings, revisions, phone numbers and other miscellaneous data on time. This provides you a lot of room also to improve the manner in which they work. Basically, you check up on the listings they have created so you can then incorporate them into your repertoire of contacts.
It is more cost efficient.
The cost of living in the Philippines is generally lower than when you hire a person who operates on a standard Western contract or rate. However we have a competitive compensation plan. This effectively satisfies their work-life balance. In short, we equip our workers with the skills, pay grade and training. This all results in a higher level quality of work.
They are provided with top notch equipment.
If you want your operations to be top quality, then you need to hire someone working for a company willing to provide them the equipment, the IT and the training. This ensures a systematic way of going about your workflow and you can delegate your tasks more easily. Generally, if they have the right infrastructure, that makes them the most efficient workers they can be.
You succeed in providing customer satisfaction.
If you choose a managed VA who is easily at the top of their game then you can focus on closing some sales or overseeing home showings and meeting new clients. These steps are highly crucial and if a lot on the back end has been taken off your plate. In effect, these functions are a whole lot more easier to attend to.
It is important that you be able to accomplish your bottom line with the minimal stress and strain because we handle your back office tasks with efficiency and expertise.
Meeting your bottom line is crucial if you want to achieve success in whatever endeavor you practice. Allow us here at iSuporta to provide you with our managed operations Virtual Assistant services. Take the lead when it comes to your sales. Offload the bulk of your administrative stuff to us. This ensures a superb return for your investments.
Feel free to Contact us and Drop us a Line to Learn more about how we can best help you.