iSuporta aims to be the best in breed for your Support Staff Services.   Watch the video to understand better why you should choose us:
Do you want to find an extremely reliable Remote Staffing company that is of Fortune 500 caliber and PEZA Accredited?
You want to be sure you can tell the good from the bad from the downright scary.In particular, watch out for rock-bottom price points or company staff with work from home providers while these companies will promise exceptional sales.  You do not want to book a company simply because they have low pricing. If they do things in a lackluster fashion, this can affect the quality of  work. And this also negatively affects your customer relations.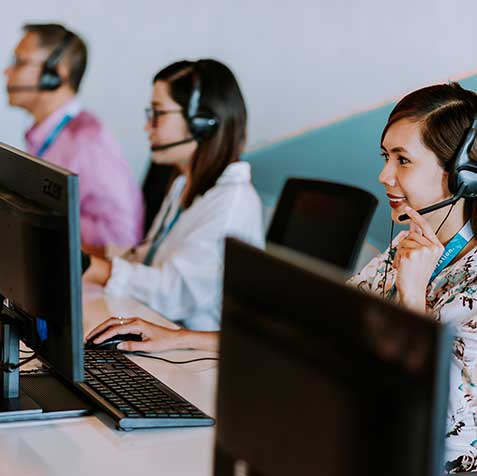 In choosing Remote Staffing, here are some of the questions you need to ask:
Do they have complete office space and a Results coach to be your eyes and ears on the ground?
Is there have fail-safe power and dual reduntant Internet connection?
Do all your customer calls drop out if an agent's computer crashes do they have spare computers to quickly deploy?
Are they compensated with a competitive salary and benefits to ensure they stay enthusiastic and motivated?
As for iSuporta we operate our offices in PEZA economic zones. This is where Internet and power are world class, hence economic zones have the highest priority on occasions that there are power outages.
You can be assured of a top notch team that contains the most sophisticated of technical resources. Being around-the-clock is another advantage Cebu as a preferred destination. In effect, our location and infrastructure enable us to provide you the best in remote staffing.
Cebu is a suitable environment with lower labor costs.
Cebu is a rich pool of technical and business education.
This boasts a skilled population rich in technical and business education with a very high percentage of English and Spanish speakers.
This is an outsourcing friendly government make it the ideal location to source the very best talent at a lower price.

Managed Operations goes beyond traditional outsourcing and allows you to keep full operational control.

We have deeply held core values as iSuporta cares about its employees providing them with competitive pay and benefits.  Adapting quickly to changing circumstances, we believe that learning and evolving is a never-ending process. This means you dictate the specifications and we comply with it using the utmost of our resources.

It is imperative that you gather the right resources. This affects the way your operations are performed. Essentially, if your practice uses high end and extremely reliable resource bases, this produces the results which you need in terms of achieving your real estate goals.