Human Resources Outsourcing
HR Outsourcing can become a very useful venture if you intend to Hire, Screen or at least Onboard the candidates for your firm. If you have a company that requires your Full Attention, One on One Time with Clients or You leading at the front end of marketing, then it might be time to consider outsourcing.
Finding a good Offshore Office is what allows you to grow and scale but without all the tediousness of operating your own office back home.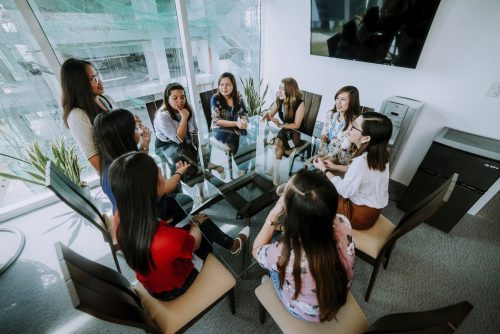 Here are just some of the Functions of HR which you can outsource
Outsourcing Payroll
Human Resources is directly tied with Payroll and Salary. If you employ a large workforce, it is absolutely essential to get the process of Payroll admin intact. This means your workers are compensated on time and given their dues. You need a robust way of attending to these functions so the Payroll is dispensed on time. Workers compensation is first and foremost if you are a growing company that relies on a lot of talent and manpower.
Benefits
Employee Benefits are absolutely paramount. You want your workers to be remitted their government dues in addition to their wages. Payroll benefits specialists, or HR Generalists whom you assign these functions can also attend to these. HR services comprise the entire spectrum and certainly benefit administration also includes this.
Actually Compensation and Benefits go hand in hand, so it makes sense that you appoint the right specialists to do the HR tasks you see fit and how it aligns with your overall operations.
Proofreading and Drafting your Employee Handbook
If your company has a certain code and rules to abide by then having them draft the content of your company handbook can become an immensely fundamental task. It's also useful that the workers you hire are somehow industry insiders or have worked for companies similar as yours. If not, then you can also train them to do Research, Proofreading and Copy Editing of your materials.
Insurance and Healthcare
If you work with an Insurance and Healthcare provider, then they can also assimilate the accounts, oversee the payments and make sure these are being given to the right staff members. Having them organize these, put these in the cloud and update you on the progress of new hires or eligible hires gaining their healthcare privileges is indispensable.
Recruitment
If your company requires new staff members who can only be found through a special niche or you need to shortlist a lot of people in order for you to choose from the very best, then certainly Recruitment forms part and parcel of the HR staff functions.
HR Recruitment Outsourcing has a similar function to Lead Gen. It requires your specialists to look into specific individuals and call them to qualify them or learn if they are really right for this specific job or not.
Why would you Want to Outsource?
Time Saving
There are a number of tasks on your plate right now that may not be done if you attend to them alone. But if you recruit your Global HR Team, then that may begin to have traction without you having to worry about overseeing the minutia of it all. HR Consultants, Generalists, Recruiters are available if you know where to find them.
Zero Risks
There are little to no risks when you Outsource – if you find the right outsourcing company. This is because the costs are predictable and you get to dictate the number of employees that you get and the specific job functions that they perform. In your day to day activities, there will always be aspects of your job that require HR Functions.
Office Space and Desk Space
If you open an office there back home, it might actually cost you more especially if you don't know that you can control your investments. However, with HR outsourcing you can get the most bang for your buck if your Offshore partner is going to provide you the Desk Space and the Computers for your HR staff to do their jobs easily.
Information technology plays such a huge role, particularly cloud computing and being able to make Virtual Calls to your offshore team. We want your HR professionals to be fully integrated and that frees up a lot of your capital so you can direct your investments in the way that you see fit.
It's important though that you don't just choose anyone. You need an Outsourcing partner who is going to work with you in offering you your HR needs.
Why the Philippines?
The Philippines is a culture rich with College Educated, Literate and Experienced Professionals across all fields. This is the global outsourcing hub. Certainly, you can satisfy your human resources needs here if you found a Remote Staffing provider who can conform to your requests.
If you offload your tasks to our Remote Office, then you get to save because your low wages are our high wages.
No, we don't do things Cheap, but we also charge you Proportionate to the Output and Skill Sets you require.
And if you factor in the low cost of living in the Philippines, then we can all the more guarantee an efficient outcome to the workflows you need.
Why iSuporta
The Business Process Outsourcing industry has long become a staple for Westerners like yourself, who want to offload their tasks.
But unlike other BPO's we don't just put people in a box.
You can take full Advantage of human resources outsourcing through a company that is a collaborator and values Career Development.
Backup Power and Backup Internet
If there is backup power and backup Internet, this means your operations can run fully to the degree you want them to. You don't have to worry about power cuts or outages because there are fail safe mechanisms for the IT involved.
Full Cost Transparency
We ensure that our clients are getting the full quotations they are receiving with no hidden costs. You only pay when your staff are ready. You can opt to appoint a Single Hire or Hire an Entire Human Resources team. Establishing your remote HR department in the Philippines and customize it to the way you see fit.
Full Operational Control
This is really at the heart of what iSuporta is. Not only do you get long term Cost Savings because we Pay and Employ your remote workers above average, but you also get to retain full operational control As if you were opening your own office there abroad.
But establishing your Remote Office with us gives you some of those same perks. You still get to dictate the nature of your operations and how much they do.
Your goal is to save on labor costs and operational costs but still get the most out of your bottom line once you start appointing your outsourced team.
Drop us a Line and start establishing your Outsourced HR Team Today.
Best Use Cases for quality data sets 
We focus on high level of accuracy, with internal training programs, and knowledge share, to make your Artificial intelligence (AI), Machine Learning (ML), and Natural Language Processing (NLP) project a success.