Inbound Call Center Support using AI to ramp up Productivity
There are times you can begin stepping up your business practice since we are now living on a consumer centric world.
You can start innovating the way you offer customer support though leveraging the power of AI.
Hiring remote employees can give you leverage while at the same time saving up on costs. With the use of top notch professionals, you're already ahead of the curve. With AI? The proper implementation of artificial intelligence can make you leaps and bounds ahead of your competitors.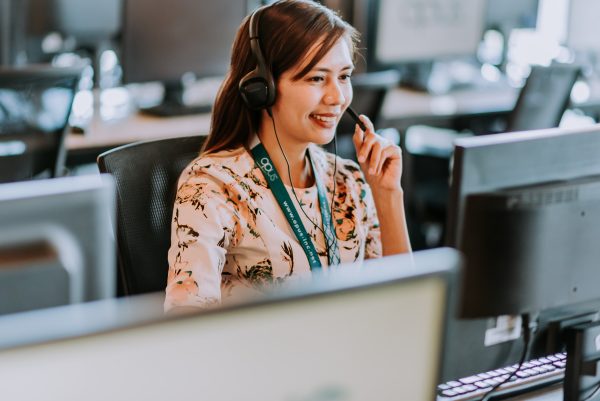 Here are just some of the examples.
Inbound customer service – Faster call routing
Your customer service agents no longer have to deal with repetitive questions. If the most common queries from website use to signing in with your credit card are addressed from the get go, your agents can go for more pertinent concerns.
Inbound chat support –  AI can automate chat
You don't have to hire a chat support agent. You can work with your inbound call center support agents and relegate chat support by having a preset number of queries and a ready series of answers. Or you can have a chat support team installed but just like voice calls, they will only answer if the questions are that urgent.
Forecasting and sales – AI can be used as a forecasting tool for sales and marketing 
Through taking advantage of AI, you can be more efficient in finding leads  and potential customers. You will still need a marketing team and sales professionals to make these decisions or you can make these decisions yourself.
Inbound Customer Service agents can Automate their Routines with AI 
If you have a number of data entry tasks and order processing routines, you can have your call center agents automate them which improves their workflow and they don't have to focus on number crunching anymore. Your customer service agents are free to focus on doing what they do best.
AI can monitor Customer Service Agents KPI's
You can use AI to monitor the performance of your employees. Some AI's can help assess if an agent is talking too much, ignoring the questions, or taking too long on any given call.
You can use AI to help set your call center metrics and this only ensures a superb performance for your agents. This is not a substitute for human assessments but it can very well be used as incentive tool and a way to effectively spot some errors or areas of opportunity for your customer service agents.
Inbound customer service requires fast and exceptional solutions
If you're starting to get customers already, the best way to keep them coming is to attend to their needs. Your market will naturally grow if you allow yourself to do more in little time, for less but with the highest amount of quality as if you were hiring your own field staff.
We can be your office for hire.
Remote employees plus AI including the software and hardware of your choice can give you unlimited options for setting up your workflows and maximizing your abilities to make sales and increase your bottom line.
You can also choose to employ Inbound Call Center Staffing using traditional means.
The only difference with iSuporta us, we give you full operational control.