The coronavirus is forcing many employers to consider different ways of achieving their goals. Certainly a way to do that is to manage remote teams and to distribute their different job functions so that they can lead without being affected with any of the effects of a quarantine.
Remote workers can be successful and effective at what they do if you know how to manage your operations.
It's obvious that many brick and mortar practices such as cinemas, theme parks and evens some coffee shops are closing down. Restaurants and groceries are now forced to work on deliveries and that obviously makes things easier for those who want to participate with the regulations for Centers for Disease Control and prevention.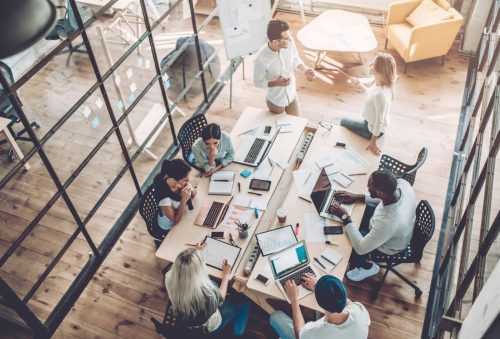 Because of the Wuhan virus, not every employee can remote to their physical office. This forces a number of strategies on the part of employers:
Manage them Remotely
There are many ways to manage employees with great efficiency. Remote managers and team members can take advantage of many online apps that enable you, the employer to hold them accountable every time they are doing their jobs.
Slack – This is an online group live chat platform that allows you to interface with all your employees in a single space. You can also sub divide your different departments such as HR, Accounting and Customer Service into a singular hub so you don't have to cross over with the different job functions.
Zoom – You can make and record your calls so that you can perform your QA functions with your remote workforce easily. It's obvious that your employees want to hear from you. So making sure you're able to keep them in the loop is absolutely critical.
Asana – A great and organized way of making sure your entire team's efforts are visible and you can use this for project management. Traditional teams may need to meet in the office but with Asana, you can collaborate in real time and allow each of your workers to fully perform their work properly.
Make adjustments to their working arrangements
In order for a successful remote team to operate, entrepreneurs must mobilize equipment, trucking them in from the offices and helping their workforce lift all their UPS's, CPU's and monitors to ensure their continued use. It's necessary then to be able to start installing the same great equipment you use so that everything remains functional in the way your operations are conducted.
Supervisors also work from home
Supervisors may as well work from home and you, in turn need to keep them and human resources accountable. You can install software like Time Doctor which takes real time screenshots of them doing their work as you could opt to do the same with your regular employees. For effective remote monitoring, you need to learn how to compartmentalize but also avoid micromanaging them.
Many teams, easy to monitor
Again, you can use Slack for being able to oversee your different department. If you have thousands of workers, then not all of them are going to be able to work remotely. But for those who do, then compartmentalizing is key so your entire team is held accountable to you. A small team is much, much easier to manage but no less necessary to monitor them and their job functions.
KPI's and metrics
This is especially true for marketing teams in the workforce. The coronavirus has no doubt forced you to try out different strategies in your telesales. So making sure that you target new niches, keep your customers loyal, while at the same time, customizing the way you deliver foods or implement your overall deliveries is crucial.
A completely remote office is not possible especially if your industry is really huge. But you must consider how making some adjustments to help your employees in a digital fashion is absolutely paramount. A successful remote team depends on your ability to manage them and to motivate them to do good work.
Local and national customers
You can have local, national and international operations through the use of remote staffing. If several of your workers works in another state, simply mae ke sure to give them a checklist of things to use so that they are able to participate in their projects more easily.
Supervising without micromanaging
Supervising is absolutely important. It's necessary that the supervisors you hired to begin with are highly accountable and productive people. The only way to lead a top notch team is if a person is leading them towards performing excellent responsibilities.
If you are really busy in these days of the Wuhan virus, then making sure you stay in contact with your results coaches is absolutely crucial.
Supervising field staff
If some of you are able to retain field staff, then it's important to stick with the same metrics you have been using.
You can meet with them periodically and then call them face to face so that they can actually report to you the way they normally would. If you need to let some staff go, then let them know of the possibility of coming to work again or if not relegate them to your fully remote team so they can continue to function productively.
Cut back on office costs
Since many of the offices are shutting down because of the remote working arrangement, this gives entrepreneurs a chance to cut costs but at the same time reassess the way they do things. In this environment, it becomes easier then to relegate everything in a digital fashion because remote management requires you to consolidate your materials online.
Make sure to create online products
If you're used to selling on your physical store and retailing or overseeing your restaurant personally, then you're probably not that fit for adjusting to Covid 19.  There are ways that businesses can continue to serve their niche. It's a matter of adjusting their supply chain and finding the right ways for their workers to continue to support their core operations remotely.