Hire Medical Billing Services
Hire a Medical Billing Services Specialist
Medical billing is a key component in ensuring that your revenue streams and your payments are collected on time. Outsource medical billing gives you a chance to make sure these collections are made without having to be bogged down on your own clinical practice.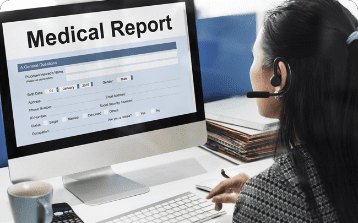 Medical billers are good at submitting and filing claims to ensure that healthcare providers are able to receive their payments on time.
Avoid the hassles of worrying about how to set up your medical billing and coding system. Let us handle the legwork while you specify your needs. We will comply with ICD-10 and other medical standards you want us to conform with.
Benefits of Outsourcing Medical Billing services
It's important to examine what some of these benefits are. If you hire in-house of course you'll get a sufficient amount of creative control because you get to tell your employees to do things the way you want them to.
There is a tremendous advantage to hiring remote staff if you want to reach out to more people and help more patients in general. It takes top of the line medical staff to offer you what you need if you want more than just medical billing and coding.
Outsourcing lowers your costs
Outsourcing allows you to lower your costs because you don't have to spend for the overhead of anything. It is obviously a fantastic way to scale without having to worry about opening up a new office or hiring and training in-house medical staff.
It's important to seek an outsourcing company who can provide you top quality medical billers who are schooled with the techniques you want them to apply.
Outsourcing allows you to find top of the line medical billers
You don't have to offshore your tasks to a cheap freelancer. You can hire top of the line medical practitioners and those who are schooled in the proper standards of this procedure to accomplish your tasks.
You can hire General Practitioners, Medical Billers, Medical Secretaries and other remote staff to make sure you achieve the most out of your workload.
Outsourcing allows you to hire Remote Staff across other aspects
Outsourcing also allows you to delegate your other medical tasks. You can hire medical transcriptionists, telehealth professionals including medical coding specialists who can help you out with the myriad of other tasks you have as well. Your payment collections don't have to be a hassle when working with people who are trained to press on for claiming your collections.
Outsourcing can help you update patient information
You can take more customers and patients if you have outsource medical billers. They will update your database and ensure that all your transactions are up to date and reconciled with new and old patients. This is the way to make sure you stay ahead while being able to serve more patients in the long run.
Working with customers to set up payment plans
It's a good idea to set up payment plans and software to make sure your patients can remit their dues easily. Outsourcing your medical billers allows you to choose the software you want. And you don't have to oversee it all yourself. You can just check your revenues and make sure that you're making a significant profit from your investments.
You should also choose the kinds of software and payment gateways you want. With a managed remote staff, you can even hire Web developers to help you out with these aspects. The technical and the standard protocols are fully compliant when you hire a top notch remote staffing company.
Outsourcing allows you to answer customer questions
If you're really busy with your practice there's no reason to leave your patients behind if they have any questions. You can attend to them freely if you have an outsource team on your back. They're going to help you attend to customer queries and make sure that they are satisfied regarding the medical billing requirements you seek from them.
If you have a significant customer base and many accounts, it can be harder to manage. But with an outsource team this makes things more scalable and you can easily track people in case you need patient information on certain aspects.
Outsourcing in iSuporta
You get a chance to customize your medical practice the way you want to. Working with us doesn't mean you're going to conform to a preset set of rules just to satisfy a call center company.
You're gonna be involved in choosing, hiring and onboarding your medical billing staff and other employees you may require.
The Philippines has top notch college graduates and our low cost of living allows us to produce highly paid and highly motivated remote staff.
Outsource with Full Cost Transparency
You don't have to spend any money until you start using your remote staff. Working with us allows you to foster full cost transparency with no risks and no worries about overhead costs.
If you work with a well trained outsource staffing team there is the same amount of quality as if you were hiring medical staff abroad. Only you spend less and get potentially more out of your remote staff because they can be solely dedicated to the back end functions of your routines.
You can improve your clinical practice through offering more services and value and you don't have to spend any more than is required to make your staff go live. You also will be given a safe and secure workflow so you can monitor transactions and you don't have to worry about keeping track of changing rules and regulations.
Outsourcing Medical Billing goes with HR and Admin
You won't have to worry about the compensation of your workers. We take care of that. Just as you take care of your patients through hiring iSuporta we take care of your remote employees.
We also provide Results Coaches to make sure your remote staff are working on your medical billing chores and accomplishing your quotas on time.
There can be no slacking off here, this isn't freelance. This is Managed Operations. We are your Office for Hire and we want to make sure that you get what you need.