Expert Outsourced Accounting Services for Small Businesses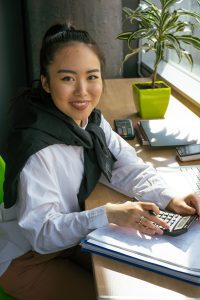 Accounting outsourcing in the can give you so much leverage in focus and increasing returns for your business.
Often, outsourcing services leave their pricing undisclosed and won't give you the full info until you've already hired them.
However iSuporta gives you the chance to hire world class accountants in an outsourcing plan which benefits you and your employees! You get full forecasting and replies while working for happy and highly passionate offshore staff.
Finance and accounting go hand in hand and ultimately, you are the one who makes the decisions but for repetitive and tedious tasks such as invoice processing and other rote accounting functions, this is when outsourcing can particularly come in handy.
Why should I outsource accounting for my small business?
Accounting outsourcing is ideal if you have several transactions going in and out of your business. It is expensive to hire locally in the States or in Australia or almost anywhere in the West. Accountants also have general knowledge which can range from forecasting to providing analysis which can help guide your business spending in the long run.
If you need full time accountants and bookkeepers, finding a scalable solution is important because you want something which can offload your repetitive tasks, but without having to spend more – and yet offering more opportunities to expand your service offerings.
What are the costs of outsourced accounting services?
We typically charge $8.00 – $10.00 per hour for outsourced accounting and bookkeeping. You can see our Pricing Page for more information. Or you may contact us. But those per hour rates already include the overhead costs of software and equipment and we assign Results Coaches on a ratio of 1 – 10 employees to make sure your staff are being monitored.
Why do companies outsource bookkeeping, and accounting?
Often companies outsource bookkeeping or accounting because they need a professional to manage their financial information. They may consider a bookkeeper an essential part of their business, and therefore want to make sure they have a good bookkeeper. Other times, a company may want to save money on their bookkeeping costs. In these instances, hiring an offshore outsourcing company who can meet their needs at a lower cost is ideal. But the question is how much operational control do you have in partnering with this outsourcing firm?
How can I find a great outsourced accounting service provider?
Reliability is the most important factor in selecting an outsourced accounting service provider. It is important that they can commit to doing the work and that they will be able to do it well. They should be able to provide you with referrals from other customers who can confirm their reliability.
Experience is also important. The service provider should have at least 10 years of experience working with small businesses. Your outsourcing partner ought to have a great track record in their accounts payable department, their customer service and their softwares and accounting system to make sure that working with them will pay off.
Why should I outsource my accounting?
If you have a successful business, naturally the admin tasks on your plate will increase. It's ideal to find a way to delegate but without going through the expensive hassles of hiring onshore accountants or having to pay overhead costs if you're going to be working with local staff.
Outsourcing your accounting and bookkeeping allows you to have a virtual accounting department complete with remote employees and an office with computers and hardware, and the costs are all inclusive and you don't have to worry about local tax burdens.
Where do I get affordable outsourced accounting services?
Outsourcing can give you a lot of leverage. The advantages of iSuporta outsourcing are the lower operational costs and the high level of English proficiency among the candidates we choose. The provision of high-quality facilities and the close proximity to other Asian countries make the outsourcing business in the country very attractive.
iSuporta is a low-cost outsourcing option for the offshore outsourcing of business process. It has highly paid outsourced bookkeepers and accountants who are highly motivated, take ownership of your work and are happy to complete their tasks!
What do online accounting services offer to small businesses?
If you hire online accountants and bookkeepers here are some of the tasks they can offer you
Reconcilations
Payment of vendors
Organizes your account folders
Reconciling monthly statements for vendor accounts
Making tables and charts for financial projections
Comparison of your risk income vs revenues
Collections and making sure you get paid on time
Payments and making sure you stay in touch with other organizations you're working with
In conclusion, the overhead and processing costs in the West can be expensive. Hiring your own in house accounting departments might be impractical and you may be tempted to freelance or hire inexperienced staff.