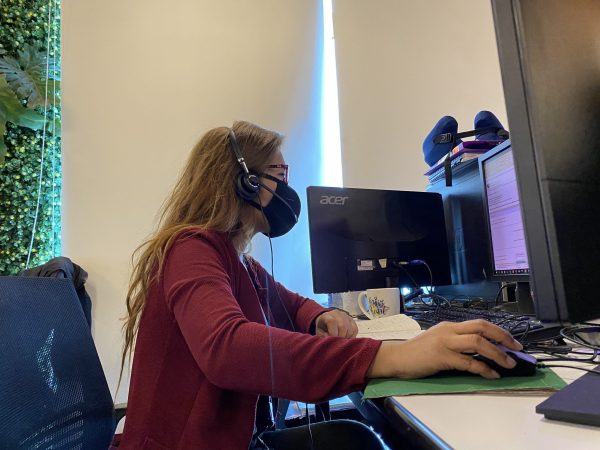 There are some things you need to consider before sending your staff to work from home. It's absolutely crucial that you provide them the means and equipment in order to proceed.  Working remotely is important but so is the ability to keep your firm in operations and continue helping the people you want to help.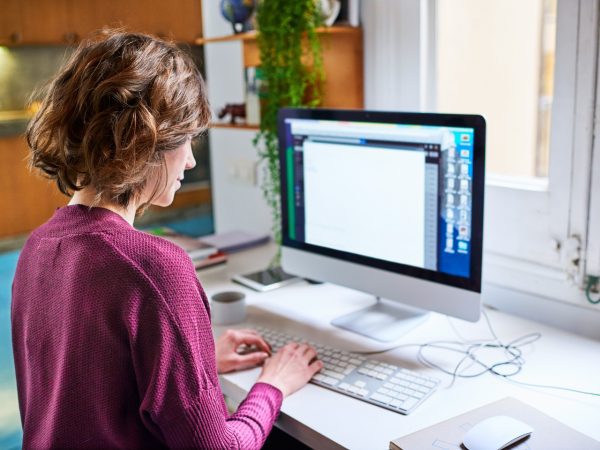 If you have a small medium enterprise or a large firm which already has a loyal customer base, then of course you may need to scale down on operations to keep people safe from SARS-Cov2 the Covid-19 virus. As of March 2020, Social distancing has become the imperative for people from all walks of life be that in the United States, Australia or Sweden. 
These work from home tips can be the ones you give your team to safely wade out Covid-19 while still overseeing your tasks. 
However, since you as a mover and shaker have the means to continue offering your products or services, there is no reason you should halt because of the people you may be intentionally or unintentionally helping because your business. And also, you don't have to compromise the work life of your employes if you're willing to cooperate with flattening the curve of Covid-19. 
But you can't jump right into things. You need to come up with a list of possible alternatives to make sure that you are doing the right stuff. Working remotely is possible but it is not something you want to get into if it isn't feasible. There needs to be a list of things you need to come up with. 
Workflows
What are their workflows? What are the day to day tasks they perform that you may need them to work from home. Are they a Logistics Office who keeps constant track of the trucks and dispatchers? Or perhaps you are an Accounting firm and you're gonna need your staff to come home eventually.  It's not a matter of Internet connection but 
Checklist
You need to come up with a checklist of things to work with. It is absolutely necessary to list all the assets your staff would be bringing at home. Because if they are gonna be remote employees, you're gonna have to make sure their makeshift arrangement is something that is still going to suit your operations properly.
CPU's

Keyboard

Monitor

Mouse

Headset and Speaker

Transcription Tools

Modems
Daily Collaboration
Trello, Google Docs, Google Sheets, Monday.Com, all of these are legitimate tools you can use to be able to collaborate with your workers on a day to day basis. Through using the cloud, it becomes very convenient to oversee the activities of your employees and to make sure they are doing their jobs properly. 
Communication Tools
If you still want to hold your daily meetings, then why not have then done via Skype or through Loom or other apps you are comfortable with. A video call or video chat is absolutely essential if you want to keep track of your employees. With something like Trello, real time insights are vital to being able to check if your employees are doing anything at all or not. 
Monitoring Tools
Time Doctor, Time Camp, Toggl, you can use these tools to ensure that your workers are not slacking off on a computer and to take screenshots in sometimes uneven intervals to make sure that upon clocking in, they are making sure that they're achieving your bottom line and everything they're doing is in check.  Remote jobs require monitoring or at least some form of accountability to check on your workers. 
Home Office Equipment
The coronavirus outbreak makes it very imperative to limit the mobility of people. That said, you might need to lease some seats or actual tables if your employees don't have them at home. It's necessary to ensure that their homes basically serve as remote offices during the time of the pandemic.  We all want to comply with public health and safety, but that doesn't mean that the world should stop for you. 
Services Audit
Finance, IT, Operations all of these are crucial elements that need looking into if your company is going to be working as a skeletal crew. With this, you might create a database of all of these facets and have one of your team members integrate them and update you on your workflow through Trello. 
Sanctions and Disciplinary Actions
If you're considering going remote, then you may need to create some House Rules or a disciplinary workbook. This is Not in any way encouraging you to micromanage your team, however, you can set some ground rules for them and ensure that they comply with the strict naming and alphanumeric standards for data entry for example. Or that they conform to cooperating with the entire team on Trello. 
First Offense – Verbal Warning. You can do this on Skype or at least send them an email if you find out that they're slacking off. Or worse, letting their Accountant parents do the work for them because of some inconsistencies you find. 
Second Offense – In Person Warning – You believe in this employee, but for some reason they keep repeating the same offense. Warn them in person and tell them that they need to either shape up or start making changes in the way they are working with their respective businesses.
Third Offense – Suspension to Termination Only you, as the employer are capable of measuring the gravity of these sanctions. But house rules are important to keep order in your remote offices. Sometimes, if it is possible and permissible within the Covid-19 Quarantine guidelines.
Copy of Waiver Signed for Equipment
It's obviously important to file some waivers of the equipment they acquired and to place them in folders. You need to make sure that your assets are all accounted for because you are spending for them. You can compile these yourself and hand them over to your Personal Assistant to make sure routine checks are being performed. 
Healthy Lifestyle for Employees
While your employees probably can't go to the gym with Covid-19, you can encourage them to eat fruits, vegetables, wash their hands and practice good hygiene. If they're alone maybe they can take a bike like Arnold Schwarzenneger. 
Offering them a good morale is important. And after you've ensured that Wi Fi, conference calls and working hours are set, you can then proceed with implementations of these functions. 
Relax, you can still have a full time team or call center. Work from home is not ideal normally, however you need to protect your workers and family members in the time of Covid-19. Running a business is a calling and you can't just halt when you know people are relying on you. 
That said, you can make the most bang for your buck if you know your remote workers are committed to further your bottom line. If there are things you normally do in the office that can serve as Work from Home Jobs, then we can all get through this coronavirus while you maintain the integrity of your operations. 
Give us a call if you have questions.