Transcriptions Services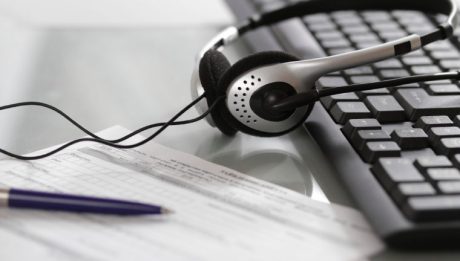 Transcriptions Services Outsourcing can be the best option for industries where they want to offload the majority of their admin tasks to other companies. There needs to be a way then to get these consolidated and recorded and outputted in the format you desire. Transcription Outsourcing is essential then if you want these tasks done, but you don't have the time to get them done yourself.
Transcriptions form a whole part of your Database and if you want to hire the best of the best then there are some qualifications they need to meet.
Here are some of the skills of Transcriptionists you may find useful:
100% Active Listening
They won't be just transcribing pieces of Shakespeare or prose, sometimes these are garbled transmissions, people with accents and Call Center calls. So they need to present it as is in the fullest way possible. And that has to be done without filters or anything else that might get in the way of its integrity.
Having people who not only understand the words but the subject matter be it eCommerce, Protein Synthesis or a lecture on Base Pairs, these all help get you into the zone of being able to accumulate this data and fuse it into your operations.
Fast Typing Speed
If they are going to be attending to GMR Transcription tasks, and talking about genetic codes, pharma and DNA sequences – or Law, Jurisprudence and the different facets of whatever industry you're in. Transcription requires fast typists and industry specific practitioners if you want to get things done in an efficient manner.
Software Savvy
They need to be able to conform with the software that you want them to use. So whether you're dealing with Central Dogma stuff or maybe you want a couple of Ted Talks as part of your Training materials, then they need to be able adjust to the kind of apps you need.
Sure enough you'd also want them to be equipped with the Right Computers and the Right Secure IT and Infrastructure.
The ability to Paraphrase
Of course you want 99% Accuracy, but if there are times when the 99 Accuracy metric  can't be met then, they can leave out blank portions and have the shorthand you want so that you'll be able to piece things together yourself in a coherent fashion.  It doesn't have to be about DNA ore template strands or Pharma per se, nor about alimonies and settlements, but if they have the knack for paraphrasing – if that is your intent – all the more that makes them versatile as the Transcription Services workers you are hiring.
Business Minded
Yes, believe it or not, if your transcriptions services team are part of your whole enterprise, they also need to be mindful of your bottom line, your clients and what transcriptions need to be done first. Now for those who focus normally on Scientific Transcriptions, MRNA Molecules and such they don't need to be.
But even if you work in a clinical setting, it's always best to find those whose mind is set on helping your operations.  It is cost effective if the staff members you hire also take initiative. They're not just typists who copy information about DNA strands or DNA transcriptions, they are active in participating in your firm.  This is true for all aspects of your operations as well.
Grammar and Spelling
Words are very important. They need to be sensitive to grammar and spelling issues and the ability to adjust them or to speculate on a given phrases meaning if none of it is immediately clear.  Nuance is important and you need your Remote Transcriptions services specialists to be able to make some of these determinations as well.
Resourcefulness
Often, you want to hire a specialist who is also willing to do a small amount of research in order to make sure that your package is complete.  This obviously means that they are willing to go the extra mile in collating information, making sure they transcribe that info and integrate it with all of your other data.
With any Outsourced Offshore Staff you hire, it's absolutely paramount that they have an attitude of resourcefulness. And with the right Outsourcing firm, you'll get these kinds of staff members as well.
How Can I Find the Right Business Partner?
Cost Savings
Exceptional Staff
Complete Office Infrastructure
We'll delve deeper into those 3 categories below. But those are the key tenets for knowing if a Remote Staffing company is truly offering you the goods you need.
Why Bother with Outsourcing Transcriptions Services?
Real Cost Savings
It allows you to proceed with the majority of your Core Tasks. And you don't have to shoulder the overhead costs that are typical of starting your own office there back home. You don't have to purchase the Computers nor the Apps nor pay for overheads. It's all provided for once you outsource.
Superb English Skills
If you outsource to the Philippines your transcriptions specialists are College Educated, with skills that surpass even most Westerners. Because of this, you can be ensured that the output they give you is absolutely workable and is something you can use as a benchmark to how you consolidate your data.
Hiring an Office for Hire
The right kind of outsourcing partner would provide you an Office for Hire. It is necessary that everything here is in place because you want to be able to dictate the tasks and functions and they require the right kind of implementation as possible.
Why iSuporta Remote Staffing?
Outsourcing with us is of tremendous value. We give you Full Operational Control. Not only do we provide the Employees, we also give you the Office Space and the Desk Space which is fundamental to your operations.
You will be getting an On-Site Supervisor who will be your Eyes and Ears on the Ground. You can appoint your Transcriptionists with Us and establish your Offshore Team.
Also, you'll be paying what we Quote you Upfront. We have FULL COST TRANSPARENCY.
Best Use Cases for quality data sets 
We focus on high level of accuracy, with internal training programs, and knowledge share, to make your Artificial intelligence (AI), Machine Learning (ML), and Natural Language Processing (NLP) project a success.