Legal Transcriptions
Outsourcing Legal Transcriptions is a very important practice for lawyers and other legal professionals to get their hands on and practice their field. It is vital that the information that is being transcribed is accurate and fully understandable.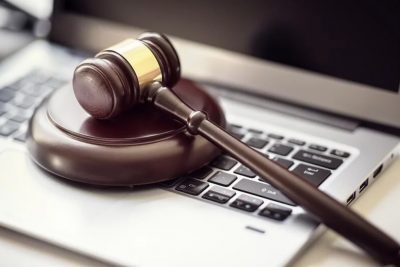 If you want cost savings, then Legal Transcription Outsourcing is something you ought to consider. You might have a ton of files to transcribe and if the time has come to delegate these tasks, then being able to find the right offshore employees is necessary.
There are certain core competencies for Legal Transcriptionists.
Legal professionals need to hire Transcriptionists with the following competencies:
Active Listening
It's important that they pay attention to whatever it is on the Audio or the Video or whatever Media you have. Their job as much as possible is to transcribe things as literally as possible and as accurately as possible. This is in line with giving you faster turnaround times for the audio and that everything is on schedule.
Legal Savvy
They need to at least have some background on the Law of the State or region you're operating in. This way, if there are some garbled words, they'll be able to discern them or at least make an educated guess about them, legal transcribing then should include the direct knowledge of what goes into those processes.
Research Skills
Sometimes, if there is something that's a little bit hard to discern, then they may need to do a little bit of research to contextualize it. A phrase that sounds garbled initially can then be given more context through proper research and a little bit of resourcefulness. These certainly help with accomplishing these  with the right amount of comprehensiveness.
Exceptional English Skills
There are certain idioms or figures of speech in the English language. They can work faster and therefore paraphrase if there is ever a need to make some changes then they will implement it within the text. More often than not, greatly helps you with flexibility and the need to produce the changes you require. If they're good at English and they're good with legal knowledge this of course fits in with what you are trying to achieve.
Why You Should Outsource
Improve Efficiency
Outsourcing is the best way to improve the efficiency of your operations. You might not be able to do all the things yourself in this scenario then it becomes more effective to choose people to do it for you and are happy to do the work. Plus, you can better analyze and consolidate the data if it's all handed to you in the format you intend.
Reduced Costs
If you find a company with Low Turnovers, then you can reduce costs. You don't need to put up an office there back home. Delegating through Offshore Remote Staffing is quintessential for a Law Firm that wants to grow and scale. It's also cheaper than what you would normally hire over there.
Plus, if you want to stay hands on, hiring a Remote Office is absolutely paramount if you want to stay ahead of the game.
More Time with Clients
If you value your clients, then you can spend more time with them through delegating the majority of your legal admin tasks. You can do the job functions which are at your Core competencies. Not only do you save on labor costs by finding an offshore office, but also the turnaround times of your day to day activities are then enhanced.
But there are several qualifications you need before you find a Legal Transcriptions outsourcing company.
Security of Data and Files
Obviously, it's a part of your entire practice that all the files you have encoded are placed in a Secure Server and are delivered to you securely. And they also need to comply with the workflow which you implement in terms of how you want it presented, formatted and where it is sent.
Outsourced Staff who are Exceptional with Law
Again, they need to be exceptional in your field. The company you hire ought to be able to produce the right professionals and employees who are willing to do these tasks and possess the qualifications or Custom Remote Staffing qualifications you require. Sometimes, don't have to classify people in a box.
Human Resources with Compensation and Benefits
It's simply necessary to have all these in check. The company you hire can only be efficient if they contain all these functions. Obviously, want to offload all of the admin stuff but you also want an Outsourcing partner who complies with the Labor Laws.
If you are a shareholder of a Law firm or an attorney yourself, these things matter. This means that, it's best to find Outsourced Transcriptionists through a firm that is willing to comply with these aspects.
Things You Can Do with Your Remote Legal Transcriptions Staff:
Cloud Computing
At iSuporta we use tools like Trello, Zoom, Loom and Google Drive. Some, any or one of those can be your choice. It's important that you connect with your Staff and here at iSuporta we value the ability make adjustments and custom tailor your operations to the way you see fit. And keeping in touch is a great way to make sure that your legal transcriptionists are working properly.
Ask them to Paraphrase
If there are pieces of text that are rather garbled, then you want to make sure that they're able to provide fillers, or at least nuggets here and there that might suggest what the subjects on your audio files mean. At times you can also ask them to leave it blank. Either way, if you want a concise version of things, then they require paraphrasing abilities.
Copy Editing and Proof Reading
If there is any aspect of legal documentation that may need refinement, polishing or editing, then you can appoint your Legal Transcriptions team to do so.
They can revise it and they can also change it to the way you want it to appear. They can also organize your files online and bring you up to speed on all of these components. They should be curious and inquisitive as they are industrious. Also, finding the right outsourcing company is key to achieving these.
Every staff member you appoint from remote office transcriptionists to legal secretaries should be hand picked from the very best.
Why Make iSuporta your Outsourcing Partner?
Outsourcing legal transcriptionists with iSuporta is a great way to save time and save money and offload your Legal Transcribing tasks to people who are happy to do the work.  You focus on what you do best, whether that is dealing with your stakeholders or personally engaging with clients.
We also have Fully Furnished Desk Space, Computers and IT complete with a human resources team and On Site Supervisor to make sure your needs are being met.   We compete with the very best of Business Process Outsourcing, BPO providers but we don't stop there.
Pay Only as your Staff Go Live.
Our entire operations are built on Transparency including FULL COST TRANSPARENCY and giving you Full Operational Control. Offshoring legal transcriptions services with us goes a long way into boosting your Firm.
We also Pay our Employees properly. You can be assured that your Workers will not only be Highly Trained and Highly Skilled, but they'll also be Highly Motivated Employees who are happy to do the work for you.
Outsource Your Legal Transcriptionists Now. Let us know your Needs so we can help you.
Best Use Cases for quality data sets 
We focus on high level of accuracy, with internal training programs, and knowledge share, to make your Artificial intelligence (AI), Machine Learning (ML), and Natural Language Processing (NLP) project a success.