Hire a Real Estate Virtual Assistant in the Philippines
Hire and screen the best candidates for Real Estate Virtual Assistant. We provide the Office Space and Equipment, you tell us what tasks to do.

Real Estate Virtual Assistant at iSuporta
What is a Real Estate Virtual Assistant?
A virtual assistant is an outsourced employee whom you can task with performing some of your routines and menial tasks. The tasks in concern can range from setting your appointments, making phone calls, managing all your listings and even basic bookkeeping tasks.
A real estate virtual assistant on the other hand is a VA equipped specifically to assist a Realtor like yourself, in closing deals, tracking properties, putting them on the MLS and making sure your leads are in place while you be the FACE of your real estate practice.
What Tasks can a Real Estate Virtual Assistant Perform?
VA's can monitor your social media channels
Your social media presence is vital. The best way to reach the largest audience possible is to hang out where they already are at. And social media isn't a static thing if you want to engage and actually close sales, there. You can also use social media to stay relevant and join in the conversation of relevant issues because if you exercise not just salesmanship but also corporate social responsibility, then you cannot help but get people to care.
Real estate virtual assistants can encode your MLS
These are extremely tedious and need attention to detail. It's good if you do some of them at first. In fact, you will always need to monitor these listings, however you can bank on your competencies and allow your real estate virtual assistant to perform these encoding tasks. These also are under the category of Data Entry and Bookkeeping.
Bookkeeping and Data Entry
Being able to track your income is important. If you know how many sales you are cutting at a given time, this can help you decide where to channel your next expenditures and what efforts you need to dedicate yourself to next. You can have these placed on a spread sheet so that you can take advantage of cloud computing in the best way possible.
VA's are basically Appointment Setters
If you have a list of prospects but have a hard time checking on all of them then you can let your real estate V.A. do these organizational tasks for you. There's no reason to get bogged down trying to figure out where all these would come from. If you want to have a systematic way of going about your appointments, then letting someone help you set them is necessary. Calendar management is such an essential aspect in a Realtor's life so it's obvious that you need a skilled Remote Employee from a reliable outsourcing company who is able to perform these tasks.
Email Management – Task your VA in checking your messages, clearing clutter from your inbox and answering outstanding emails
If they've been any good at social media marketing, then you might also assign them to do your email campaigns. These are highly sensitive pieces of online marketing and and normally your real estate virtual assistant is already well versed in these strategies. They need to phrase the questions, state the needs, talk about what appeals to these home buyers and that is when you get closer to making a sale.
Virtual Assistant Chat Support
If you have a Facebook page, it's necessary to allow them to attend to any potential client concerns even if it's as simple as your clients asking about your whereabouts.  Keeping your home buyers engaged. And don't forget that after you close a sale, then you also need to follow up to see about customer satisfaction.
Lead Generation
Prospecting is such an essential task. But if you want your Real Estate apparatus to function efficiently, then you can also appoint your real estate virtual assistant to do lead gen tasks. They can start looking for prospects across the channels which you choose. And if there is anyone from among them who fits the profile, you can start contacting them.
VA's can also be your Research Assistants
If you wanna learn about what houses your potential buyers are looking out for, then research is a part of this whole task. Sure, you know the State more than anyone, but the behavior of people on social media and learning about their sensibilities and the exact figures might take time. Allow them to do the Data Entry tasks to place them in the right areas so you can easily pull out the information as it relates to sales and prospects and other assets.
Cold Calling
If you have made a list of prospects yourself, you can get your real estate v.a. to actually start contacting them. A good virtual assistant is able to integrate all these functions into your day to day and certainly cold calling form a part of their core competencies. You want to train them not just in the world of proper customer service and telesales but into the entire niche of home selling in the locales where you operate in your real estate business.
Benefits of Hiring a Real Estate Virtual Assistant
Realtors want speed and they need to be dynamic and up to date. Most of the time real estate work is independent and you're a one man army. Hiring a virtual assistant makes things easier and faster because you can catch up with the pace of your work environment and your target market while at the same time being able to make customers happy.
Track properties and listings much faster
If people are interested in the properties, you'll be able to locate them what district and what state and be able to pull them up so you can close deals much faster.
Send replies promptly to potential home buyers and tenants
Too busy to check all your emails? Your VA can check these meticulously and make sure that viable leads are replied to and follow up questions are asked.
Make sure to make the right phone calls
They can make phone calls also and arrange meetings with your clients. Or if you're busy and you have a shift in schedule they can also accommodate those changes much easily.
Increase your sales because of the speed
If you aren't bogged down with your MLS and spreadsheets all the time, the more you'll be able to notice errors and rectify them or make changes from a more holistic approach. You can increase your speed in closing deals because you can meet more clients! And face to face meetings are preferred in closing deals because your tenants and buyers want to see the property they're going to move into.
Data Entry with your VA can help you analyze things much faster
If you use your VA for data entry tasks, they can conduct some analysis much faster and generally if there are any customers you don't want to contact anymore you can segregate them much easily. And keeping yourself organized in general helps you track leads much faster and in a more viable way.
Real estate virtual assistants can assist with customer service
If your clients have moved into their home, they may need to work the kinks out of in house gadgets and installations. You can use automation or count on your VA to help walk them through if they have concerns so you will not fall short on customer follow ups. Follow ups after a realtor sale is fundamental.
VA's can help you with payments and remittances
You just connect them to your bank accounts and auto deposit platforms and they can make sure remittances are made on time. If you'd rather handle these yourself, your VA can record these transactions to make sure they are completed accordingly.
In general having a VA makes work much faster and your abilities to choose more potential customers increases your revenues also.
How much is the Cost of Hiring a Real Estate VA?
Our price for a Real Estate Virtual Assistant ranges from $9 – 14 per hour. It depends on the skill set! These values are estimates and right around the ranges you should be thinking about but precise quotes will be given upon your choice to outsource with us.
Here is a table to give you an estimate on your spending on Virtual Assistant Pricing:
| | |
| --- | --- |
| Hourly Rate | Monthly Rate |
| $9 | $1440 |
| $10 | $1600 |
| $12 | $1920 |
| $14 | $2240 |
This table presents you working with a VA for 5 days a week 8 hours a day, 160 hours a month. Full Time. We can change those values for part time.
$14 per hour? Don't worry those are our prices for higher end functions such as Outsourced Accounting or even Social Media Coordinators with a high rate. If you simply want a VA who is a generalist. Then at $9 per hour you won't be getting 9 dollars worth of work.
$9.00, the price of a Philippines Virtual Assistant is enough to give you the software and the hardware and all the tools because of the low cost of living here!
That and a highly paid Real estate personal assistant employee who is willing to help you and take ownership of your brand.
FREQUENTLY ASKED QUESTIONS – HIRING A VIRTUAL ASSISTANT
What are the steps in hiring a virtual assistant?
First of all, you may contact us to start looking for remote staff! But if you want the specifics to be ironed out, we can consult after you send us a message so we can conduct a needs assessment. Basically we do pooling and then we can have you interview the shortlisted candidates so you can choose your favorite candidate.
What software can I use for my VA?
We give you the software of your choice! If you want to use Quickbooks or Excel or Trello and Loom to communicate? We will assist you there. We can also give you the specs you need for your virtual assistant to complete their work.
Can I hire an American virtual assistant?
A native language Virtual assistant? No, but Filipinos are well versed and well schooled in English and Western culture. In fact the Philippines is the call center outsourcing hub of Southeast Asia. This is why if customer service is going to be a component of your real estate practice, we can find a VA with American English or at least a person who is intuitive enough to communicate with you.
What tasks can I assign to my virtual assistant?
You can assign any of the tasks you require! Sometimes the tasks can vary and you may also let them do more of data entry than email management. Sometimes you can get them to answer your phone calls or emails while you're sleeping! Or at times you can get them to track your listings. Sometimes you can even hire a virtual assistant to perform your social media posts if it helps!
V.A.s and not just real estate VA's are extremely versatile and you can assign them practically anything.
How often can I call my virtual assistant?
Call any time you want in their shift! You may manage them hands on at first. Or you can start leaving them to do their work but you're never out of options because we make sure to monitor your remote employees' functions through our Results Coaches.
Never allow yourself to waste time with the menial stuff! Give us the tedious tasks, and FOCUS on your FRONT END, your CUSTOMERS. They want you to be the STAR of the show.
Offload your routines now by hiring a Virtual Assistant.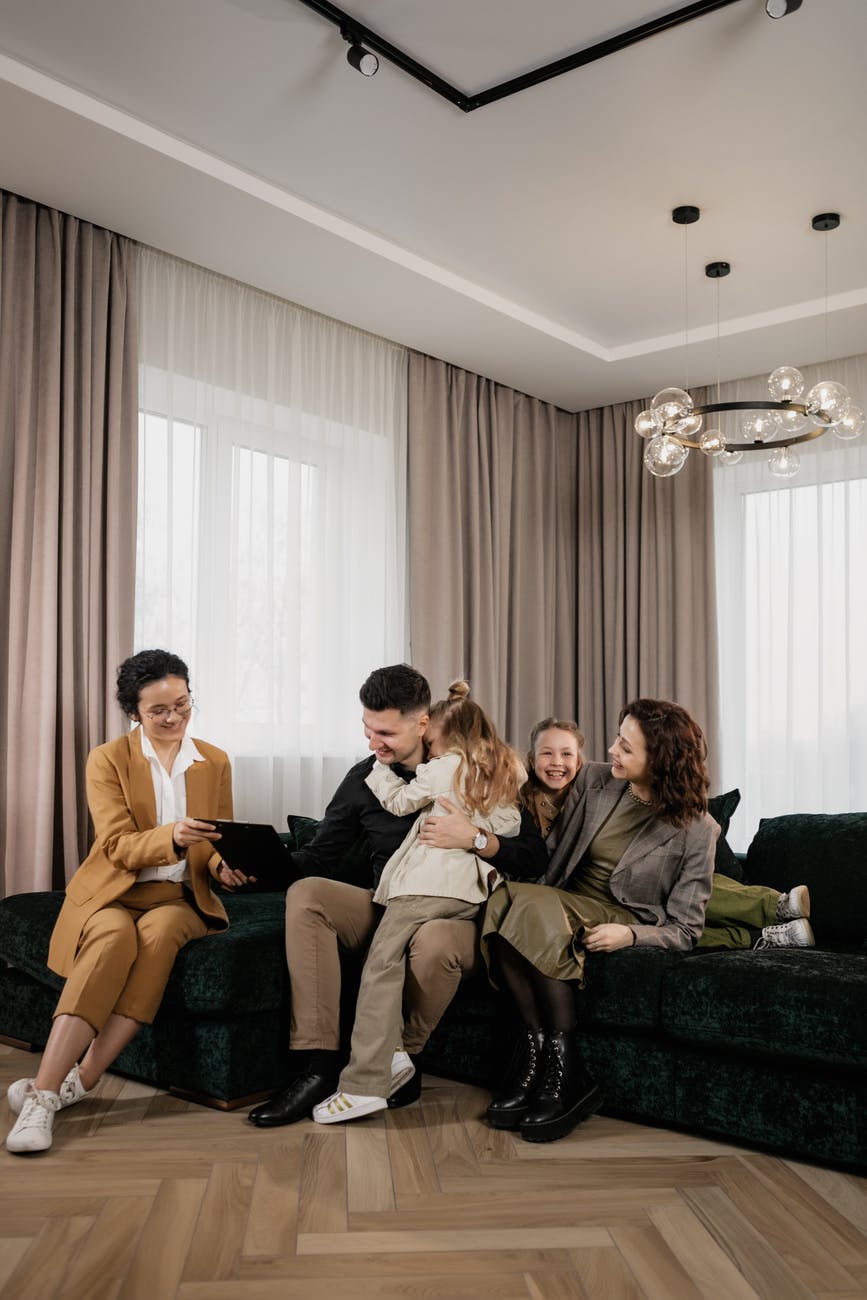 Do More, Contact more, Work Less
Utilizing Staff is key, we can do the leg work so you don't have to.

Measure Your Visits