Real Estate Virtual Assistant Start your team today.
Hire and screen the best candidates for Real Estate Virtual Assistant. We provide the Office Space and Equipment, you tell us what tasks to do.

Real Estate Virtual Assistant at iSuporta
Real Estate Virtual Assistant
It's important that as a businessman you stay at the center stage of your sales and marketing. Of course it's valuable to Outsource certain tasks for yourself. You're the only one who can present your Brand and Sensibilities in house selling so it's important that if your admin tasks are getting a little uptight, then it's time to offload those tasks elsewhere.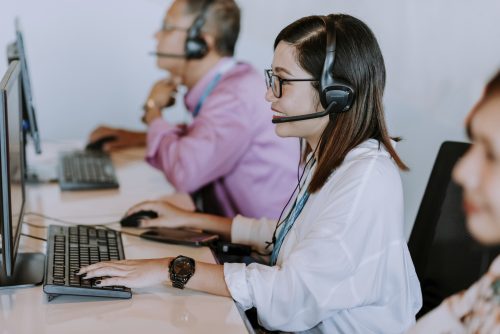 Here's some of the things that you can delegate to your Real Estate Virtual Assistant
Facebook, Instagram and LinkedIn
Your social media presence is vital. The best way to reach the largest audience possible is to hang out where they already are at. And social media isn't a static thing if you want to engage and actually close sales, there. You can also use social media to stay relevant and join in the conversation of relevant issues because if you exercise not just salesmanship but also corporate social responsibility, then you cannot help but get people to care.
Post and Encode your Listings
These are extremely tedious and need attention to detail. It's good if you do some of them at first. In fact, you will always need to monitor these listings, however you can bank on your competencies and allow your real estate virtual assistant to perform these encoding tasks. These also are under the category of Data Entry and Bookkeeping.
Accounting
Being able to track your income is important. If you know how many sales you are cutting at a given time, this can help you decide where to channel your next expenditures and what efforts you need to dedicate yourself to next. You can have these placed on a spread sheet so that you can take advantage of cloud computing in the best way possible.
Graphic Design
They can do basic photo editing and graphics to enhance your social media pages. Allow them to Post Photos and captions of the locale or beach property you want to sell. You give them the materials but they simply keep them organized. It is best they know a little bit of everything from media to written content alike.
Appointment Setting
If you have a list of prospects but have a hard time checking on all of them then you can let your real estate V.A. do these organizational tasks for you. There's no reason to get bogged down trying to figure out where all these would come from. If you want to have a systematic way of going about your appointments, then letting someone help you set them is necessary. Calendar management is such an essential aspect in a Realtor's life so it's obvious that you need a skilled Remote Employee from a reliable outsourcing company who is able to perform these tasks.
Email marketing
If they've been any good at social media marketing, then you might also assign them to do your email campaigns. These are highly sensitive pieces of online marketing and and normally your real estate virtual assistant is already well versed in these strategies. They need to phrase the questions, state the needs, talk about what appeals to these home buyers and that is when you get closer to making a sale.
Customer Support
If you have a Facebook page, it's necessary to allow them to attend to any potential client concerns even if it's as simple as your clients asking about your whereabouts.  Keeping your home buyers engaged. And don't forget that after you close a sale, then you also need to follow up to see about customer satisfaction.
Lead Generation
Prospecting is such an essential task. But if you want your Real Estate apparatus to function efficiently, then you can also appoint your real estate virtual assistant to do lead gen tasks. They can start looking for prospects across the channels which you choose. And if there is anyone from among them who fits the profile, you can start contacting them.
Research
If you wanna learn about what houses your potential buyers are looking out for, then research is a part of this whole task. Sure, you know the State more than anyone, but the behavior of people on social media and learning about their sensibilities and the exact figures might take time. Allow them to do the Data Entry tasks to place them in the right areas so you can easily pull out the information as it relates to sales and prospects and other assets.
Cold Calling
If you have made a list of prospects yourself, you can get your real estate v.a. to actually start contacting them. A good virtual assistant is able to integrate all these functions into your day to day and certainly cold calling form a part of their core competencies. You want to train them not just in the world of proper customer service and telesales but into the entire niche of home selling in the locales where you operate in your real estate business.
Where can I Find Real Estate Virtual Assistants?
You need to find an offshore company that allows you to appoint the Right Staff members. The Outsourcing Partner you hire ought to be a company that also allows you to customize your operations. You might hire a Team of Virtual Assistants, or Hire a Digital Marketing team for your Real Estate operations, only virtual assistants is among their functions. Real estate agents need to innovate but also to delegate.
You decide.
The Philippines is the Best place for you to Outsource. In the best of scenarios, your low wages there are high wages to Entry Level Filipino workers.
But don't just hire any Outsourcing firm. Clearly, you want a practice that allows you to compete and rise above all other real estate agents, save up on operational costs and improve efficiency.
Why iSuporta?
Low to Zero Turnovers
Because we compensate our workers properly, twice more than the usual local staff, they are highly trained and highly motivated.  Sometimes, outsourcing providers only provide artificial cost savings. This is because they don't pay their workers right, and they don't care about them. The labor costs for you would not be spiked because of the low cost of living in the Philippines.
We care about ourselves as much as we care about you.
Fail Safe Equipment and Infrastructure
Backup Power and Internet allows you to operate at all times within the given shifts of your workers that you choose. They can function efficiently and we essentially are an Office for Hire, we provide the Seats, the Computers, the Tech Support while you dictate the nature of the tasks you want.
ZERO Risks
Because of full Cost Transparency, this allows you to begin your operations without worrying about unnecessary investments and overheads. From the get go you'll know the price and you only pay as your staff members go live. The best way to rev up your business is through finding the right partner who allows you to do things in your own terms.
CONTACT US today and let us know how we can help you with your Real Estate Virtual Assistant needs.
Do More, Contact more, Work Less
Utilizing Staff is key, we can do the leg work so you don't have to.

We take great pride in long term relationships

They're clever and efficient. I like their tech support.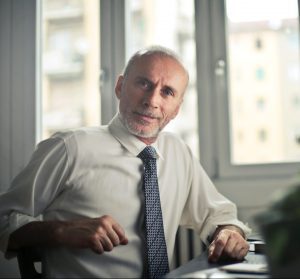 I enjoy the creative control I get in my operations.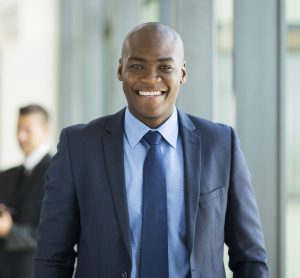 How easy can it get? They're an office for hire and they've given me a strong and reliable team.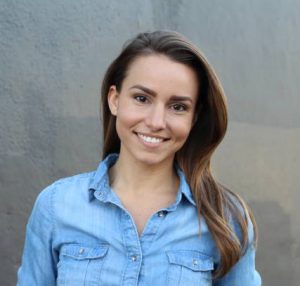 I enjoy remote staffing. With iSuporta it's just like they're part of my in-house team.
Measure Your Visits