Hire Outsourced Bookkeepers
Outsourced Bookkeeping – Tasks you can Delegate to a Bookkeeper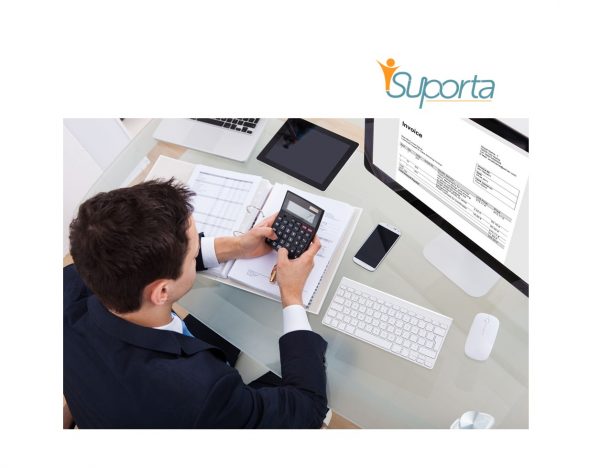 Running a business should always be hands on. It's always convenient and ideal if you manage certain things on your own while keeping track of your finances, your employees and the revenues you are making.
Outsourcing allows you to assign certain tasks to your bookkeepers and hiring the right staff to take care of your needs goes a long way in accomplishing your quotas.
There are certain advantages to Outsourcing a Bookkeeper.
If your business is already soaring and you have multiple accounts and transactions to deal with, it might be time to take some of the load off your plate. Here are some of the tasks you can assign to an outsourced bookkeeper if you choose to remote staff some of your functions.
You must find an outsourcing partner who will allow you to keep full operational control of how you manage your remote staff. Hiring the right outsourcing partner is going to give you multiple advantages including the many chores you can assign to your bookkeepers.
Outsource your Bookkeeping to Import your Financial Information
You can ask your bookkeeper to import certain details such as your credit card statements, payroll records, orders, receipts and key accounts statements so they're easier to manage. If you outsource bookkeepers at iSuporta, you can choose the software and workflows you prefer to ensure an adherence to your KPI's and quotas.
Outsource your Bookkeeping to Reconcile Transactions
Reconcile your transactions to make sure everything is taken care of. You want to ensure that everything is accounted for. With so many accounts and events going on at once, it can be hard to keep track of these things on your own. Making sure these numbers are balanced and reconciled can help you avoid lulls in your operations.
Outsource Bookkeepers allow you to track Accounts Payable and Receivable
It's much easier to make sure you know when you're billed and when it's time to start collecting from your customers. Noticing these components of your key accounts and implementing the right actions helps you avoid debts and stay on top of your collections.
Outsourcing Bookkeeping helps you keep track of Cash Flow
If you're able to monitor your monthly spending and regular investments, there's a better chance you'll make more informed decisions. You can also make changes on the go if you're assured that every major and minor transaction is accounted for and can be tracked on a more consistent basis.
Outsourcing Bookkeepers connects your Financial Accounts
If you need to integrate certain financial or bank accounts, your outsourced bookkeepers can help you achieve a more harmonious workflow. And since they keep track of everything you know how taking any action affects your whole apparatus.
Outsourcing Bookkeepers provides you accurate Financial Reports
Your outsourced bookkeeping specialists can help explain these transactions in lay man's terms. Though you're fully capable of translating these terms, having visual reports, tables, charts and figures as you need them helps you have the information in hand if you need to present these to investors, shareholders or clients. Staying on top of your financial management tasks gives you leverage to make very important decisions in an informed manner.
Outsourced Bookkeeping helps you file Tax Preparations and Salaries
You can use your outsourced bookkeepers to file taxes and help prepare other remittances including your employees' wages, their compensation and benefits and reconcile these remittances with the rest of your spending. You never have to worry about monthly arrangements and since it's all taken care of, you can focus on your core tasks.
You should hire an outsourced bookkeeping team if you feel it's the right time to delegate some of these tedious chores so that you can focus on the essentials of your job.
Outsourcing also frees your internal staff up to do better tasks they're really good at be more hands on with urgent affairs which might get bogged down with data entry, financial record keeping and constantly keeping track of figures and numbers.
Outsourcing your Bookkeepers also goes with other Remote Staffing Options
You don't have to limit yourself to an outsourced bookkeeping team. You can hire other remote staff if you need assistance in other areas such as marketing, sales and customer service. You can also hire virtual assistants from us and other remote employees to make sure that any aspects of your operations which may require some help is attend to right away.
You'll be getting highly paid and highly motivated employees so you need not worry about appointing people on an assembly line with very little motivation to do their work.
We also provide Results Coaches for our remote staff to ensure your work is being with the specifics you want. We also offer Full Cost Transparency and this ensures there are no hidden costs when you remote staff with us.