Coronavirus is known to boost eCommerce businesses. But it isn't only online retailers who can have this niche to fill. SARS-Cov2 has began to dominate the global sphere and while it is necessary and even imperative to take precautionary measures, can't businessmen do the same?
While other businesses such as restaurants, cinemas and other franchises are understandably coming to an indefinite close during the Coronavirus pandemic, it's not at all hopeless for business people such as those who are working as online retailers in the online shopping industry.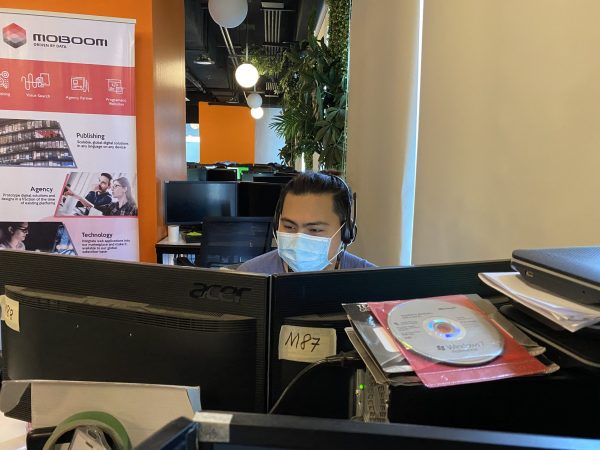 If you're considering Outsourcing some of your tasks in order to make sure you can continue to Serve your Customer Base without compromising your operations. Sars Cov 2 isn't to be taken lightly and it's important to be able to conduct business, serve your customers and at the same time be cooperating with CDC regulations.
The coronavirus is a pandemic we all should take seriously.
The Coronavirus is a disease that has spread as a wordlwide pandemic and is designated as SARS-COV2 (Severe Acute Respiratory Syndrome – Coronavirus 2) which causes the Corona Virus Disease (COVID-19).
Mobile commerce can take a hit but it need not be that affected by it if you know who are in need of your products you sell online and how you can leverage your own resources to meet their needs and establish your presence in electronic commerce.
If you take advantage of this niche, then you will all the more be incidentally contributing to public health. 
How We Can Help
You get Full Time Office Based Workers
In an ideal outsourcing partnership, you get workers who report to the office, are held Accountable and are managed as if they were your Internal Staff. This is an important difference between Managed Operations in Remote Staffing and Freelancers. 
If they come to the Office every day, you get Supervisors to make sure their work is held accountable. 
You Get a Fully Equipped Team
It does not matter what industry you belong to. Generally, we as a Remote Staffing company can provide the Equipment and Desk Space plus fail safe Internet and Power to make sure your operations are running 24/7. 
You Get Technical Support
Okay, to be sure you may be given workers who are very well working remotely from Home. But in periods when nothing like SARS-COV2 is circulating and when people are in best of health, they report to the Office. 
But should you allow the option for them to work remotely, then they will still be given a Results Coach and Supervisor to monitor their activities and their workflow. 
In the dawn of SARS-COV2 some Outsourcing firms have opted to provide their Employees with Tech Support and Time Keeping equipment to work remotely while still under the watchful eye of you, the Client and their Results Coaches. 
You can't get this with a Freelancer from Upwork because if you go the Freelance Route instead of Managed Operations, then you may end up with a hobo who is short changing you and offering you lackluster work. 
Digital Marketing Support
In this day and age where it's ideal, even required where people don't go out in shops unnecessarily, you have a niche to fill in eCommerce. And people are only going to find out about you, if you advertise and target the right people. 
Digital Marketing has several different facets.
SEM and SEO
These are the ways you can outrank your competitors or at least compete healthily in the eCommerce scheme. But since the world of SEO shifts always, then hiring an adept but an adaptive team will enable you to dictate your strategies and 
Copy Writing, Graphics and Video 
It's important to capture the attention of your potential customers. This goes hand in hand with all the other aspects of your Internet marketing campaign which can also include Graphic Design and Video production.
PPC
Pay per click can be a good strategy to kickstart your campaign. However you're going to need to rely on organic traffic if you want people to access your page of their own accord. Finding the right Digital Marketing specialists can equip you to be able to afford these kinds of strategies.
Your online store can benefit a lot from people who know how to take care of an online business. You can choose the right Human Resources and Outsourcing company for your firm and that is what would lead to being able to serve people through offering your products online in a safe and efficient fashion. This all depends on your business model so where you outsource is an absolutely relevant question. 
Where you Can Outsource
If you want to have excellent remote staff, then outsourcing with us here at iSuporta Philippines can be a tremendous opportunity for you.
Yes, we all want to comply with the guidelance of Centers for Disease Control and Prevention, however you want to do so in a way that is smart and economical. 
Leverage your Offshore Staffing through seeking the right kind of outsourcing partner. 
We'd Love to Hear from You to get started with your Offshore team.