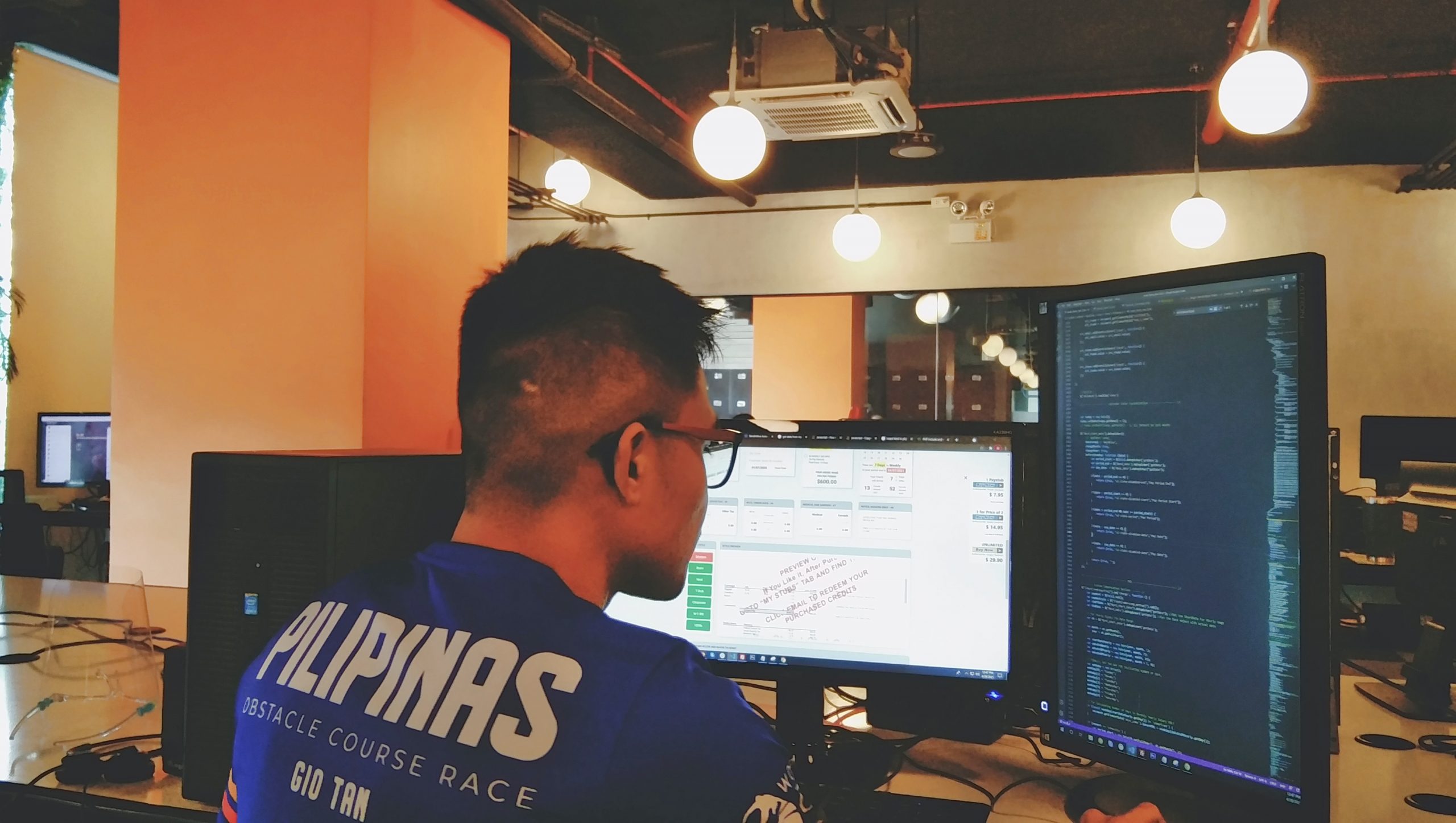 eCommerce Website Developer
If you want to start create an ecommerce website, then web development plays a crucial role in the creation of your products. Github, Laravel Vue, whatever you choose to use is important. The way you want to build your website depends on your company.
It requires a developer and a designer, initially, you can create the designs if you don't want to hire a web designer just yet, and then you hand them over to a web developer in order for the finalization of those specific designs as well.
Whether you use Magento, Github or the specifics of how Amazon functions or to interface with Amazon if you would like is entirely up to you, but you must find the right outsourcing partner if you want to hire an ecommerce website developer with high quality but at the same time cost efficient solutions.
At times there are many applications which go towards the development and creation of your website. They need thorough oversight and if you're willing to outsource these tasks, finding the right people for efficient pricing is absolutely essential.
Outsourcing web developers helps you cut on labor costs and it can be done smartly if you find a partner who allows you to run your operations the way you want to.
Here are some of the main tasks of eCommerce website developers:
Work with your Web Development team and identify needs
If there are any current needs in your ecommerce web development pipeline, your developers are likely to spot them and iron them out from the get go. The first step is an assessment of wherever you're at in making a website.
If there are needs from an ecommerce point of view, then your developers are most likely about to speak about functionality and what changes need to be made to ensure a properly functioning website.
Monitor performance of your eCommerce Website
If at its current stage, your site is already up and there are already customers, then they can judge its functionality and determine if any changes need to be made on the backend and such.
If you're using Laravel and other tools, your web dev can immediately make suggestions if there are things that ought to be changed. The performance is the most important priority.
Coach users on the proper use of your web site
Another role of a web developer is that they are able to teach normal users such as team leaders and sales the proper use of the system. Conversely, the sales team can also make suggestions if there is anything the site needs in terms of UI, UX or a smoother flow of everything else. These things are crucial so the customer experience is top notch.
Make programming and development suggestions for project teams
If your products are available across multiple platforms then joining in on the discussions of project teams is critical. They need to ensure that these functionalities are in check.
The project teams including marketing sales, and production design are all essential players in ecommerce. You need to figure out what role the web developers will play in ensuring that form and functionality are exceptional.
Cooperating with sales for 3rd party applications
If there are any 3rd party apps then ensuring the tools you use whether that's Github or Laravel are compatible with how these function. Sometimes, you need to check these manually yourself and have your developers fabricate errors in order to ensure what the solutions are when the time comes for customers to start using it.
Improving your sales funnel
The content writers and graphic designers are going to improve your sales funnel through actively choosing the apps which specialize in ensuring you find the right leads.
Building a web site is not an easy task and it requires you to design the UI and the content in such a way where it lines up with the message you are getting across. These are all important tenets if you want to succeed at what you do.
There are other aspects of ecommerce website development you may need to attend to. All of these form a part and parcel of your digital marketing campaign. Finding the right outsourcing partner will allow you to find the right solutions to these problems.
Where can you hire eCommerce Web Developers?
The Philippines has been known as the top notch hub of Western outsourcing for over 2 decades. Even with the coronavirus pandemic, the business process outsource industry has flourished as companies turn to ecommerce more and more.
The great thing about the Philippines is that there is relatively low cost of living. Your remote employees get paid twice more than usual, making them highly trained and highly motivated remote staff. All you need to do is decide on what tasks you would like to offshore, and we take care of the rest.
Why iSuporta?
At iSuporta eCommerce website development is one of the specialties of our existing pool of remote talents. There are hundreds of skilled IT professionals and developers in the Philippines. You don't have to settle for less as in freelance.
We offer full cost transparency, you know what you're paying for from the very start. We give your remote employees the equipment and the desk space for them to work with. We also provide on site supervisors to make sure your workers are getting the job done.
It's all a matter of knowing what your priorities are. We follow managed operations as a model of remote staffing. Nothing is better than having a remote office where your employees are managed as if they were your own field staff. Don't settle for freelance or sweat shops.
Your web developers need to conform to a standard of efficiency. Your only work is to give us the tasks you'd like to get done from a web development standpoint. Make sure you tend to the things which need oversight personally. It's vital that delegation and outsourcing is done the right way.