Outsourcing your Payroll to the Philippines
Payroll outsourcing can become extremely invaluable if you already have a sizable workforce or you employ others on a regular basis and are starting to grow as a company.
If you work as a retail store owner, eCommerce merchant, logistics management professional or any of the other industries, payroll is a fundamental aspect of your operations.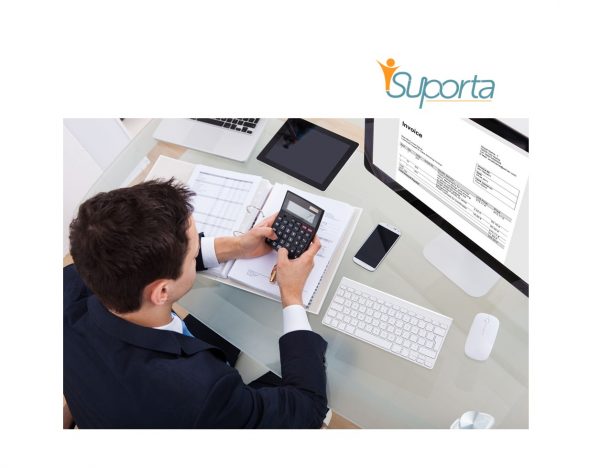 Here are some of the things you can do with a payroll outsourcing company. You can work more efficiently if some of the admin tasks are taken off your plate and they're being done by people who enjoy doing it, but also conform to the quality workflows you need.
Taxes withholdings and government remittances
You can allow your outsourcing team to make sure you pay your taxes on time and they are reconciled with the salaries of your employees. You need to be sure this is accurate and if you already have a sizable team of women and men back home, then it makes sense to get started in having these arranged by people who would gladly do the work for you.
Human resources for employee turnaround
You don't have to worry about keeping track of remittances and payroll checks and accounts if some of your employees resign. Your remote staff can help you out in keeping track of these changes and making sure that everything is in check when they make a decision to resign or if someone else is being recruited.
Save time and money
You don't have to worry about overhead costs or training employees. If you outsource a payroll remote team, including staff such as collections and accounts management, you won't have to train them in house or purchase equipment for them. The time and money saved gives you more profits and returns in the long run.
Avoiding compliance issues with federal state and local taxes
You want to be sure you train your remote employees about the federal and local state laws. But once you get your remote team on board, it will be easy for them to make sure your payments are on track.
You can guarantee that since you'll be having a highly efficient department of outsource employees, you know that everything is done with pristine quality and payroll will be delivered on time.
IT and Tech Support
Infrastructure and support is essential for payroll. You can be assured that the finance information systems you want will be implemented and will conform to the specs that you require. All of this is fundamental getting your employees paid on time and making sure that the data you keep in these servers is absolutely secure.
Finding the right outsourcing partner is fundamental and you want a team who can work with you using the methods, information systems and techniques you are accustomed to using. Here are some of the things we offer at iSuporta.
The Philippines has a low cost of living, this means you'll be getting highly paid employees who are working as a career and not just moving from paycheck to paycheck. Consequently, this allows them to pay attention to the little things so you don't have to. They can also serve as consultants and point out any deficiencies or changes which require attention.
Full cost transparency
You'll know what you're paying for from the get go. There are no hidden costs to our remote staffing practice. We are gonna give you the employees, and you pay for the number of staff you get based on pre-arranged staffing packages.
Top of the line finance specialists
We hire top notch college graduates, many of whom are licensed accounting professionals who can perform your payroll functions for you. We don't do freelance. We hire exceptional workers who are highly paid and highly motivated to ensure you that you won't be getting lackluster output for your payroll needs.
IT and Tech Support
IT and tech support are the benchmarks of remote staffing. Without it, you can't rely on your remote staff in the same way you would with field staff. It's necessary to be able to have backup power and Internet, access to the software and hardware you need and any changes to software and information systems as you want them to ensure an impeccable function in payroll.
Office Space and Equipment
You don't have to spend on office space costs and equipment costs. We provide the software and the hardware along with your employees at no extra costs! Think about how much you can save of using outsourcing payroll instead of having to worry about the costs of hiring employees in the States.
We are a complete package. And we make the changes to workflow and methodology based on your requirements.
We Manage, you Manage
We give you a choice between how much we manage and you manage. We have on site supervisors and results coaches who make sure your payroll and accounting staff are doing what you ask them to. Our supervisors can also serve as liaisons between clients and remote employees.
It can be tedious if you have to focus on your payroll, accounting and collections all at once. And if you're a growing company, there will be a number of added components to your organization. It's wise to consolidate all your resources with a system and an outsourcing partner who understands your needs and requests.
You can have more face time with clients, more enriching activities with your in house staff and stay assured that when it's time to go for payroll your remote employees at payroll are going to encode those paychecks and make sure everything is in order.