Traditional businesses such as shopping centers, airlines, construction are slowly starting to dwindle because the world has been put on lockdown because of Covid-19.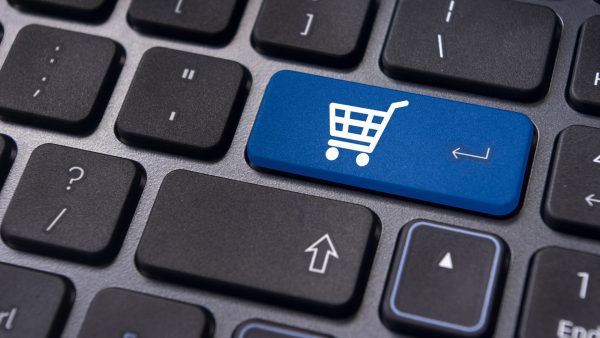 Sure enough, that adversely affects anyone whose main source of income are through the inflow and outflow of resources through those specific industries. This does not mean you should give up, however. It is equally important that you actually start using strategies that can enable you to shift from a physical store to an ecommerce platform.
Here are some tips on getting you started.
Start thinking about your products or services
First, what is your niche going to be? Do you own a retail store or an airline or a bookstore? What products have you usually sold through your brick and mortar practice that can be transformed into an eCommerce facility? This is the question you need to know in advance because without it, you might not be able to get a good start on the business you plan to put up.
Set up your Payment methods
If you want to go online, how are your customers going to pay you? If you've already had a Key Accounts management on your stint as a brick and mortar office, it shouldn't be so hard to actually get these set up when it's time for you to move into eCommerce territory.  None of this should be rocket science. But if you want people to see how they can pay you, then you better advertise that across your online channels.
Social Media Presence
Set up a Facebook, Instagram and LinkedIn or other social channels where you generally already have a following. If you keep people in the loop, there's always a chance you can reach out to them and sell them your products if you've been offering them some value for some time now.Target the right people
Learn from your competitors. If you target the right people, there is obviously a chance your business can get the returns it needs, enough for you to recover from any setbacks you encounter with the coronavirus pandemic.
It's time to think sideways instead of doing things the way you're always used to doing them. Through doing a feasibility study and learning about the ecommerce environment in your geographical target markets, then that can give you an advantage in being able to reach the right audience.
Set up your eCommerce website
It's vital to have a website. A web page is your stage in presenting yourself to the world, and mostly it is where your products and services are housed. It is also a nice way to capture leads as you post them in social media.
Offer freebies to your following, and as they click on your SIGN UP forms, you can use their emails and user info to serve them based on their preferences and browsing habits.
Make sure your website is navigable and clear. And get a good content writer to create succinct descriptions of products or software you might be selling.
Product Pages
You have to ensure that the descriptions on your product pages are clear and succinct. Your customers need to be able to navigate them easily so that they can place their orders.
And additionally, you can treat your Facebook page like a product page which you constantly update, but without over posting.
Be honest in your descriptions and you need a really good Copy Writer to make sure content is being disseminated accurately and as comprehensively as possible. More often than not, each of your product pages also serves as a landing page where you capture the email addresses of your customers.
Coronavirus incentives
Offer something of value. Since you want to comply with centers for disease control regulations, then your niche has to be something which people rely on. Food services, drop shipping and grocery deliveries are a huge niche you can work on these days. Your ability to sell online hinges on its usefulness as an enterprise.
An example of something you can do is offer freebies at first. Are you offering a platform where users can get in touch with their favorite restaurants? You can have that as a subscription, but give it a test first and see if you can offer this very same service for free.
Or you can offer them free hand sanitizers along with their orders if they decide to pick up some foods from your affiliate food service providers.
Allow your Staff to Work from Home
It's important that you have a sustainable practice to begin with. Most cities in the States and the world all over are in quarantine. So you need to find a feasible work from home plan while keeping your remote staff accountable. This ensures that you have operations to begin with and if your workers are not exposed to the coronavirus and they're well taken care of, this means they can be efficient in functioning to bring you your needs.
Stay compliant
Are your local offices giving you extensions to file your remittances because of the Covid-19 outbreak? That's all good and well. But ensure that you comply with these guidelines to make sure that your online business is absolutely compatible with your local statutes.  For example do you already have your Employer Identification Number? Those are necessary for business taxes and whatever it is you do, it's good if you don't cut corners.
Start using the Right Software
Are your Accounting and Bookkeeping tools up to date? If you're gonna go online and with your workers mostly working from home, then your ecommerce platform is going to need the best in software apps. This is going to facilitate your customer service, accounting, content marketing and other strategies. Consult your IT or ask a friend who is IT savvy in order to get your online sales platform set up.
If you think you have all these in place, then you might be ready to start and sell online. Follow a business model that is built on transparency. That is the only way to start some long term gains and don't forget about the basics such as search engine optimization and use of traditional channels like email marketing. Only you can figure out how to start an ecommerce business but the secret is complete dedication to your customers and an authentic online marketing strategy to help your clients through the coronavirus pandemic.
Contact us and tell us your thoughts about shifting to online sales to help the world back on its feet because of these pandemic times.