Top Considerations in How to Start a Business
You might have a lot of good ideas to starting your own business. It is necessary then to  go about it strategically. It's time to start avoiding fantasies of being a billionaire for awhile and consider your options. If you're at the SME phase and you're still attending to things on your own. It's pretty easy to perform accounting tasks, do data entry and organize your email lists if your business hasn't yet grown.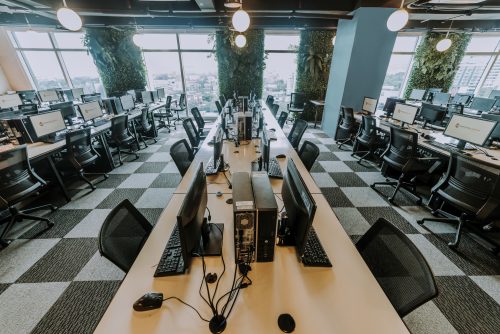 But if you've already closed a lot of deals and want to start improving your returns, then you might have considered setting up your own business through opening an office somewhere. The question is, what areas in your town are you going to open your office up? 
It's practical to work somewhere near your home or heck employ a couple of people and work from your own residence if you are still in the small business phase, but if you want to expand your operations it's time to consider finding a business partner.
Hire a Turn Key Office. 
A Turn Key Office might be the ideal solution for you. This is where you are given the staff and the equipment and all your business needs and you no longer need to invest anything in order for your operations to be in full bloom. But what kind of turnkey office provider are you going to hire?  
If you're getting into the area of Software Development for instance, you and your onshore team of engineers may need to be the ones on the drawing board.
But for setting up an entire Customer Support line and hiring customer service agents, then it might be the right time to start delegating those tasks. 
Before you even ask that question, it's important to ask where you're even going to start? 
First List your ideas
It's important to list down all of your ideas to make sure that all of them line up with what actually is achievable and viable. It's necessary to commit these things to paper so that you can ensure that you pursue something that is accomplishable. It's also best to maybe start asking what people need in your area?Selling Products or Affiliate Marketing. How to start a business should come pretty easily if you know what you are passionate about. 
This is another concept that's also very easy to arrange if you know the right vendors and the right collaborators. It's necessary to pick something that you're familiar with or are willing to learn more about. If you have a passion for selling a product or service, then sticking to your guns and actually selling those can be a good idea. 
Find an Office
Where are you going to set up your operations? Is this gonna be over there in the States? Or maybe you're considering outsourcing it to another location? What option is more viable? The best thing about opening an office there back home is that you can oversee it personally. But can you handle the overhead costs? 
Establishing your Brand
What is your image all about? If you start a business, it's a good idea to start learning how you're going to package the way you are going about selling products. This is the best way to drive traffic to your site. It's necessary to think about what Colors, Fonts, Pictures, Video and Copy you're going to need to entice the attention of potential customers as well. 
Who are your Customers?
If ever you set up your own business, it always has to do with who your target market is going to be. If you have a good idea about what kinds of people you're going to target.The reason you want to start a small medium enterprise is that you are providing an answer to a question. Are there people who need superior healthcare? Then home healthcare is your niche. 
It is vital not to skip this part because it's important to really establish what kind of niche you are working on?
What Kind of People would you Like as Employees?
It's important to think about the employees you intend to hire. What types of workers and personalities are going to click with you? You have to think of your employees as the extension of yourself. 
If the outsource staff you hire are a match to your own personality, then being able to give them instructions and make them work the way you want them to is a lot more convenient.
What are your IT needs?
IT is a crucial part of any kind of business these days. Moreso if you are Commerce provider or perhaps someone who creates software apps and develops them for others. 
If you're going to find a staffing company to help you with your needs, then they better be those who conform to your needs and requests. 
You also need a company that provides tech support in ways that would help you in significant ways. Information technology is important in your business practices. If you can offshore IT, then that would absolutely save a lot on operational costs and help you with your cloud computing needs. 
Next Gen Outsourcing
Of course if there are skills such as Web Design, Graphic Design and other capacities, you are going to need to outsource these task. But where are you going to outsource, onshore or offshore? The question might be a matter of practicality. A lot of people have many ideas for how to start a business. But the application is the most important step. 
But what if there was a way to do these things suitably offshore with the same skill sets as the agents you have there back home? 
Next Gen Outsourcing is Remote Staffing. More specifically, Managed Remote Staffing. This is important because in outsourcing, no arrangement is ever suitable for your operations unless you are given the same degree of operational control as you are managing them in the States.
Remote Staffing that works is getting people to work for you Full Time, having the Computers and Office space you need and therefore saving on labor costs. You can focus on your core competencies if you know your offshore staff are being given everything they need to function. 
Remote Staffing is better than a Traditional BPO
But at the same time, going beyond the usual arrangements of BPO Call Center Outsourcing is ideal. 
You want to still be able to control the way they do things and oversee them as if you are managing your own field staff. 
At iSuporta we provide the Computers and Office Space and the Human Resources personnel to attend to the onboarding of your employees. We shortlist from the best of the country, Pay them twice as much than most average Philippine workers. Our outsourcing relationships are renowned for conforming to Philippine Labor Laws and we care you being the captain of your own boat. 
Get Started and Set up your business through hiring and Remote Outsourcing Team to suit your industry and needs.