Hire outsource IT services today.
   IT Services Outsourcing
The world is increasingly turning to digital solutions and information technology is always part of the whole package. IT services play a crucial role no matter what industry you have, and if there are different service levels across the departments in your company, then you may need the support of qualified IT professionals in order to help you come up with these solutions.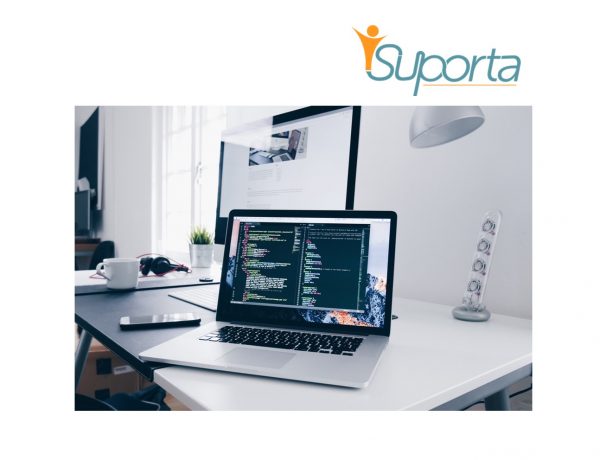 Remote work and cloud computing is going global, outsourcing is the most sensible way to delegate your tasks and save time and money while being ensured that most of your information technology needs are being met.
There are several things you need to take into consideration though before taking advantage of IT services outsourcing. Just as with other niches like back office and e-commerce, you need to take into consideration what your overall goals as an organization are.
Here are some Top 7 Qualities of an outsourcing partner you need to look into to ensure they are going to achieve all of your requirements.
Office space and equipment
Will they be able to provide the hardware and the software to achieve your requests? These are all the fundamentals for IT and it's important you choose a managed operations remote IT provider needs to be able to furnish, provide and maintain the goods you will require of your professionals.
Certified IT professionals
You need to ensure the remote staffing company you hire is able to pool from college graduates, or post graduate students in the field. It's necessary that the professionals you appoint are certified and not just some amateurs. This provides you the opportunity to work with people whose knowledge and skills are a match and are just as good or if not, superior to in-house IT staff.
Full cost transparency
You need a firm which provides full cost transparency. It's paramount that there are no hidden costs when it comes time to booking your IT outsourcing provider. Key to the outsourcing relationship is the initiative of your remote office to give you the goods and an overall quotation from the get go so you will know what the extent of the services you are being offered are.
Compare in house tasks vs outsourcing
Hiring an outsourcing company doesn't mean you get rid of your internal staff entirely. There are various service levels to information technology. Perhaps you can manage your personal hardware in-house and you can offshore development tasks to programmers who are just as good as your field staff. Remote staffing also is advantageous if you want to tie up your software development to marketing.
This way, you can use your internal staff to focus on core functions and then use your outsourcing company to perform marketing tasks and other tweaks to your software applications. You can also use a remote staffing company to perform automation tasks and update you with QA in real time.
KPI's
If you're going to work on a project long term, then you're going to have to set some KPI's. You have to gain access to all the work protocols and establish clear and concise pipelines to ensure that people are doing their jobs in real time without sacrificing any quality at all. It's fundamental to get started in the wide range of priorities you have. And if you have a remote staffing partner who can achieve this, then you have found the best of both worlds of internal staffing and outsourcing the more tedious and extensive tasks you'd rather not do back home.
Customization of security and methods
It's vital that your outsourcing company also allow you to customize the different aspects of the job. Since you're hiring an external service, it's paramount that they are aligned with the very same methods you use and the remote staff developers you appoint are familiar and speak the same language as you, information technology wise.  You can reduce costs through hiring an efficient staffing company but you don't have to compromise quality at all.
Managed operations – remote staffing and outsourcing
It's important to realize that while you may not be requiring full on equipment to be housed in your offshore office, you still need a company with fantastic management and those with the willingness to meet your business objectives. Since your staff are going to serve you remotely, then in order for this to function as legitimate operations, you need management and supervisors who will work with you constantly.
While others may describe IT outsourcing as the practice of turning over almost all tasks to an offshore office, you don't have to conform to that model of remote staffing. Instead, you get to dictate what manner of tasks your Philippine IT staff will conduct.
iSuporta Outsourcing – Why choose the Philippines?
Save money up to 70% off
Because of the generally low cost of living, you save 70% off while hiring people who are just as good as your onshore staff. IT professionals with College Degrees or more and are willing to work for us because they are paid twice as much than most employees in the Philippines. We comply with PEZA standards and Philippine labor laws.
We are prepared for the New Normal
We are capable of staffing both Office staff and Work from home arrangements. iSuporta has long been providing remote employees the infrastructure to operate yet stay accountable for all activities which fall within our regular scope of operations. At the office we have dual power and Internet, ready to create a fail-safe work environment for your IT needs.
On Site Supervisor
You will get a supervisor who ensures that the quality of work you require is done to your requirements. They will update you if you are too busy and we allow you to make Face to Face calls with your remote employees as if you were managing them there back home. Managed operations is the best model for outsourcing remote staff. 100% quality and 100% accountability.