Medical Billing Services
Medical billing has become more prominent than ever when Public Health was pushed to the forefront in 2020. It is an essential aspect in any Home Healthcare practice and it takes up a lot of a doctor's time if they choose to do it themselves.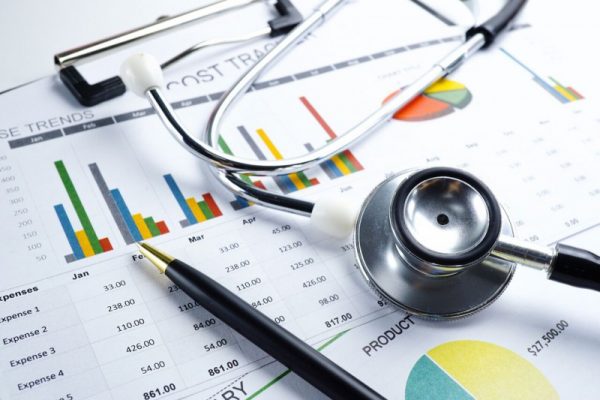 In the coronavirus world, Medical Billing Outsourcing only enhances the necessity to work remotely or work from home because it offers a cloud based medical practice management system.  Outsourcing is not a new concept but it resolves a lot of issues for clinics and medical practitioners in that it helps them save time and maximize their productivity.
If you have a small clinic, then there's obviously no need to outsource these tasks. But outsourcing is a good idea especially if you are a fully fledged Healthcare practitioner and you require a lot of data to be consolidated and processed in short periods of time.  Multiple players render this field as an intricate part of remote staffing. And while working from home can be among the options, you nevertheless want a standardized means of conducting all of your major procedures as well.
Here are some of the tasks of Medical Billing Professionals which you can outsource.
Checking the correct patient codes
These are critical aspects in fact medical coding needs to conform to a certain standard such as ICD-10 and it requires the biller to be able to input information correctly so that it can be reflected in making claims. Furthermore, this is a tedious task if you already have a lot of patients. Core medical personnel can focus on what they do best if they can offshore some of these tasks and have them done by the experts.
Using the codes to seek claims from Insurance providers
You need to get paid accurately for services rendered and it's absolutely crucial to record every transaction made and the kinds of treatments your patients have received.  Outsourcing avoids the requirement of having to check the minutae on your own and it enables you to become more hands on with your patients thus giving them the attention they need.
Interacting with you to assure total accuracy
If you outsource to the right company, you still have the option of regularly interacting with your coders and billers, providing them clarification and adhering to the standards which you are used to complying with. This not only boosts their efficiency but also gives them a benchmark in which your practice can be measured. It's also necessary that your team get the right software in order to be able to do their jobs right.
Tracking multiple patients across consultations
If you're have a lot of patients, then tracking them all can be a tedious affair. It's necessary to be able to consolidate them all at once and simply be able to browse through them if these have been arranged according to your outsourcing specialist. Outsourcing is often a better fit if in your clinical practice, the number of consultations you have already exceeds your ability to arrange them all together and to facilitate these complex tasks.
Managing coded information
If there's a lot on your plate already and you have your own set of records, then you can hire these specialists for data management and consolidation, it makes absolute sense if there's a lot to unpack and you simply don't have time to personally oversee your cloud based medical practice management system.  It's easier if you find an outsourcing company whose processes and specialists fit with your own clinical practice.
Patient confidentiality
Patient confidentiality and information security is an absolutely crucial aspect of medical billing. If you want to do these in house, it's something you can oversee personally but outsourcing is often better fit if you want high tech equipment and a more standardized means of overseeing these procedures to avoid any slip ups in security. Outsourcing significantly reduces the risk especially if your partner can provide the encryption and data security measures which serve your operations.
Where can you outsource Medical Billing?
Choosing a remote staffing partner isn't something you do on a whim. Offshoring some of your home healthcare and telehealth operations is something that must be taken into consideration. The global medical billing outsourcing market is filled with multiple companies all using different methods.
Fortunately, the Philippines is rich with medical professionals and people eager to work as remote staff members of Western clients. They are given the Computers, Equipment and Internet connection and you can call them Face to Face for regular sessions to ensure you are managing them the same way as in house medical billing staff.
At iSuporta, you will be working with a partner who pays their employees right, they receive Tech Support and On Site Supervision. They are 100% accountable and we adhere to your KPI's.
Your operations, your way
At iSuporta, we don't just put your remote employees in a box, we allow you to set the tone, the parameters and the KPI's for your Home Healthcare practice. You decide what aspects you want to offload to your outsourced remote team and we implement them to your liking. We also offer 100% Full cost transparency.
In home healthcare and telemedicine, multiple players renders medical billing an intricate part of the whole affair. You can choose the right specialist, make sure they adhere to your policies and only pay as your staff goes live.  Submit your claims faster and reduce payer denials through offloading those tasks.
Working remotely is the new normal. You can do remote medical staffing the right way through partnering with us and making sure your operations are conducted properly.
Are you ready to hire your medical billing team? Drop us a line and get started.