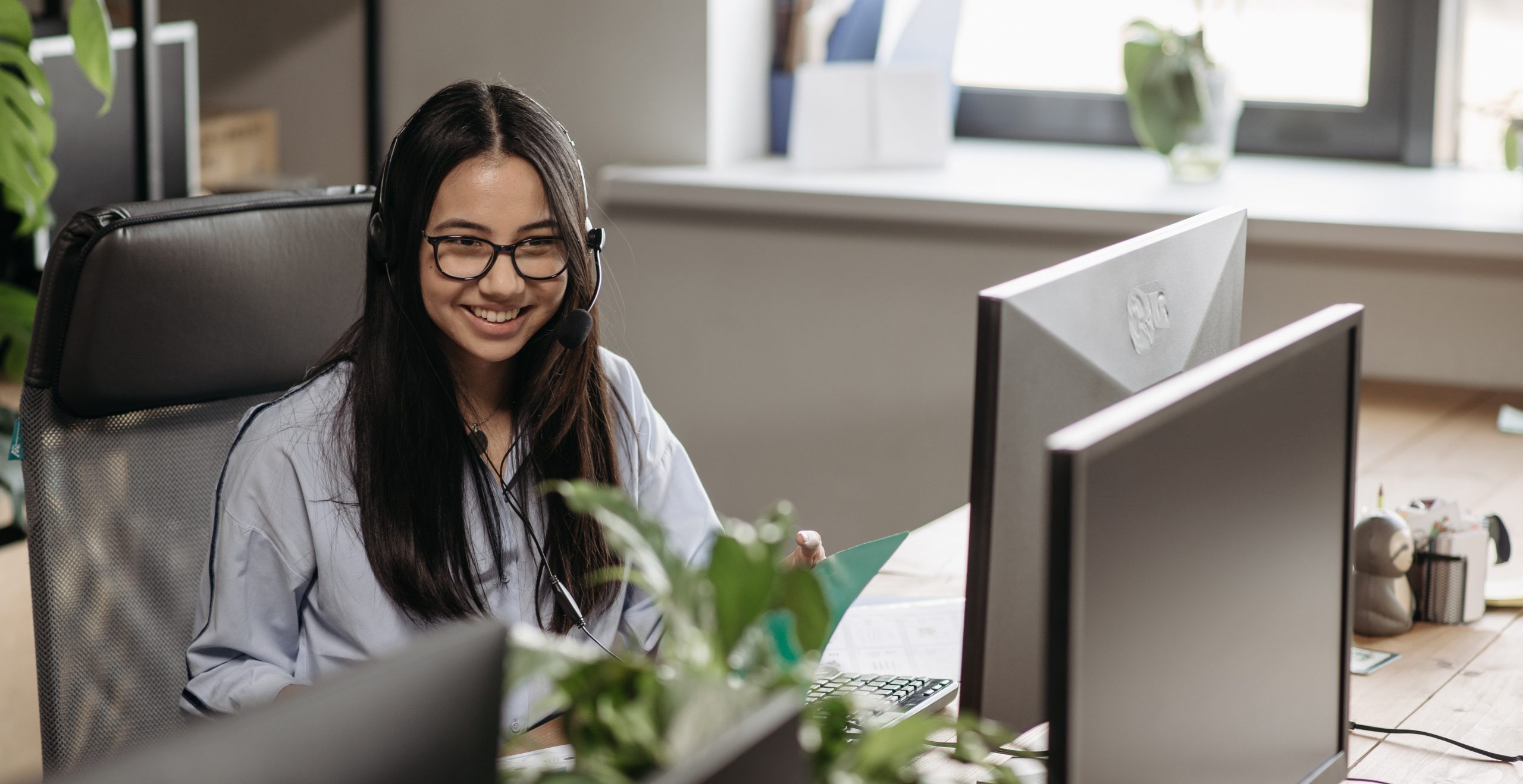 What are the steps on Onboarding Remote Employees?
When a remote employee starts at a company, there are various steps that must be taken.
First, there's the recruitment process. If you're planning to outsource remote staff, you need to find a company who is going to give you creative control in the recruitment process. You must have a fundamental concept of what kinds of routines you want to outsource so getting to the specialists who can actually perform is fast and convenient.
This includes some of the following steps:
Creating a shortlist of the remote employee candidates you need.
What are their specialties? Is there a software or operating system they need to be savvy with? Is it important that they also have prior customer service or sales experience? You can narrow down the traits you want by simply asking these questions and if you find the right fits, then have them included in your shortlist of candidates.
Interview your outsource staff.
The right outsourcing company will allow you to conduct interviews yourself.
It's okay if you want to hire an offshore team and farm out your tasks without having to ask questions, but if you want to be hands on with your operations, then asking them the right questions and getting to know them through your Zoom calls or Skype calls can greatly enhance the chances of hiring the right people.
Interviews can also be done by your outsourcing company's HR because we can very well take care of that here in iSuporta.
Your employees go live.
Setting up their work station is something we do. You no longer have to worry about it. What you need to do however, is tell us what kind of software and hardware you're looking for. Is there a specific operating system you need to conduct your operations. A great remote staffing partner will comply with just about any of your needs and making sure they have the desk space and office space is sure to give your operations an impeccable quality and pace.
What's the difference between a virtual and a physical workplace?
The major difference between a remote employee and a regular employee is that the remote employee doesn't have to meet you in person. While a remote employee can be working full-time, we may be talking about an employee who is working from home for you in the States, or an employee who is an outsource staff located in the Philippines.
The important thing to remember is that although your employees will be working from home, they are not the same as a traditional employee.
In a traditional workplace, employees will be met in person, and they will have a physical place of work. In a remote workplace, employees can be managed through scrum calls, weekly virtual meetings and online chats or using collaboration tools like Asana and Trello. Remote Employee Benefits There are several benefits to hiring remote employees.
iSuporta is not freelance nor are we a traditional call center.
iSuporta is Managed Operations, the Next Gen in Outsourcing.
This means, you get the full benefits of a call center, while retaining the same creative control you get as if you're managing your staff locally.
Outsourcing remote staff helps you Save Money.
Remote employees are much cheaper than their physical counterparts. For example, in the United States, you may have to shell out $30 or more if you want a specialized function such as accounting and bookkeeping, plus you'll have to spend on overhead expenses such as office rent, equipment, software, and more.
On the other hand, you can hire a remote accountant in the Philippines who will do the same work for a third of the costs Remote employees are a huge expense saver, and they can help you to boost your profit margins.
Managed Operations Remote Staff give you Speed
You no longer have to train them yourself! Since we have results coaches on the ground, we can assist you in managing your staff so their learning curve is short. You can also oversee them yourself and with the guidance of iSuporta Managed Operations, you get to decide what aspects of the task you manage and those which we can help you manage.
Outsourcing remote staff allows you more free time
Since hiring remote staff gives you more freedom, you can have more time to relax, more time to spend with family! And not only that, you can now focus on your core tasks – which is finding new clients and finding new ways to present your business to your stakeholders.
Remote employees in the Philippines are highly paid
Since the Philippines has a low cost of living, your outsource staff from here are highly paid and highly motivated individuals. They can go beyond what is expected and fulfill your quotas. Your low wage is our high wage. Think about this, at a starting price of just $10 per hour you can already get an employee who is a college graduate, can speak American English and is highly trained with the skill sets you need and they embrace Western culture because they are exposed to a lot of things whether American, Australian or British.
Remote employees can easily be managed at the click of a mouse.
If you hire the right outsourcing partner, it's likely that you're going to find that remote staff are easy to manage at the click of a mouse. All of them can be overseen through your Zoom calls and chats and if you no longer have to worry about compensation and benefits.
iSuporta is a PEZA accredited facility and we comply with local labor laws and statutes of the Philippines. If you want to give your employees bonuses? No problem, we will also show you a liquidation of your paystubs to ensure that your staff are getting paid.
We offer full cost transparency so you'll only be getting employees who are paid on time and are passionate about work.
Remote staff in the Philippines are college graduates
Okay to be sure, I'm not saying you should only hire college graduates. But you won't be getting teenagers or bums pretending to be someone else like you would in freelance! If you want, you can pool from some of the best college graduates to ensure that they are getting the job done!
For virtual assistants, you can settle for high school graduates and it's just fine. But if you prefer highly trained individuals, with baccalaureate's degrees or MA's and MBA's, ,we can very well pool them for you.
Communication is easy and fast in remote staffing
You can communicate easily from anywhere with remote staff! Since you're already going remote, you can be on a beach in Mali or in your office and as long as you've got Internet, you can reach your outsource staff on their shifts and make adjustments to your workflow. This has got to be the ultimate perk
Remote employees are versatile
Remote employees are versatile and can handle multiple tasks. As an example, if you hire a virtual assistant, you won't be limited to an outsource employee who is only good at menial tasks, you can ask this person to perform other functions like social media management, customer service and even telemarketing! This is one of the perks of finding the right staffing partner. The right company will empower you to make choices and to widen your options.
Remote employees are available 24/7!
This is a classic and probably the most superb advantage of remote staffing. If you are in the West and you would like your staff attending to your customer service or sales while you're sleeping, then you can take full advantage of Outsourcing to the Philippines.
We also have highly trained workers willing to work on the night shift if you want inbound call center agents who can take calls while it's day time in your area. It does not matter, having a remote team can allow you to virtually operate 24/7 ensuring no lags in customer support and increasing your sales funnel!
Remote employees are a fully fledged team.
This is one of the most awesome perks of outsourcing through Managed Operations. You get employees who not only are passionate about their work, but their willing to go to the office and work with a team. This is something you can't manage hands on in hiring freelance.
You can start your own call center agents team in Upwork for instance? But it's not the same as the impeccable, operational workflow you get with a reputable outsourcing company.
Remote employees can be an extension of your in house team!
Insourcing and outsourcing, can go hand in hand with managed operations! If you want to scale without necessarily shooting up overhead expenses, then remote staffing is the key. You can allow your remote staff to collaborate with your in house team and if they start working together, this can mean a robust continuity in operations that you simply can't get through hiring on Upwork or other cheap providers.
If you want your insourcing and outsourcing processes to go together then, managed operations is the key!
At $10 per hour starting price, you can get an employee who is as good as your $30 per hour employee
In job functions such as outsourced accounting and bookkeeping for instance, you can get a CPA who already has the experience in payroll, accounts payable and receivable and even financial analysis for the price range of about $10 – $15 per hour. Outsourced bookkeepers tend to be college graduates here in the Philippines and what would cost you tremendously high at a $30 per hour price in the West, may cost you just 1/3 of the cost you would need to spend in finding a high quality bookkeeper.
As virtual assistants, your employees can work on both long term and short term projects.
This is the beauty of hiring virtual assistants through managed outsourcing. You get the chance to hire people who can work on not just one, but two or three or more of your projects!
Getting them to work on multiple tiers of your operation can give you a leverage you can't just get by hiring an in house worker and having to pay for their office space and overhead costs. It is a wonderful idea to find a virtual assistant then who is able of handing the specifics of the tasks you want to get done.
Remote employees can be a combination of job responsibilities
You can hire an outsourced bookkeeper and a customer service agent, or you can hire, 3 – 5 virtual assistance to work on finance, or you can hire a sales and social media marketing agent in any package you like. Have an a la carte remote employee or you can hire a team and tell us the job functions you want them to perform.
Use your remote staff to increase your services and therefore increase your income and revenue
Outsourcing allows you to offer more services to customers.
If you want to increase the number of services you offer, that is very possible with remote staffing. Since outsourcing allows you to increase your sales funnel because of the number of products and services you can put out, or through simply allowing your inbound calls to be taken by your remote team, then, you can increase your service offerings and hence increase your revenues.
Remote employees can learn fast because you can let them learn on their own.
You don't have time to train them? That's fine! We can hire, fast, quick thinking remote employees to learn your workflows, software and platforms for you. Just give us the materials and brief our results coaches or management on the specifics of each specialized tool and we can figure it out and immediately deploy these materials so they can be put to good use in your company.
You can hire multiple shifts.
If you want certain employees to attend to your day shift or night shift clients with continuity, you can hire multiple shifts or multiple employees who have different days off. This is you taking full advantage of Managed Operations. If you are able to set up your global team in this way, this is just as good as it gets and as close as it gets to field staffing locally. Simply tell us the arrangements you want and we will apprise our staff of the changes you want.
You don't need to hire an office space, we provide the office space and equipment
We have 24/7 backup power and Internet. This allows you to have a remote team that is working fully within your control while we take care of the tech support and other admin needs. You get an office and you get the employees. You may contact us if you want to know more about our packages.
You can use your remote employees for sales and telemarketing.
Not that good at lead sourcing or telemarketing? It's fine! You can allow your remote team to perform most of your sales functions for you. And if you want certain leads to be compiled and consolidated for you, we can help you with your data entry. We can even help you with projections and analysis and customer behavior if you hire an outsourced digital marketing team.
All you have to do is give us an idea of how you want to package your brand, and we take the ball from there and take it as far as you want us to go.
You can increase your sales through automation and AI
If you want to fully take advantage of remote staffing, then you can integrate some automation and AI solutions to increase the productivity of your employees. Working with AI technology such as IVR as a fail-safe.
There is no substitute for human interaction in customer support, but using the tools of AI such as chatbots and setting your metrics can increase your sales funnel as long as you make sure that your customers are placed first.
 You can use a remote team instead of spending a lot of money on office rentals.
You want to hire a team of 10 outsourced staff working for you with various job functions and specialties? That's great! If you want to hire this extensively, that is a lot of money saved and put to good use on what would have been spent on overhead expenses.
Training and development is something we can take care of. You just give us the primers and materials and we can manage them when you're not around.
You can also choose to manage them hands on if you want to oversee all aspects of your operations.
You can use your remote employees to conduct market research
If you're too tired to narrow down your market and want further research? You can use your virtual assistants to do market research! Having your remote employees scout possible competitors, properties and clients and load them all online for you to use later on is a great time saver. And when it's time to be face to face with clients, you'll be prepared and we just do the leg work for you.
Appointment setters and email management
Use your remote staff as appointment setters and email management specialists! No longer do you have to worry about attending to every single email which comes in. If there are viable leads, you can train your virtual assistants to spot those leads so that they can hand them over to you and integrate them into your sales funnels.
Outsource web designers and web developers
Want a custom website to sell your products? You can hire web designers or web developers to take care of your site! You can hire web developers who can familiarize whatever platform you need whether that's Jquery or Manticore, we find the right web devs to ensure your site runs with the functionality that you need.
Hire social media marketers who can also serve as your content marketers
You can hire social media marketers who can also serve as your content creators! They can attend to customer service tasks, ad campaigns or work on chat support, having a paid social strategist helps you understand behavior analytics.
Also are more likely to know which customers want to buy versus those who are useless leads. Social media marketing and management can be a huge part of your brand and can engage your customers thoroughly.
These are just some of the tasks you can give to your remote staff. It's a great idea to start hiring if you think it's time to grow your business and start scaling.
iSuporta is the Next Gen in Remote Staffing
Managed Operations is not just call center outsourcing. It is the next gen in remote staffing because of our customizable packages and our ability to give you the most ideal arrangements depending on your needs. We can walk you through your project management goals and we provide top notch employees who are passionate about the job!
Full Cost Transparency
You get what you pay for. iSuporta offers you a full outline of your expenses and you can be sure your staff are getting paid and enjoying their benefits since we take care of them through our own HR and compensation specialists. Gain full control of your operations and start hiring!