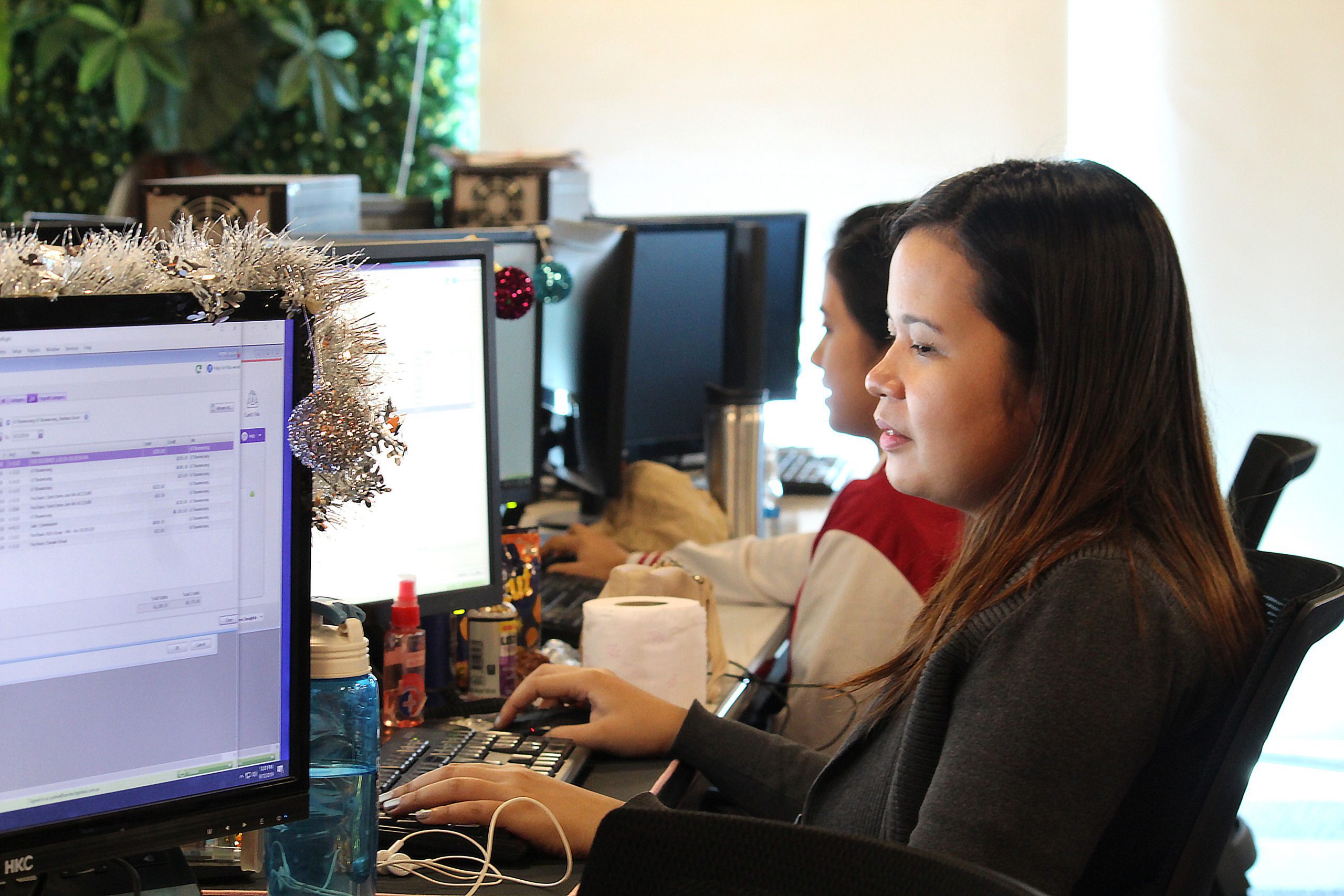 Hire a Virtual Assistant
Delegating certain tasks if they no longer are part of your core functions is a skill learned by many successful leaders, business, politics, or even in the home. A Virtual Assistant is the equivalent of a soldier or a great tool to help get things done.
Sometimes in business, items just need to get finished, and not left flapping in the wind.
Send these tasks to a Virtual Assistant.
This certainly applies to different fields including real estate, digital marketing, research, and eCommerce platforms.
While you yourself are the only person who actually knows how your operations should be run, there's no reason for you not to outsource certain tasks in order to optimize your functions as an entrepreneur.
Here is a list of things you can do by Hiring a Virtual Assistant.
These are their core competencies, focus on yours.
Virtual Assistants can serve as your Appointment Setters
If you're already getting some traction in your business, you may need someone to look and check what emails and messages you are getting.
Your virtual assistant then can function as an appointment setter and help you with lead generation or connecting with potential prospects.
Accounts and Data Entry
Data Entry is a crucial aspect of any business.
There are loads of information, accounts, people, and transactions that need to be overseen.
If you want to be on the front end of sales and marketing, it's time to offload some of these tasks with VAs who also have a superb level of organizational skills.
Cold Calling and Inbound Calls
Appointment Setting is crucial to the job of a V.A. Sometimes you can't make all the phone calls yourself.
But if you hire your V.A. team through an outsourcing company then this is how you can train them to know the nature of your business and in a way, they can be decision-makers in your day-to-day activities.
They improve efficiency as they connect with leads and also screen them.
Content Writing
It is also a wise business practice to be involved in social media marketing and to hire virtual assistants who are skilled in advertising your content online.
There are cost savings to setting them up as your personal assistants yes, but if you can train them to go beyond that while actually excelling at what they do, then that goes a long way into improving your bottom line.
Ask them to encode your MLS Listings for Real Estate
If you want to sell homes and do so efficiently, it's imperative that they are able to not only perform encoding tasks but also differentiate between the properties that are useful or not.
This helps you qualify your leads and makes it more likely for you to close a deal.
Telling them to check Listings
If you are a Real Estate marketer obviously you do need to check the data and the listings yourself.
You qualify them.
But your V.A. makes your job easier because they would have already organized it to make sure that you only connect with those people who are workable as well.
Do Virtual Work
You don't have to stick with a one size fits all approach in outsourcing your virtual assistants, you can integrate them into your entire team, your Digital Marketing Specialists, your IT, and your Sales Team.
You can use collaborative tools like Trello or Google Docs so that you can perform your tasks Live.
Cloud computing is the way to go and you get to use it in the way that you intend to.
Content Marketing
Content marketing is vital. Copy Writing, Graphic Design, and even Telesales is fundamental.
So if there are a bunch of people who might serve as good leads.
Or perhaps other companies you might think of as business partners, then allowing your VA's to sift through these and even help you market these across the Web, and across your Network, then it makes sense that everything will come into place.
They can work remotely while you close a deal
If you're gonna go on a business trip while closing some deals, the best thing you can do is have them continue to do tasks of Lead Generation or Customer Retention.
They can look at the contacts who have served as viable customers.
If you're in the process of closing a sale, while they continually oversee the sales and the accounts that are already coming in, that ensures your transactions are fully integrated and help your bottom line in the long run.
Chat Support
Of course, it's best if you hire a fully-fledged Customer Support team.
But if you have a social media page that needs attendance, then your V.A. can absolutely function well as a person who attends to queries and entertains any questions.
Chat support is a relatively simple task for small businesses and of course, your VA can serve you through interfacing with some of your initial customers.
An excellent virtual assistant necessarily has the skills of good customer service as well.
Where can you Hire Virtual Assistants?
A Company that Allows you to Reduce Costs
The Philippines is absolutely fantastic in that the cost of living is lower than over there in the West.
Also, we pay our Employees TWICE MORE than local employers do in our Peza Accredited Outsourcing company.
This isn't just a sweatshop call center though, this is a remote staffing firm that also focuses on employee satisfaction and career growth.
A Company with Top-Notch IT and Infrastructure
Don't hire freelancers! iSuporta is a Remote Managed Services company.
You lay out the tasks and the job while we simply provide the Office Space.
Fully Equipped with backup power and internet and qualified staff members to help you operate.
Your Virtual Assistants come in and you pay only as you go live.
Cost Transparency and Integrated HR and Admin
There are no hidden costs.
This makes your investments predictable and under your FULL CONTROL.
This ensures that you don't have to spike your overhead costs for no good reason.
You appoint your remote team and we function as your Office for Hire.
We have an HR Team that also complies with all these requirements in conjunction with Philippine Labor Laws.
This takes a lot off your plate and you can take full advantage of your outsourced Virtual Assistants team to ensure your operations are in top shape.
Ready to build your remote team of virtual assistants?
Best Use Cases for quality data sets 
We focus on high level of accuracy, with internal training programs, and knowledge share, to make your Artificial intelligence (AI), Machine Learning (ML), and Natural Language Processing (NLP) project a success.