In the age of the coronavirus, hundreds of Tech Companies are wanting to fill the niche because of how our lives have gone from bustling and city hustling to being fully quarantined in our homes.
The industries that require the bulk of services are essential industries such as foods, food supply, production and pharmacies.
Since the majority of the people are cocooning, then it makes sense that these companies are also gonna follow the trend of allowing people to stay at home, safe from Covid-19 while at the same time being able to carry out their day to day lives if quarantine has become the new normal.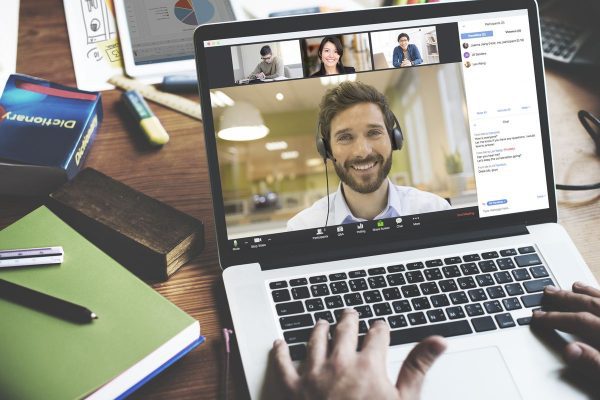 Microsoft, Appiro, Facebook, Google, all of these companies among other giants are those who can take advantage of the global trend of social distancing. But with that advantage hopefully comes an easier lifestyle for us.
Inevitably, there will be a number of jobs that are going to be required if the world reels from Covid-19 and goes increasingly digital. Here are some of the niches that Tech Co's can fill:
IT/Helpdesk Support
If a company is experiencing lag times because of the excessive use of the Net of people around the States and other countries in the West, IT support is obviously a niche that needs filling. Remote IT support in particular can be very useful especially for offices and establishments that require automation. If movement in a certain city is limited, then performing tasks remotely becomes absolutely critical.
Mobile Apps Developer
Since people will increasingly go mobile, the world needs programmers and developers to help accommodate the need for people to connect and collaborate digitally.
It's easy to see how the coronavirus is forcing people to use all online tools available to make sure they stay connected with their bosses and colleagues and also with their family.
Remote HR and Accounting
In this age where people are being sent to Work from Home to avoid the pandemic and to comply with the regulations of centers for disease control CDC, then there is all the more need to perform remote management of your online teams. ax9689axsawtg99
HR's must attend to their administrative functions and only go out of the house to ensure that everything the Employers and Employees need are up and up.
Accounting is just as crucial especially if you want your Payroll to keep functioning and the inflow and outflow of company funds is absolutely necessary. But there's no reason this cannot be performed digitally.
If you have the right IT and support staff for it, your Accounting needs, such as HR and other essential functions can still operate in the usual manner.
Here are some Key Considerations to Going Remote
Communication
This is the most important factor. Find a way for you and your employees to still be able to interact with each other. So find a way for you to stay in touch all the time no matter what. Some of your staff members can work offline, sure enough. If they're doing app QA, and they don't need to be constantly heckled on Skype, that's fine, but have a way of communicating that easily establishes what you're looking for. Work from home arrangements can be monitored simply through a phone call or an SMS.
Choose which Staff to go Remote
Sometimes, let's face it, you're not going to be able to retain every single staff member you have. If you have janitors and cooks on the pantry, maybe some of them need to be put on hold until Covid-19 wanes, but if you can find a way to keep them on the payroll. Establish a skeletal office at home with few staff members with you and others remote? Then that is an even more amenable arrangement.
All Remote
This speaks to occasions where you may have chosen remote staffing anyway with or without the coronavirus. Remote teams ideally function when all of them are remote and not one or another is office based. Some people prefer to work on an office because they get more done, while others prefer the privacy of their own homes.
In order to avoid leaving some employees feeling out of place, if it is possible then you need to make a decision to go all remote, or not at all.
Skype Calls
You can use Skype, Zoom, or Loom or again, even your cell phone to communicate with your Employees. Hell, use FaceTime if that's a standard way of chatting. However, the key here is to make sure you give them what they need in terms of updates. And you, in turn can check in on them whenever you have any specific needs that need attending to.
Time Doctor
You can use Time Doctor if you should really track the little things they do and you want screenshots of their work. This is important especially for tasks that require absolute focus. You may want to do this for Live Chats or Customer Support to ensure that they are interfacing with your K-base articles at all times and are navigating your eCommerce websites properly.
Asana
You can use job boards and collaborative tools like Asana, Trello or Monday.com. It's vital that you come up with a way to represent your tasks visually so that you and your employees can interface on the cloud in real time. Use whatever works best. The bottom line is, you get to see what your employees are working on and you can decide who gets assigned what while you are working from home to comply with centers for disease control CDC regulations.
Improvise and Think about a Future Strategy
It's likely that SARS-Cov2 won't wane any time soon. The best we can hope for is that Covid-19 is going to become a mild annoyance as the pandemic loses its potency.
While we wait for herd immunity, it's important to think about future strategies for monitoring your KPI'S and ensuring that your operations can continue running in and out of Covid-19's spread.
You don't have to quit, but at the same time be prepared to compromise some of your operational methods.
What you cannot compromise though is Customer Service and the Quality Assurance you give them.
With the Wuhan virus circulating, you can only do so much, but with the right planning and strategizing, things can improve, your Employees and Customers are counting on you.
Ask Questions. We'd like to know what you think about remote staffing as a practice in general.
Also,  if you want a great checklist for your company,   that's FREE..   just download a version here, and signup for our mailer with up to date info