Shopify SEO – how can you increase sales?
Do you have a great idea for an online business but sometimes you just can't get the right amount of clicks? If you're operating an eCommerce or Shopify store and you haven't gotten any traction yet, then perhaps it's time to adjust your overall SEO strategy.
SEO means search engine optimization. In other words, it's how you rank on Google or other search engines and the ideal here is to get yourself to being number one. These days so many people are on social media but it's important to maintain a presence throughout the entire web.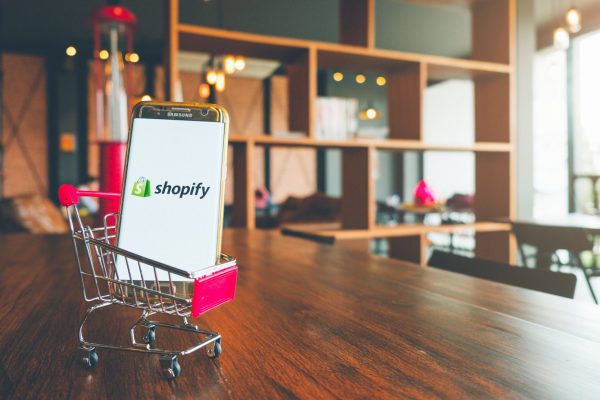 This can cover all social networks and sites eventually and landing a spot on Google is advantageous if people are looking for the types of products and services you are selling.
There are many ways that you can start ranking on SEO but it's important to understand that landing on Google is just one of the significant strategies you're going to need to attract more audiences.
Here are some of the characteristics you want from SEO specialists.
Here are some tips to make sure that you have a good foundation for Shopify SEO.
Know your brand and target your audience.
You ought to first know what your brand is about and target the right people. You can research some of the latest keywords through an online tool such as SEM rush to make sure that you're targeting the right people. What's hot on the market today?
And furthermore, you must be able to balance everything out in the way you create content.
Create regular content and blogs
SEO by its definition requires you to create a highly dynamic website that does contain changes on a regular basis. If you want your website to be active, then it's important that you are using it and people are actually using it. If there's no activity on the website, then Google can't recognize it as a viable website.
Create calls to action.
Calls to action are extremely important. Consider every page you make as a landing page. If there are no calls to action, then your audiences won't be enticed to make a purchase. Putting a call to action and putting the right buttons and forms are essential to ensuring that your website will get a proper audience as well.
If you can do all this on your own, then that's great. But what does matter is you're able to budget your time and make sure everything you do counts and is reaching the right people.Here are some of the other things you can do to take advantage of your use of Shopify.
Customize shopify apps.
You can hire a web developer if you want to customize the apps. The more people are able to interact with the website through your offerings, then they're more likely to come back and recommend the products you sell to other people. Making sure that your site is mobile friendly and easy to follow are some of the key secrets of making sure you get audience retention.
Social media coordination for Shopify and your eCommerce website
You want to make sure you're riding the wave off of all the latest trends on social media without seeming condescending. Another way to make sure your social media strategies are intact are through creating new trends yourself and thinking about engaging people.
Social media posts can often start with a question and as people engage and reply on your posts you can then lead them to your Shopify store or any of the products you are offering.
Use Google Analytics to monitor SEO.
Make sure you are checking your site's performance through Google analytics. Checking to see if it ranks is something you must do on a regular basis. If you can't, then that's why you can outsource an SEO team to make sure that they can check your rankings and also make some suggestions as time goes by.
Optimize your product descriptions
Sometimes, SEO doesn't have to be anything really fancy. It's a matter of typing in the right product descriptions so that when people search for an item, they're most likely to stumble upon the things they're looking for. Make sure to include the make and model of the product and categorize it properly. Categorizing your website is essential to making sure that people will definitely give it a look when they need to.
Shopify page titles – create accurate and enticing titles.
Make sure the page titles on your site are accurate. Don't use clickbait. Make sure that what you see is what you get. Your audiences need to be able to click on an item and be assured is what they're getting. If your page title corresponds to the products or services you are selling, Google can easily locate it as well and help your potential audiences reach you properly.
Payment gateways
Make sure the payment gateways are functioning. You can test these if you're using a third party application like Paypal. Otherwise if you want to construct your own gateways tell your web developers what you would like to get done. That way, they can understand the flow of how you're going to secure a purchase once it is done.
Use Google search console
It's important to use all the tools Google can offer. This allows you to check impressions and what particular keywords are bringing in traffic. It's vital that you understand how to integrate this into your content marketing and you'll be able to make some of the necessary changes. If you hire an SEO specialist, they will be the ones to examine what possible strategies are going to work in the long term.
If you want to outsource these tasks, then it's important to find a company who can support you through and through. If you can handle this workflow yourself, then best do it on your own. You can take advantage of an entire digital marketing team though if you've already cut enough sales and you want to gain more traction.
If you want to get started on outsourcing your shopify SEO needs, then drop us a line and tell us how we can help.