So, the coronavirus has got you and your business affected literally from top to bottom. Do you need to let some people go?
Or is it possible for you to send some of your staff Home while monitoring them using Remote Staffing Tools?
All of those are well and good, but if you need to deliver something to your clients, then you're going to have to tell them the truth and make do with whatever resources you have right now.
You need to tell your clients the truth especially if you experience some down time as you send your staff to Work from Home. It only makes sense to comply with the centers for disease control instructions and avoid endangering your staff.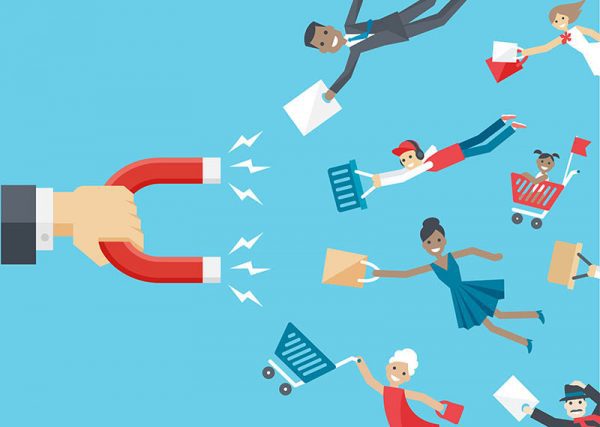 With that in mind, here are a few tips for retaining customers.
Keep in Touch
You want to constantly communicate with them and still enable your customer service staff members to attend to requests, process orders and maybe even attend to tickets and complaints. This is important because if your operations is something that must run in Covid-19, it's paramount that you still are communicating in a regular basis with your clients, shareholders and your regular customers.
Offer them incentives
If your customer service lines must experience some down times for awhile because you and IT are going to take care of them as they transition to remote work, then make sure that they are engaged through keeping them in the loop. If you offer them an online subscription to using an app, then offer them free services for the following month.
Do anything you can to make sure that they are going to be engaged.
Personalize customer service
If your agents can't be on the phone for the duration of their switch to remote staffing, then take phone calls yourself. If you haven't been hands on in packing the items and deliveries, now is the time to become more hands on.
Offer them solutions
If they can't get their packages delivered on time, offer them solutions. There's no reason you can't use social media to keep them informed of your daily activities. Set a timeline when your customer support lines are going to reopen. It's vital to be specific in terms of offering them the solutions that they need.
Do you need to shut down an entire department for a month? Let them know, but provide them an alternative line they can call if ever they want to raise other concerns.
Talk with your shareholders
If some of your shareholders currently have personal acquaintances with a specific account, then rely on them to keep those customers coming. Sometimes, all you have to do is find an ambassador for your brand to speak up on your behalf so that things are going to start flowing again.
Having someone, even you speak with your clients directly to inform them of any adjustments is crucial.
Restructure your company
If you've had to let some people go or some of your workers are resigning because they need to return to their home towns, then restructure your workflow. Obviously this means a whole lot more on everyone's plates but for those employees you can afford to retain, let them be aware of your restructuring.
Logistics
Logistics, for some industries is needed now, more than ever. If they have additional requests or changes to the pipeline, then personally take note of those. If you have a Data Entry specialist or several Key Accounts Customer Support personnel, then keep them in the loop so they would know about the different changes that require some implementation.
Account for all your staff
Make sure that as you send your staff home, account for all of them and their equipment. Meet them beforehand and tell them to still continue taking calls and doing their admin tasks as you ease them into working from home. While the coronavirus is still circulating, you too need to be active and proactive in ensuring that they have all the equipment they need.
Tell your Outbound Sales Team to Work Harder
If your company needs to let go of some accounts, then you may need to let your Telesales people work harder than ever before.
If one niche closes, then you can open the door to other companies who may need you and in turn are serving others in this time of the coronavirus.
If not, you can simply tell your Telesales team to implement Customer Win-Back strategies to provide your client the assurance they need that despite the Covid-19 pandemic, you are willing to give them their needs.
Keep Customer Support Lines Open
It is obviously critical that you must have some way of communicating to existing clients and returning customers on your site. Keep them open. If you have to attend to these calls yourself, then do so. You and some of your partners need to take this seriously.
Support your Remote Staff
Obviously, you need to support your remote staff members as they work from home. There are ways that you can keep them accountable and ensure they are doing what they say they're doing. But most of all, have regular meetings with your employees.
This helps your organization come up with the means to retain customers and keep them engaged. And most of all, strengthen your digital marketing strategy during these periods of quarantine to ensure your online strategies aren't compromised and you are still reaching the people you need to reach.