Top 20 BPO Companies in the Philippines in 2022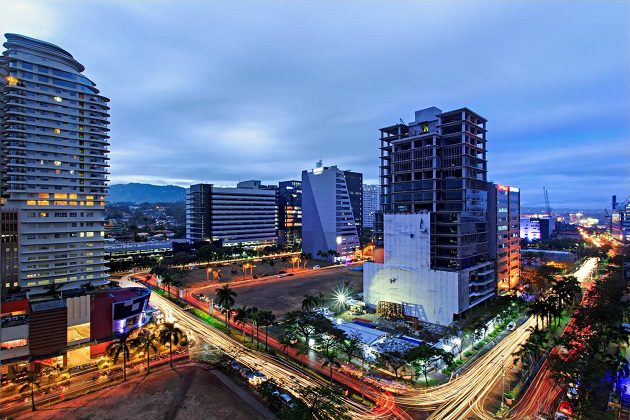 Outsourcing does not have to be tedious if you know what you're looking for.
Business Process Outsourcing (BPO) has come to be defined as the art of offshoring or farming out certain aspects of operations of Western companies to outsourcing locations such as the Philippines.
While BPO's are not a production sector per se, the low cost of living in the Philippines and outsourcing's abilities to help Filipinos earn more nevertheless stimulates all other sectors in the Philippine economy as well.
Business Process Outsourcing in particular is something that can't be put into boxes or black and white categories.
Call center outsourcing, inbound, outbound and telesales are another facet of the BPO industry and in fact the most common to associate with business process outsourcing. Over time though and over the course of nearly 30 years, the Philippines has produced a lot of top BPO companies and in fact, outsourcing to the Philippines comes with great benefits and has evolved.
If you find the right staffing partner, you will understand that you can customize your operations.
And in some cases, you can retain FULL OPERATIONAL CONTROL.
If you're happy with offshoring some of your routines though without worrying about micromanaging or managing the details, then here are some of the top performers in the Philippines BPO industry.
Business process outsourcing (BPO's) started in 1992 and since then, particularly in the mid-2000s, it has grown to encompass most of the modern workforce and private sector.
MANAGED OPERATIONS (M.O.) is the new Outsourcing model. It contains the best of both worlds in Outsourcing and Incorporating, but we'll get to that later.
The Top 20 BPO Companies in the Philippines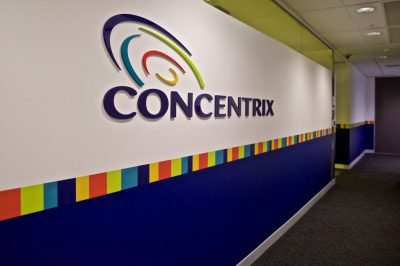 Concentrix started in 2006 and it started at a time when call center services outsourcing was at a boom.
In fact, many BPO's tend to moonlight in colleges such as Universities in Cebu to entice students into either working part-time or quitting school and working full time!
While we normally don't advocate people cutting classes to go to work, that goes to show how competent the pool is in Philippine Outsourced Staffing and even those with limited education are called upon by the best companies.
Accenture prides itself on consultation and technology.
In fact, its screening and vetting process is so rigid along with its KPI's that some employees find it tough to work here.
For clients though, this means that when there is a project-based account, they're likely to get high-quality work because of the rigidity of their routines.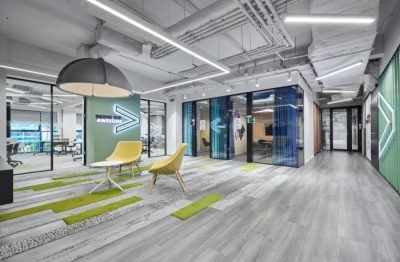 Cloudstaff focuses on remote staffing at its best.
It prides itself in employee monitoring and custom-tailored solutions for technology companies and in-depth reporting of progress.
This is something all outsourcing companies should aspire to have because transparency is something that many call centers have not in many years and it's a good thing to brush up on authenticity and legitimate reporting when it comes to helping outsource clients.
Infinit-O is a company that prides itself in individual solutions per client. And this is something that's great!
We advocate this style of managed operations because it allows clients to customize their needs than having to conform to pre-built KPIs in call center services.
Infinit-O is one of the companies that offer end-to-end solutions and that is something highly commendable in outsourcing.
HireSmart helps offshore clients find the right staff they need for certain niches such as customer service, sales, or marketing.
In this way, it illustrates how outsourcing can allow clients to simply state their needs while the BPO firm, in this case, HireSmart, does all the legwork of pooling and recruiting staff.
And this is something we, at iSuporta pride ourselves in doing as well.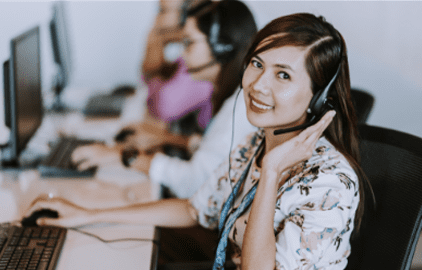 iSuporta prides itself as the Next Gen in Outsourcing.
Managed Operations (MO) allows you to choose the best aspects of outsourcing and incorporating, with lesser risks and higher chances of returns through finding the right staff.
We provide IT, tech support, and the ability to make changes to your operations as you see fit.
Furthermore, we are the only Outsourcing Company that provides Full Cost Transparency.
You know what you're going to get before you get started.
Helpware is a company that offers customer care and a host of other versatile back-office needs and IT outsourcing to over a dozen clients.
Recruitment is done through a customized level and they adhere to the six sigma methodology.
This ensures actionable solutions and the ability to hire staff who are made to perform the routines you want them to.
Remote CoWorker offers a host of other staffing prices and solutions for any business owner.
If you want to hire virtual staff but are unsure of your budget, you may try the positions they offer at Remote CoWorker.
But remember, it's good to pay your staff high and ensure they are satisfied. For that is the key to quality output in call center outsourcing.
This BPO offers quality service thanks to the use of AI.
We at iSuporta also use AI sparingly and the great thing about taking advantage of the boom in artificial intelligence is its ability to enhance the user experience while even serving as a benchmark for metrics.
This company started as far back as 1996.
Their experience with CRM's is extensive and it has become among the benchmark in customer service.
Teleperformance has about 20 contact centers in the country.
And its clients range from finance to aviation and back-office tasks for shopping.
These showcase the essence of call center outsourcing and if you want a traditional contact center, then you may as well hire Teleperformance.
Sitel is an example of a true knowledge base outsourcing provider.
It allows users to access languages and customer services and includes niches from travel to health and retail.
User experience is the focus of Sitel and if you're wanting a good CRM and the ability to have technically savvy people, then looking into this BPO might be the appropriate solution.
This contact center offers the usual packages from inbound calls to outbound calls to accounting, tech support, and web development.
This company though operates in more than one location and it also has offices in the US, Guatemala, and India and the Philippines is one of its satellite offices.
Having a company like this may have great integration and they may have a unified set of values.
But customizability of their call center operations is something you may need to contact them for.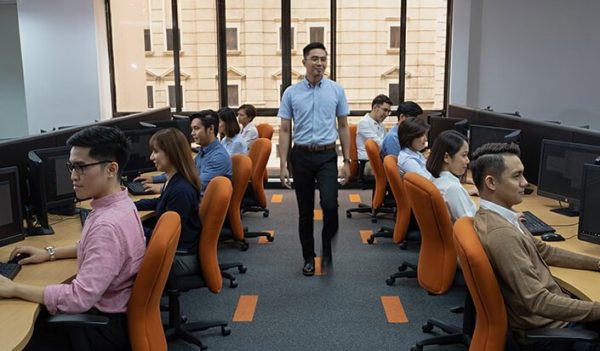 Microsourcing itself also outsources and works with other organizations and provides Philippines staff to augment offshore needs.
It also boasts of finding the right specialists including improving the operational capacities of its clients.
It includes IT, recruitment, and HR functions while they also allow creative control of the operations of clients.
This company boasts of integrating human and computerized assets including leveraging advanced technology to take care of clients.
It includes online marketing and financial services.
Outforce also caters to startups and SME's.
And the thing about contact center outsourcing makes things work faster for business owners who want to get off the ground without having to risk high overhead costs.
Telework is probably good for those who want to expand their services.
They boast of having lower overhead costs which is the benchmark of offshoring to the Philippines.
However, it is you who ought to decide the scale and pace of operations and if you want to see how Telework offers the ability to scale up without spending more necessarily, then you may check their website out.
This is a graphics company that showcases the best efforts in creating 2D and 3D Animation, web graphics, and web content and they pride themselves in their technical and creative finesse.
Ripeconcepts is an example of a company that prioritizes work-life balance and online marketing professionals may start a career here.
Wipro is the Philippine satellite office of an Indian company.
They have a versatile lineup of clients ranging from aerospace to retail.
And if the Philippines is anything to boast about, we can be certain their Filipino counterparts understand American culture and have a superb work ethic.
The company is known to specialize in software and apps development and they have an office in Cebu Business Park as well.
Optum is an outsourcing example of the integration of healthcare and outsourcing and remote health.
Telehealth has become a major industry and with companies like Optum, they might as well be able to reach clients from anywhere who could not consult and ostensibly assist clinicians with finances and tasks such as medical billing.
This company specializes in payment and financial services including supply chain management.
It also boasts about being able to conceptualize programs and streamline solutions using the best of online technology.
Their services include customer service, finance, and IT and they equally cover a huge amount of industries.
This company is known as a global financial services giant and is a very renowned banking company worldwide in the United States.
It typically caters to banking, financial solutions, and commercial banking.
If your needs are as simple as outsourced bookkeeping though, you don't have to hire expensive at JP Morgan & Chase, you can simply click here.
These are just examples of Philippines Outsourcing partners and since the BPO (Business Process Outsourcing) industry has grown, so has the need to customize and ensure that Offshore Call Center operations ups its game and does not lag behind the needs of modern business owners.
What is Managed Operations?
Managed Operations the Cutting Edge model of Philippines Outsourcing which allows clients end-to-end solutions with a customizable platform in conducting their operations just like their managing local staff. We provide the staff while you give us the guidelines and KPI's.
Managed Operations gives you the flexibility of hypothetically hiring a freelance worker, but the tangible output of the most superb Call Center Outsourcing employees and ultimately, lower the risks yet higher the gains as you would if you were incorporating or starting onshore.
Contact us if you have questions or concerns about outsourcing in general.