Outsource Graphic Designers at 70% Off
Outsource your graphic design tasks, get things done, 100% world class digital marketing.
Hire a graphic designers and digital marketers!
Graphic Design Services
Graphic design will always be a part of digital marketing, it is an indispensable aspect of showcasing your brand. You can even do some of the graphics yourself and it's important to be hands on if you want your products or services to conform to what is conceptually right for your customers.
As you grow, you can take some of the tasks off your plate through hiring a graphic design service providing company who can help you with your web sites and other elements that go into the heart of your own brand.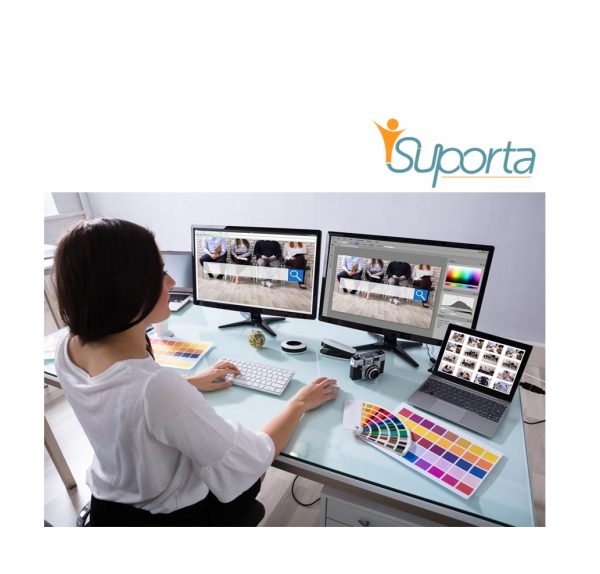 If you are considering taking advantage of some unlimited design services or an app that allows you to create your own designs, then that's good — but if you outsource a graphic designer, you can often take advantage of an entire Digital Marketing package which can take your brand from zero to hero if done properly.
Here are some of the qualities of top notch graphic designers:
Curious
It's vital that you hire someone who is interested in your brand and what you have to offer. You can ask them for a design brief and submit unique studies but you need to appoint an outsource graphic designer who actually takes an interest in your investment in marketing and the other aspects which constitute your products and services. If they care about your target audience, the more they will take great care in facilitating your designs so it fits the right patterns.
Speaks Adobe
An essential part of graphic design services is the remote employee you hire should be able to know Adobe Photoshop, Adobe Illustrator, InDesign, Experience Design and every other suite right off the back. While good Composition skills aren't necessarily indicated by someone who knows all the macros and shortcuts of Adobe, you can certainly come up with a standardized way of operating if the person you hire is already well versed with this specific suite.
Excels with Photography
You ideally want someone who also excels in the skill of photography. If they know the basics of shooting subjects and positioning them, there is a chance that they'll take care about the different ways you portray your brand. Often, you may get your graphic designer to photograph your actors, models and props. This requires them to have a knack with a DSLR or any image capturing device which would then allow them to tweak the images in their respective creative suites.
Composition and storytelling
If your graphic designer isn't just a Photoshop or AI whiz, but actually cares about the basics such as Composition and Framing and storytelling, there is a chance they will be efficient in communicating your message across in a way that is professional but also produces the results you want to include. This applies to your Facebook or Instagram posts, your website and other elements which require the use of those designs as well.
Highly motivated
The only way you're going to get a highly motivated employee is if you don't cut corners and pay them right.  This is why we at iSuporta pride ourselves in facilitating remote staffing pooling from the best of the best in the Philippines while at the same time not sacrificing quality.
If the outsourcing partner you choose to remote staff your graphic designers takes care of their employees, there is a chance they will take their own initiative and even surpass you when it comes to doling out ideas which are essential for getting your products and services to market.
Why iSuporta?
Full Cost Transparency
At iSuporta we offer full cost transparency and we are the only Business Process Outsourcing (BPO) company who allows our clients to take a look at the pricing in full view before you even contact us. This is important because we don't do things cheap. But at the same time we are committed to providing you a better option than incorporation or speculative and unpredictable overhead costs.
Highly motivated Employees
Because of the relatively low cost of living in the Philippines, even in this COVID times, we are able to provide you the highly motivated employees you need. We pay them twice as much than usual in the country. We conform to all Philippine Labor Laws and requirements. Again, iSuporta is not a sweat shop call center. We offer high quality graphic designers and digital marketers.
Full Operational Control
You get to control the nature of your operations. We only provide the graphic designers you want, we do the onboarding, we provide the Equipment and Office Space, but you decide how your workflow is run.
We provide a Team Supervisor to ensure that your tasks are being done and your remote employees are held accountable.
We are experts of In-Office Remote Staffing or Work from Home Remote Staffing, we aren't a freelancing company. Your supervisors, our management will be in the same city or province ready to hold your remote staff accountable to meet your KPI's and metrics. We've got your back.