White Label SEO – Outsource staffing with wholesale digital marketing
There are times when outsourcing can be of tremendous benefit. If you want to be at the top of the game in digital marketing, you need to find ways to offer more services to your clients for a lower price plus scalable options that allows them and you yourself to reach more clients.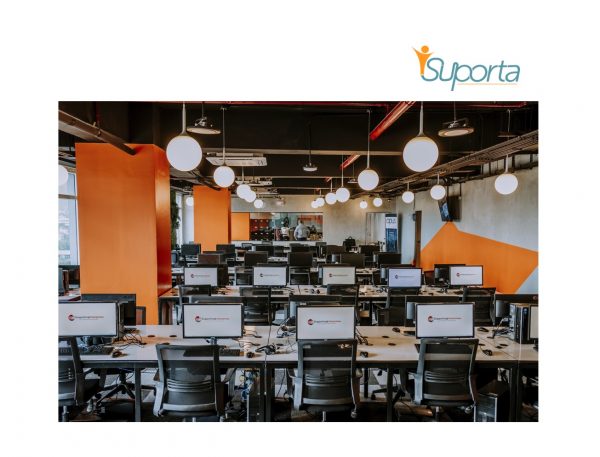 How can you get more clients if your name isn't on the map yet? You can do so with SEO or search engine optimization. If you're reading this, you probably already have a good idea of what SEO is.
White Label SEO includes pre-packaged SEO services and specialties such as link building, content creation, on page optimization, syndication and social media marketing. These tools are essential to keeping you on top, relevant and ensuring you get the right conversions.
You can take advantage of our Outsource Staffing wholesale and resell our services and workflows to specific clients and you can position yourself as a leading digital marketing agency.
Why outsource White Label SEO?
You want to save time and money. You don't want to have to spend on overhead costs and equipment costs without knowing if your business will thrive. Turnkey remote staffing allows you to scale in a realistic way without having to worry about
Digital marketing at its finest
You want a company that espouses the best in the digital marketing world. You don't want an SEO vendor or a low level agency. You need to partner with top of the line remote staff, college graduates and highly trained employees to ensure you don't just get the best of content creation, but you will be given the most impressive output in terms of technical proficiency.
If you hire a digital marketing team, you'll be assured that the whole output you're getting will constitute every aspect of search engine optimization and online marketing.
Keyword research
We can use tools like SEM Rush or Google Keyword planner or whatever tools you prescribe to ensure you that you'll be getting the most accurate results on whatever people are looking for. Keyword research is fundamental.If you're working with remote employees who generally have an idea of what you're looking for, they can integrate your instructions and come up with the best recommendations for placing your content.
Managed Operations – White Label SEO Outsourcing
We can assure you that you won't be hiring freelancers and a bunch of low level clerks. You'll be working with well versed, skilled and diligent SEO workers and online marketers to guarantee the results you need.
We also provide On Site Supervisors to make sure that the work you request is in check and your staff are not slacking off. You can be assured that we will provide the office space and desk space, you will no longer need to worry about overhead costs.
If you can be assured your workflows are going to be in place, all you have to do is choose the individual components which go into your content marketing strategy.
SEO reports
We are going to be fully transparent about everything making sure that you'll be able to track the progress of keyword volume, impressions, link clicks and on page engagements of potential customers.
These are how you make the most efficient lead capture strategies. If you can use SEO to check the behavior of potential clients, then you'll be able to make adjustments in real time.
Content marketing
Your remote staff are going to be working on the different aspects of the page. We're gonna ensure that the content, copy writing, graphic design, title tags and meta descriptions all fit. They should be in line with your brand and not only that, we want to make sure that everything follows the strategies with keyword research requires of it.
On page optimization works if you'll work with digital marketing specialists who can focus on the different aspects of doing the work. You can make sure the graphics, content and the copy writing are a reflection of what your clients need as well.
Social media marketing
You should leverage the power of social media as part of your SEO activities. This is where the people are at. If you get organic clicks on your website and people are captivated through what companies offer. Social media coordination involves copy writing, video and graphics content media creation and of course targeting the right audiences.
You will be giving your clients the option for organic or paid social media marketing. It's important to time these strategies you must eventually rely on a self sustaining organic content marketing strategy for your social media services.
We focus on performance and making sure you'll be increasing your sales funnel with useful traffic and impressions. We promise that our teams will be using the most effective strategies at any given time. Clicks are not enough, they have to be traffic from the right audiences.
Here are some of the advantages you get when you resell SEO through taking advantage of our White Label services.
Save time and money on staffing
We provide the staff and the search engine optimization expertise you require. You can hire a small team or an entire digital marketing crew. It's up to you. And you don't have to figure things out on your own because we will be providing you with experienced content marketers. Moreover, we can easily make adjustments so you don't have to think so much about the legwork.
Offer more services and establish yourself as an SEO expert
If you offer more services, but with optimal quality, that means there is a greater chance for you to attract clients. And what's more is you can position yourself as a digital marketing expert on top of other products or services you would like to sell as a business.
Full Cost Transparency
There are no hidden costs. You get what you're paying for. Full cost transparency means you only pay for the specific number of remote employees you're going to be hiring. We provide them the SEO software and the hardware you require. Your operations will be up and running round the clock if you need them to.