Your ecommerce business will always need to rely on customer service. It is the benchmark of customer satisfaction and it is the way your online ecommerce store provides your clients their requests while at the same time you make sure of the quality of products and applications are top notch.
If you want new and loyal customers every time, you need to have a consistent metrics for implementing your customer service solutions. You can hire experienced agents or people who are happy to get into the work of your industry.
No matter what industry you belong, customer service agents will be a part of delivering your bottom line. Hiring the right people means your profits improve and you also enhance your services because your customer service team can also give you feedback as to the preferences and wants of your customers.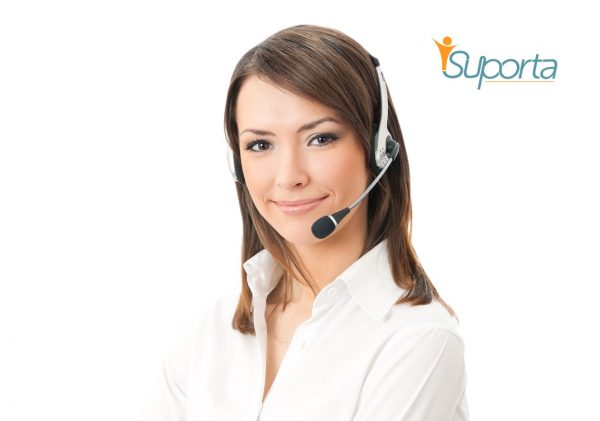 Here are some qualities of customer service agents which may serve you:
Inquisitive
In hiring them, you should check if they are inquisitive and interested enough about the current state of your affairs.
A conscientious customer service agent wants to know the best ways of keeping your clients happy. They regard the customer experience with utmost care and it works if you allow them to learn as much about your company from the early stages. A customer service agent who is naturally inquisitive can improve how they approach the job.
Passionate about ecommerce
They need to care enough about your industry to be able to work in it efficiently. It's best to go for a customer service agent who not only is hapy to work on the job but they can deliver results based on their first hand knowledge of ecommerce.
If they care about this way of selling products, then there is a high chance that they'll take the initiative in helping you achieve your goals. This is a way to ensure they speak the language of ecommerce and are familiar with online selling.
Perfect American English
Perfect American English is essential in communicating to Westerners. The Philippines has a pool of impeccable English speakers and college graduates who are able to speak to Western customers. The thing about American English or a neutral accent in English is that it allows the speaker to communicate clearly to the customers thus providing them insights into the situation in a way that's easily comprehensible.
Multi-tasking
They need to be good at other things such as operating an information system and multi tasking. They won't only be taking inbound calls or making outbound calls. They need to be excellent in working with the apps you have. This ensures that they will be savvy inside and out and they will know how to respond efficiently to customer requests and inquiries.
Good at paraphrasing
If you want someone who's a great communicator, they are good at paraphrasing without parroting the words of the original speaker.
They can convey ideas to make sure they understand what the speaker is saying and what they need. And this is crucial for any customer support representatives.
Sales capacities
If they can't find answers to the questions of clients they might do a search on competitor's sites and cross check that with whatever products you are offering.
You may also utilize your customer service agents to perform outbound calls so they can be sure that sales are being met across all your items. They also need to be skilled in cross selling in case items which customers need are not available on the site. They can also provide alternative offers to clients who are looking for certain things.
Capable of meeting quotas
If you want a customer service agent who's going to do the best in meeting your quotas, then hire someone who is excellent at keeping track of your KPI's. Those who are conscious about achieving the company metrics are likely to not only achieve the things you want them to but perform in a way where they keep your quotas in mind.
You can hire remote customer service representatives offshore if you feel that outsourcing some of your tasks is ideal. You and your onshore team can focus on the tasks at hand on the front end of things.
If your ecommerce business has grown significantly, then getting some stuff off your plate gives you free time to come up with new strategies and work the kinks out with the specifics of what your business needs.
Ultimately, the thing about iSuporta remote staffing is that you'll be able to keep full control of operations.
But because we follow the managed operations approach, your team will be given the Office space, the equipment and the desk space to comply with your requirements.
Why iSuporta?
In work from home situations, we furnish them the equipment and we manage them when you're away.
Don't hire freelance. We are not a freelance company. We work with top notch customer service employees who are well trained and we also pay them competitively.
The best thing about outsourcing customer service employees in a company like iSuporta is you don't have to worry about compensation and benefits. We take care of that in compliance with Philippine labor laws. The greatest thing we offer is full cost transparency. You know what you're paying for and you only pay as your staff go live.
You'll still be the owner of the company and the captain of your own boat. No need to worry about people getting in between. Think about outsourcing remote staff as an office for hire. iSuporta offshore operations can be an extension of your team and we provide on site supervisors to make sure your remote workers are getting the job done.
The field of ecommerce is fast growing in the new normal. You can innovate and scale through finding the right outsourcing partner. Outsourcing remote staff provides you with all the resources available to improve the most important aspects of your operations.
Want to get started with your customer service team?
Hire customer service agents: