Top 11 Benefits of Outsourcing Bookkeeping For Your Business
Bookkeeping is important for small businesses, it helps them keep track of their costs and income.
It will allow you to make profit and loss statements off the cuff if you have someone reconcile the numbers and figures for you.
To recap, here's an overview of bookkeeping costs and how much hiring a local bookkeeper costs in the States.
Some of the faster, lower-end routines of accounting and bookkeeping for sure are tasks you can handle yourself.
If you oversee project management it makes sense you want to take a look at your numbers firsthand.
If your chores escalate though, then you're going to have to find a way to delegate so your income streams and transactions can be monitored, but you only have to view them from a distance without staying hampered down by being an admin.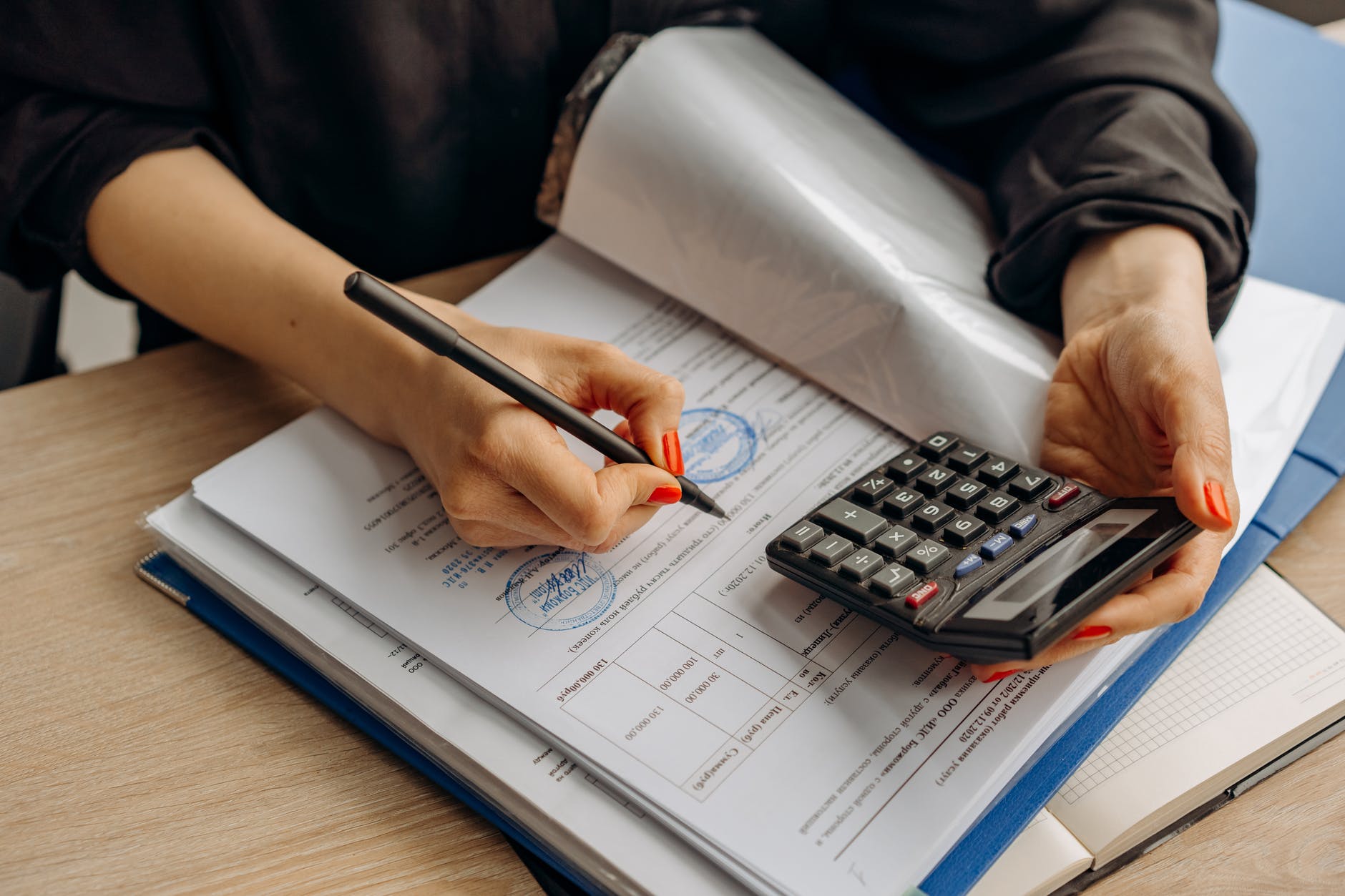 The Top 11 Benefits of Outsourcing Bookkeeping
Benefit #1. Lower overhead costs and cost-effectiveness
If you want a good bookkeeper locally, you're going to have to spend upwards of $20 – $25 per hour that's not to mention the cost of renting an office.
For example, you had to rent an office for $27 say, you need that office to run a good 15 hours to keep your operations intact.
And let's say you take weekends off, and work only 20 days a month.
All in all, you'd have to spend a whopping $8100 on office rentals alone! Not to mention the tax burden.
No spending for an office

No worries about minimum wage

Go for a $10 per hour bookkeeper and get Westernized, quality service
Benefit #2. Spend on Growth
If you're being hampered by overhead costs then there's no time to grow and scale.
You're stuck with the cost of in-house outsourcing while your bills are piling up.
This is why offshore outsourcing can help you grow your business on your terms because of the cost savings.
And if you're happy, you can then focus on improving your Sales Funnel and Marketing rather than getting stuck at crunching numbers and figures.
Redirect your investments properly.

Grow your services and charge more.

Offer more services for less.

Adjust your sales cycle without having to spend more.
Benefit #3. Improved work quality
If you get in touch with the right outsourcing partner, you'll be given top-of-the-line bookkeepers and accountants.
If you hire locally, you may be forced to settle for a person with lower skills because of the costs.
But through the right outsourcing packages, you'll be guaranteed an educated bookkeeper.
Philippines bookkeepers sometimes have MBA's or are on their way to one

Philippines outsourcing employees have a Western mindset

Outsourcing with the right provider provides employees who think like you do.
Benefit #4. Increased speed
You can work faster if you use your remote employees to augment your in-house staff or your operational capacities.
If things slow down because of admin chores, then they no longer have to.
And the faster you work, the more insights you have into what changes need to be made and what adjustments you can make based on the bookkeeping reports you receive from your outsource employees.
Faster turnaround of projects

Results Coaches to make sure your staff are not slacking off.

Software and hardware of your choice.

Project milestones and pipelines according to your design.
Benefit #5. Filing Taxes is easier
Your bookkeepers can help you file taxes and remittances much faster.
You need not worry about these things anymore.
Because of the way remote bookkeeping and accounting allows you to facilitate payments in addition to just making reconciliations, your payments and collections can be integrated thus ensuring the protection of your income and revenues.
Filing taxes and reconciliations.

Checking out faulty transactions.

Outbound calls to financial institutions to check on integrity of transactions.

Outbound follow ups from your accounts payable and collections
Benefit #6. Financial reporting
You can get superb financial reporting and summaries without having to pay for a local accountant.
Imagine how much you can save!
If you're able to get your projections right, the faster you can make decisions.
And you can also task your bookkeeper to make summaries and time-keeping reports if you have employees.
Financial reports following the formats you like

Projections based on income and profits

Make changes off the cuff because of the real time reporting

Time keeping and fundamental HR functions from your outsourced bookkeeper.
Benefit #7. Consistency in your preferences of accounting software and hardware
Outsourcing allows you to indicate what approaches you need in terms of software, hardware, and timelines.
Working with bookkeepers is faster and precise because having the right staffing arrangements can give you many more options than having to take out the expensive costs.
Use the software of your choice whether that's Xero or Quickbooks or anything you prefer.

Choose between how much you manage and we manage.

Customize your operations at any given time to fit your needs.
Benefit #8. Reduced accounting errors
If you're working with a local team, chances are they're also busy with core tasks. Multi-tasking is never a good idea.
And this is why if you outsource, you're only paying for the services you will be receiving, nothing more, nothing less.
You could also specify the parameters of your accounting software and tools.
Outsourced bookkeeping employees are focused on the task at hand and only their tasks.

Consistent check and balancing since your data entry and bookkeeping is their point of focus.

Reviewing the output and workflows through our Results Coaches

Change parameters if you see any errors.
Benefit #9. Outsourced bookkeeping can also include payroll
You may also outsource your payroll and make sure your employees are paid on time!
Having to check these yourself can be tedious and integrating your data entry, time keeping and payroll is practical so you don't have to worry anymore about these backend tasks.
Outsourcing can also focus on payroll

Payroll outsourcing can go hand in hand with basic accounting

Get outsourced bookkeepers to file taxes for your employees

Collections and remittances are taken care of
Benefit #10. Use a centralized, cloud-based bookkeeping system
Having a centralized bookkeeping system will allow you to make changes, check up on progress, and make requests in real-time.
This is why outsourcing is ideal because it will give you the infrastructure and not just the remote employees.
You may also request customization and changes to your project management systems and your outsourcing provider will gladly adjust to those changes.
Project management is faster and you can oversee it yourself

Centralizing your work means you can view updates in real time

Make comments on the output of your employees

Spot any errors immediately and make corrections
Benefit #11. Outsourcing can include other admin functions
Hiring bookkeepers offshore does not mean you're limited to fundamental accounting and bookkeeping tasks.
You may also choose to offshore your other routines, such as data entry, email management, project management, customer support, and online marketing to boost your SME.
Social media coordination and posting

Sales and Marketing Support
How iSuporta can Help
Outsourcing is the right choice for you if your business has grown to a point where you require delegation.
If so, you've probably entertained the thought of hiring local workers to take care of things for you.
We can help by providing you with the outsource employees, together with the software, hardware, and office space.
These are all included in our outsourcing packages.
Check out our employee cost comparison page here 
You reduce your tax burden, significantly lower your overhead and get highly paid and happy employees because of how the dollar translates to a higher wage in the Philippines.
Your low wage is our high wage.
Summary
Outsourcing is good if the outsource provider will agree to meet your requests on your terms. While other small business owners find it okay to offshore some routines to a call center who would then create the metrics and KPI's, it's even better if your outsourcing partner will agree to give you full operational control.
Outsourcing bookkeeping gives you freedom from having to crunch numbers and the chance to sit back and look at your finances and make changes and adjustments the way you want to.
Let's talk about your bookkeeping needs