Hire Outsourced Healthcare Practitioners
Healthcare Outsourcing is a fundamental component of allowing any health provider to thrive and to attend to its customer base sufficiently. The Home Healthcare industry is something that serves as tremendous benefit to many families worldwide or in regions where they are available. A great Home Healthcare company ensures that their goods, products and services are robust enough that customer satisfaction is not only a given – but it's also a part and parcel of your Overall Value as a Healthcare Provider.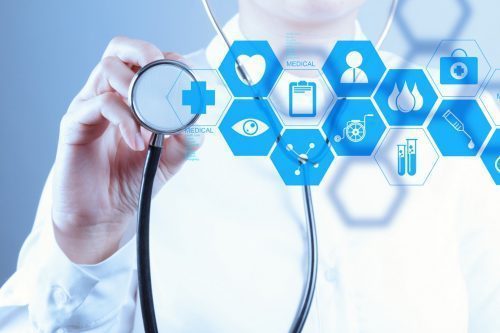 Given that, it is easy to staff your Nurses and Medical Professionals over there abroad.
But there are certain other tasks that may require your oversight.
A fantastic Healthcare Organization is absolutely concerned about the number of people it can reach. You can maximize this through finding the right outsourcing partner, whose outsourcing services you believe in.
Medical Transcription
This is absolutely critical in the field of healthcare. There are advantages to outsourcing these because, it is crucial to often get reports of procedures, surgeries and other clinical tasks being done without bogging down the doctors or the nurses themselves. Medical transcription requires a company that is willing to provide you a Secure and Reliable way of transmitting your data and having it transcribed in the format that you intend. High quality and accurate transcriptions are imperative.
Telemedicine
This field is for people who want to use treatment but they cannot physically go to the hospitals or clinics. While Not a substitute for an Actual consultation, the thing about booking Doctors Remotely is that it is less expensive, but also empowers the patient to feel more self sufficient especially if they can take the medicines on their own while being managed by an expert health care professional. Healthcare Outsourcing requires you to choose a provider who can partner up with the best medical practitioners who can offer the most efficient care.
Patient Support
It's important that if an industry already has a plethora of clients, they are managed easily and they can interact with you and how you interface them with their Healthcare providers. Of course, if they want to make changes or have questions about their Accounts, a Team of Remote Patient Support specialists is crucial to enhance the workflow of your organization.
Patient Support can also comprise the following functions
Inbound Calls
You are bound to have customers who are going to call you to make inquiries. Consolidating all these phone calls is important and gets people in touch and updated. They are going to know updates about their subscriptions, Remote appointments with their doctors and other variables that go into their collaborations with you. Quality patient care is only afforded if you have a fully equipped team to attend to concerns that are addressed to your company.
Email and Social Media
Social media is important in reaching a wider audience. You cannot expect to cast a larger net if you neglect to use social media channels as part of your marketing outreach. And as private messages start flooding in, it's necessary to get all the right people to be able to answer these messages properly and promptly.
Outbound Calls
If you want to follow-up and make sure that your current lineup of customers are comfortable and taking full advantage of all the services you offer, then Follow-Ups are crucial. Your patients will appreciate it if they are up to speed with what is going on and if you ask them if there is anything else your company can do for them, that goes a long way in proving your efficiency as a top Home Healthcare provider.
Outsourcing these functions helps you perform them in a more efficient manner and ensures that customer satisfaction will always be your benchmark.
Data Entry
As your accounts are in place, it's important to be able to consolidate it in one area where they can be read, screened and updated from time to time. Home Healthcare invariably has a lot of transactions involving clinicians, hospitals, clinics, insurance providers and other entities. This way, having a solid Data Entry and Database Management team is fundamental.
Managing your Accounts in an organized way is crucial to ensuring the smooth flow of your transactions. And if anyone has questions, you can immediately forward these to your Patient Support teams so your clients receive 100% support at all times.  Patient data is absolutely critical, so it's vital to find the right provider.
Medical Billing and Coding
This aspect needs a certain degree of sophistication and skill to ensure that you can keep track of the transactions you're looking out for. Medical billing need to conform with ICD-10 Guidelines to store integrate into your facilities. Not only do they need to know the quotations and prices, but they also need to know the different aspects that are included in each procedure.
These are tedious tasks and it makes sense to offshore these tasks to a Remote Healthcare Employees to make sure that your operations are being recorded and updated in a real time basis.
Illustrations and Medical Content
In becoming a firmly established company, you will need to provide your customers reference materials, instruction manuals on using medicines and performing some procedures which are allowable to be done at home by themselves or family members. This requires not only a strong team of Graphic Designers and Illustrators, but Technical Writers who are also savvy in the medical field and are capable of giving you the same kind of expertise.
Healthcare Lead Gen and Sales
A company that knows it is top notch will always find ways to reach more people to affect the status quo positively. Lead generation and sales is important also in helping people reach your products and services. Sometimes, with all the sophistication and ideas in the world, but the lack of proper outreach, you cannot expect others to become aware of your practice.
Therefore, there is the need to Outsource and to keep people aware of the products and the services you are offering.
Healthcare Sales goes hand in hand with Customer Support and Accounts Management. These aspects are fundamental in getting your Home Healthcare Practice up and running.
Outsourcing Pharma
Research and development is an important facet of Medicine. While you might also be partners with certain institutions that provide the specific medicines you require, it is important to get all these accounts in check as well. Being organized enables a Home Healthcare provider to make note of what Accounts are active and which users are in play. Healthcare outsourcing often requires you to tap into the right providers, manufacturers and scientists who are a match to the standards you need. For this, you can also hire an Appointment Setter or Virtual Assistant if medical collaborations are your niche.
This ensures that your firm is able to attend to all patients and subscribers. Being partners with Pharma companies is also useful to enable your patients to purchase their medicines at lower prices.
Where Can you Find a Healthcare Outsourcing Partner?
It's important that if you're thinking about Outsourcing some of the Services you offer with Home Healthcare, you choose the right partner. It's not just the question of WHERE? But WHICH COMPANY is the most efficient?
You will find that the Philippines is a great way to offshore your Admin Tasks and your Highly Technical Tasks associated with this industry.
The Philippines has the most Advanced and Literate Population in the labor market. If we choose from the best of the best, the Philippines is an opportunity for you to get the SAME Quality Competencies than hiring a Western counterpart.
Why is iSuporta Unique?
Because we work with you and allow you to customize your operations. We don't just put people in the box, just as you, our Customers are of Value to us – we understand you have a host of clients who are going to need your assistance and Services.
We choose from the Best Candidates in Town, we then allow you to Screen them and HIRE your Favorites from among your REMOTE HOME HEALTHCARE TEAM.
iSuporta is your Office for Hire
You don't have to incorporate or shell out unpredictable costs back home if you can offload your Tasks to us. You will get a results coach, who is equally savvy in the field of Medicine and knows how to oversee your Remote Employees.
We are a Complete Office with Fail-Safe Backed Up Internet Connections and Power to ensure that your operations are in check at all times.
And you don't have to worry about HR and their Compensation. We compensate them, provide HMO's and Benefits and are in full compliance with Philippine Labor Laws. The best outsourcing relationships are those which are conducted with legitimacy. Focusing on your Core Functions as a clinician or businessman is vital. The only person who should run your Healthcare Company is you, but you don't need to feel bogged down if there are other things you would like to accomplish.
iSuporta Remote Employees are HIGHLY TRAINED AND MOTIVATED
We don't just hire people and place them into an Assembly Line. Your Low Wage is our High Wage. That is how fantastic and affordable the Cost of Living is in the Philippines. Your revenue cycles are going to be improved and your Cost Savings are long term.
This ensures your Employees are COMPENSATED MORE THAN the usual Filipinos in here. They are the Best of the Locals.
We support ourselves.
We support you. Achieving your bottom line through Healthcare Outsourcing while you reduce costs has never been more viable.
Tell us More  about your Company and how we can help you with Your Remote Outsourcing needs.
Best Use Cases for quality data sets 
We focus on high level of accuracy, with internal training programs, and knowledge share, to make your Artificial intelligence (AI), Machine Learning (ML), and Natural Language Processing (NLP) project a success.