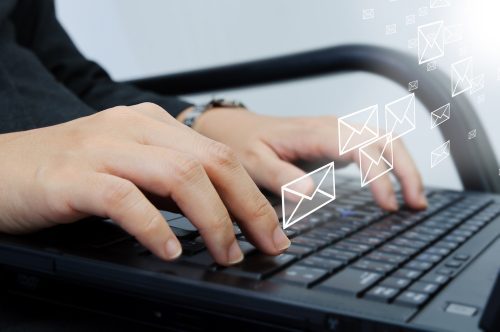 Should you Outsource your Lead Gen?
Lead generation is all about capturing the interests of potential customers so that they form a part of your sales pipeline. If your services resonate with them, of course you will gain these customers. 
Of course, lead generation is just part of the domain of digital marketing. It has evolved over the years and there are now different platforms in which you can perform this function. Because the Internet has proliferated for the past 20 years, purchasing has taken on a different process.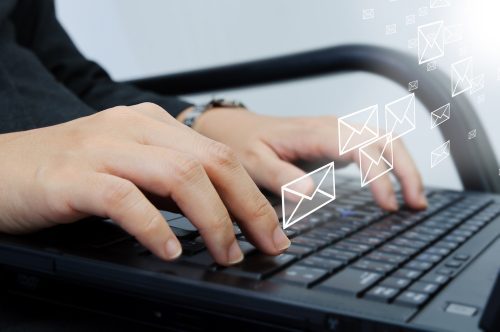 Hence, this is why marketers need to be more strategic about the way they attract their customers. These days, people are more proactive in terms of doing their searches and being able to input the exact keywords they are looking for. The lead generation process is multi-faceted so read on to learn more about the many ways you can go about hitting your mark. 
There are certain qualities that you want if you intend to hire an exceptional lead sourcing specialist:
Lead Generation Expertise means Knowledge of your Industry
It's important that from the get-go, the person that you hire is heavily invested in these processes. If they are familiar with the ins and outs of your websites, the kinds of products you sell and the categories they belong to, the more this makes it easier. Another thing is they also need to know how you stand out from your competitors. As they find their leads, the more they're able to target the right people because of the choices being laid out on the contact information of any given lead.
Content Marketing Knowledge
It is also necessary that they know a little bit about content marketing and SEO. If they're going to make public postings, then they need to be precise enough in order to attract the right people. All of this works out if they also are aware about how people browse exclusive content and how that appeals to them from time to time.
Crafting emails that entice potential buyers
Not only will you collect email addresses and email lists, but you need someone who is able to churn up emails with high converting rates. It's pretty futile if none of your customers make a purchase. These emails are typically sent to high level executives. Obviously then, this becomes part of your sales funnel. Email marketing should be done with care and deliberately.
Inbound Marketing
Of course, this is very much in line with email support and chat support, if potential leads send you an email because of an ad you put out, then there needs to be a follow up. You want to create exclusive content, and yet be able to navigate around that content. It's important to be familiar with the ins and outs of the business. 
Outbound Marketing
At times you're gonna need to revise your copy, emails and outbound messages across all channels. It's vital that your lead sourcing specialist can also come up with the specific ways that these potential buyers are being targeted. Creating email lists that are immensely precise are important. And also, they may need to customize the subject lines per email, change the packaging but still overall maintain a sense of coherence and understandability also  in the way your product is presented. 
Here are just some of the parameters that go into the whole task of lead generation.
Among some of the more household terms in lead generation are:
Marketing Qualified Leads (MQL)
They've already been involved somehow but they haven't taken a sales call. These are people who have filled out their info on your landing page and are potentially those who might take an interest in your product or service.
Product Qualified Leads (PQL)
These are people who have or are users of their products and have in fact made the purchases which qualify them. They normally are for people who have taken advantage of free software usage and want to upgrade. It's important to qualify these kinds of people because they often have the will to finally procure your items. 
Sales Qualified Lead (SQL)
These are people who have taken action which shows that they want to pay a customer. Sometimes, they are those who fill out forms or at least answer your survey questions. If you've offered something of value on the Web, there is a chance they will take it a step further and actually buy your stuff. 
There are other types of leads such as those who have expressed an interest in other things and other products. And they've spoken to your team of sales reps. You call these people SQL's or Service Qualified Leads. 
And here's a breakdown of the process that happens during the lead generation procedure. 
First, someone discovers your business through one of your materials be it your website, blog or social media page.
Landing Page and CTA
Often, they will be led to a landing page, this can be a web page, an image or simply a button which leads people to take a certain action.
Freebies
It's important to offer things that are of value to your potential buyers. If you give them these things, it can very well lead them to become constantly engaged with the offerings you make. And if you've got your customers engaged, you've already participated on the first step towards a working relationship with your customers.
To grow your email list, there needs to be some research done. These can be accomplished through LinkedIn, lead sourcing tools, websites of potential clients, and a host of other sources. Another thing is doing some homework on the person you intend to sell to. If you want people to sign, then there has to be a precise match with who you're looking for.  
Another thing that's worth talking about is that your content is the best way to guide your users towards the landing page. You create stuff that piques their interests and this is where they find some free and useful information.
Ads and Retargeting
It's important to get people to take the right action. If you're making a social media post, it then has to lead into the specific landing page where you are then going to scope for the users information.
Here are some of the fundamentals on how to obtain their full information:
Full Name
This is important because if this person converts into a customer then you would want to contact this person in a legitimate fashion.
Organization
The name of the company this person works for is important, you will know what industry he or she belongs to and whether they can take a legitimate interest in your products as well.
Email and Phone
These are usually the means in which you communicate with these people. If you're gonna be sending out cold emails it's important to verify that these things are absolutely accurate. 
Position
What do they do in their organization? It's important that you know what kind of job order they have
Location
Knowing where they live is important. If they're in the US, what city and State, if they're in the UK, what city or district?
Further Metrics for Qualifying Leads
Sometimes, this is called lead scoring, it's important to qualify them on the basis of being "interested" to people who are ready to make a sale. It's important to learn about these things because of a person is a fence-sitter, how can you expect them to be able to pay you?
It's vital that your potential lead is someone who is able to buy.
"Ready for a Sale" or "Ready to Purchase" then are the metrics that you apply to those people who have the viable means to obtain your products also. The way that you score these things are often based on the actions that they take or what kind of information they have given. Ideally, you would have a Sales Team to take care of these things. 
But this is where it becomes important because lead generation is insufficient unless it converts into customer generation. 
You and your team can adjust the scoring process until you find something that sufficiently works. But through this process it is vital that you are aware of what strategies have led to conversions.
How to Qualify Someone if they are Good Lead
It's important to note that the process of qualifying someone is through the information collection processes. After they've completed some forms or applications, it's important to note if they truly have taken an interest in your product or service. 
Here are some Basic Categories for Lead Qualifications
Applications
A lot of people usually fill in their personal info because they want people to hire them. But this is futile for a sales team who are looking for people to sell to, instead of looking for employees. 
Certificate
This is something that a lot of people might find rather valuable. A voucher or certificate surely lets them provide some crucial info. And though this is not a lot, it's good enough that someone has actually taken an interest in your venture. 
eBooks
If they download coupons or fill in job applications, that necessarily shows that they are taking an interest. But other forms of content don't necessarily show that they are willing to buy.
There is no one size fits all approach to this thing, at times you may need to play it by ear. And it is important that enough information from these sources are gathered in order to find the leads which may manage to convert. 
Taking Advantage of the Social Media Revolution
Social Media Presence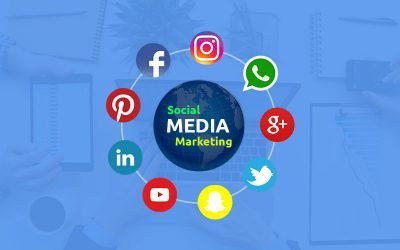 It's important that you are visible on social media as well. It cannot be helped that you will need to tap into these very prominent forms of content marketing. 
So while blog posts direct traffic to your website, a great way to capture good leads are in Facebook, Instagram and LinkedIn.  Sharing your expertise and knowledge on these web pages are important because once you offer value to people, the more inclined they are to make a purchase. 
This has originally been the playground for lead sourcing practitioners. Usually, companies create links in their post and this is what attracts people to click on their website. However, as Facebook Ads established itself for over a decade now, it began to favor users who had paid advertising. People can also contact you or gain access to your website. 
LinkedIn so to speak is the main hub of businessmen and job seekers. It has lead generation forms which then allow you to capture data after they click on your CTA buttons. This makes it convenient for you to find potential prospects. But remember, you should always craft your words with precision. 
Twitter also has its own set of Cards which permit you to generate your own leads on site. These consist of their basic information from their username to email. Of course, their Twitter handles are also pulled into those cards so that you can fully integrate it into capturing this information. 
Quality Not Quantity
As you give your leads to your Sales Team you want to focus on Quality, not just churning up numbers. It's important that you go deeper into qualifying someone based on the information they have given. Don't stop simply because they signed off on things. Also note if you can track their behavior, their industry and what actions they are likely to take. A piece of content should inform, educate and put added value. Your lead generation strategies then are not just sales tactics but should deliver on all fronts on how you provide value to your industry.
Duration of Leads
Because some of these tasks are extremely time-sensitive, it's often important to rate them as short term or long term leads. At times, there might be prospects who are only interested in your product for the holiday season while others are perfectly all right with buying it in the next couple of months.
B2B Lead Generation
Some of them best ways to capture leads in B2B Lead Generation is to create high quality content, lectures or seminars that people tie up with your brand. So if you are a motivational speaker for example and you've been in this industry for a number of years, then giving them access to let's say an hour and a half of you giving them Actionable Tips which matter to their business is important.
So depending on your target audience, you create lead magnets that hook them. 
Do NOT offer freebies that are not tied directly to your brand.
It's Not a good idea to offer up free iPhones if that isn't a part of what you do. But if you are an Internet marketer for instance, or a person who's offering free Sales Coaching, then you might as well give them a head start by offering them a peek or an entire view in your seminar.
Then it is through your Books, Videos and Tools where you delve deeply into the details.
Using the Proper Copy and Tools
It's important that you also come up with the right kind of Copy or Text content, those that hypnotize or entice the readers to take certain actions.
Copy Writing should make the readers FEEL something. 
For example,
After you've seen our 2-hour seminar, you will feel empowered and in control. 
Or
Imagine how much returns you can get in little under a year if you use the following Lead Gen Tools? 
Or
See yourself as someone with immense charisma.
All of these are excellent examples of hypnotic copy because they enable the reader to actually FEEL what you want them to feel.
These are great to include in your Landing Pages, Email campaigns because the more commands are embedded into your text, that inspires people to truly capture the attention of readers.
It's also good to work hand in hand with your Sales Team.
What if Leads aren't Converting?
You need to consider alternate strategies if leads aren't converting. Because if you've done the wrong approach and keep using it to stick to a formula, that won't help your bottom line at all. It's important to consider new strategies.
Sometimes there are Visitor Tracking tools that allow you to see what parts of your sites that visitors check out.
Again, this goes back to the importance of NOT offering freebies or goods which may not directly relate to the products you are aiming to sell.
Another tool you can use is Form-scraping which gather submissions from the forms you already have on your website. This enables you to organize all of your leads into a singular database and obviously this allows you to qualify them a lot easier. 
The Importance of Offers
Whether it's Christmas, holidays or Valentines, it's important to at least be consistent and relevant in doling out different offers.
It all goes down to VALUE and how much you care about Potential Customers. Offers are great for a Core Landing Page.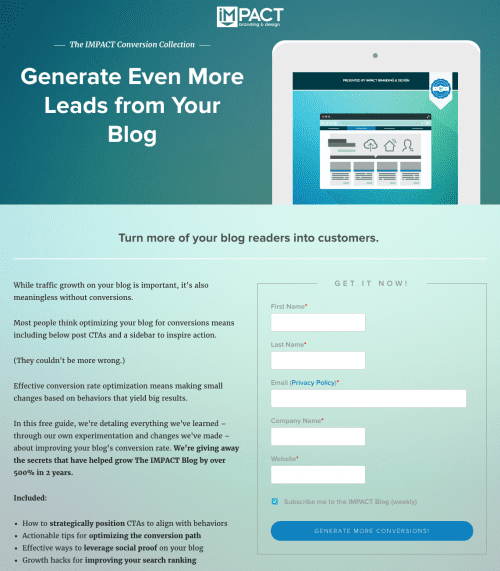 Bu ever so often, if there are discounts, sample content, sample apps which you can use, then that would motivate highly qualified leads to purchase from you. You can take advantage of the seasons to enable your brand to become more Dynamic and once you do, this is what then instills repeat customers and also — offers which then convert to sales is a manner of upselling to your customer base. 
The Proper Use of Lead Generation Tools
It's important to not just rely on your own speculation or efforts to capture leads, its' vital that you also use the tools that are out there so that you can easily target potential prospects rather than fence-sitters. 
LinkedIn Sales Navigator
This is an important tool in B2B Sales and B2B Lead Generation, it's great for capturing leads and aside from receiving lead recommendations and viewing the people who have seen your profile, you can also save your prospects directly in LinkedIn.
This simply makes sense because of LinkedIn is the social media platform you can make the fullest use of.
Slideshare
Because they have been fully intergrated with LinkedIn since 2012, they have become one of the most efficient lead generation specialists for the B2B marketers. This ensures that you're able to create a pitch deck that requires little to no explanation.
But you need to be the one who ensures that your presentations are looking great. If your slides get featured on their home page, of course there is a chance that those who resonate with the kind of work that you do are going to click on your Home Page. 
Leadformly 
You can tweak your lead capture forms through using this platform. Through optimizing the way you're able to let people input their information with just a few clicks, this allows you to bring them in to the next step of the sales cycle. 
This is an intuitive way to get your forms in top shape and the easier you make it for your prospects to click and buy. 
Hubspot Marketing
Like most applications, they have a free trial and they offer Forms, Pop-ups, Live-Chats and Chatbots. It's a way to fully fuse this with your CRM and emails. It helps you to boost your use of inbound marketing and out of the many available tools, you can then. This allows your sales team to see specific aspects of visitor activity so that they can close deals with better knowledge on 
Formisimo
While this isn't a tool for capturing leads per se, it's a great way to optimize the way your forms are formatted. Again, you can't leave anything to chance when it comes to this whole business of piquing the interests of your business prospects. It gives you a lineup on issues such as form overviews, field drop-offs, and real time reports. 
Quora
Quora has become a sort of official hub for asking questions and providing answers online. If you run a search for topics for people inquiring about the nature of your products such as questions about Digital Marketing, or questions about where to shop, or questions issues of ecommerce, then you can take advantage of these and begin addressing some concerns.
Hiring a Lead Generation Specialist
That's right, you can hire a lead sourcing specialist to help you with your B2B Lead Generation needs and all your other requirements for prospecting. No doubt, you have some abilities in implementing some aspects of the sales cycle. But with someone behind you to back you up, you can't go wrong. 
The cost per lead, PPC's and other tools you implement may shoot your overheads without the right workflow and operations. Lead generation tactics are all about simplifying your outbound content and targeting the right people so conversion rates become higher. 
It's important that you also choose a company who allows you different options and different packages to serve your bottom line. You can have all the online apps but if you don't have the right person or group of people to use them, then no conversions would result. 
What Tasks can I ask my Lead Gen Specialist to Perform?
Ask them to look for Listings, Job Sites and competitor brands to see which Customers might turn up as calls
Work with your MARKETING TEAM to ensure that they can qualify leads and differentiate those who are capable of clicking versus those who are not.
Send in Email marketing letters and have them customize the Subject lines
Do Virtual Calls with them and your SALES Team to ensure all of you are on the same page.
Have them work with your CONTENT WRITERS to make sure the Email scripts are edited properly and formed well.
Let them do Market Research and see what brands people are buying and what entices them to buy from your Competitors
Request a Spreadsheet of ALL your Leads and classify them as QUALIFIED, INTERESTED, UNQUALIFIED
You need to find the right Outsourcing Company to be able to comply with your Lead Sourcing needs. No doubt, you yourself have the skills to perform these hands on. But in feeling
Here's an idea, how about you explore some of our Prices for Lead Generation Employees today?
Best Use Cases for quality data sets 
We focus on high level of accuracy, with internal training programs, and knowledge share, to make your Artificial intelligence (AI), Machine Learning (ML), and Natural Language Processing (NLP) project a success.