These days going remote or work from home has been the arrangement for many businesses as Covid-19 has rocked the world and is forcing people to adapt to the New Normal. However, things don't have to be so hard if you know where to hire a virtual assistant.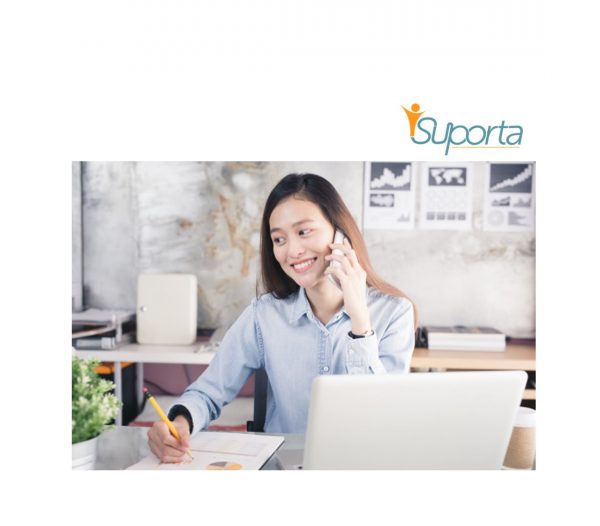 In fact, you don't have to worry if you adapt the right ways of managing a remote team. If you want to hire a virtual assistant, there are several things you need to keep in mind.
It's actually just you who gets to decide what qualifications of a VA you want are. In partnering with the right virtual assistant, you get to hire great employees who are highly motivated at what they do while this at the same time allows you to focus on your core tasks.
Here are some tasks which you can delegate to a virtual assistant:
Event organization and calendar management
Need to catch up on those meetings as the economy reopens, do you need to meet more clients on the front line? That's great! You can offload some of your more pressing tasks such as data entry, logging of names and contact numbers and other pertinent information to your VA. If you hire an intelligent and trustworthy virtual assistant, they'll likely be up to the task and do those things in no time.
Project management
Sometimes, if you're working on a project there might be a lot of moving pieces coming from here and there that it's actually hard to keep track of what goes wear.
You can use tools like Asana or Monday.com or Trello to organize them, but if you've luckily have a lot your plate already, there's no sense in rummaging through these piles yourself. You can get your VA to manage your personal files and update you on the pipeline as you move along making new deals and upgrading your marketing strategies.
Social media management
It's important to have a social media page if you're marketing products and services on a regular basis.
Your VA can make sure your Instagram and Facebook pages are updated regularly and they can also respond to questions from customers. It's important for them to be able to create great content as well which is going to be used to market your products and services.
Sales
They can also contact potential clients if you want them to. They can be the first line of cold calling if you want to reach some people but don't necessarily want to talk to them until you're sure they qualify as potential customers.
A great virtual assistant is able to provide you with the right leads and they can reconcile that with people who already have a tendency to take an interest in your products and services.
Customer service
Since you let them manage your social media already, it makes sense that they're also going to be taking inbound calls regarding some of your products, houses, services and other details which could help them finalize their purchase and take advantage of your products.
It's easy to train a virtual assistant to learn the different aspects of your work and if they're able to get to as many people as they can, then you will have established a working relationship with your clients.
Financial management
You may need to hire outsource accountants for accounting tasks but finance management is something which trained virtual assistants can do.
They can keep track of spending and purchases and they can collate that into a single sheet where you can look at your transactions and decide what options to take from there. You can let them do very basic tasks while you get to decide how your finances are used.
Where can you hire a virtual assistant?
The Philippines is the premiere outsourcing hub in Southeast Asia. Even in the coronavirus pandemic, the business process outsourcing industry in the Philippines has practiced safe workplace standards, flexible work from home arrangements and still the perfect monitoring to ensure their work is being done.
The Philippines has a relatively low cost of living and your low wages are our high wage.This means you'll be getting highly trained and highly motivated remote staff. All of them are eager to complete the work. If you hire remote employees who are just as good as your field staff in the States, then you'll get more your money and over time you're going to rake in profit because you choose to work smart.
Why iSuporta
We offer full cost transparency. The only remote staffing company who lets you see the price of your employees right from the get go. You only pay as your staff go live.
We've already been doing remote staffing long before Covid 19 and we know how to oversee our staff and make sure they are getting their tasks done.
iSuporta provides them the desk space and the equipment and we have on site supervisors to ensure the quality standards of your work are being implemented as well.
This is the perfect balance between having to train and manage new staff all by yourself or choose a cheaper option like freelance. iSuporta takes care of its remote staff to make sure they remain motivated and keep in mind your bottom line. Whether work on site or work from home, we oversee the remote teams who are employed here.
Want to get started with your virtual assistant? Contact us!