How to Hire a Shopify Virtual Assistant + Tasks You Can Assign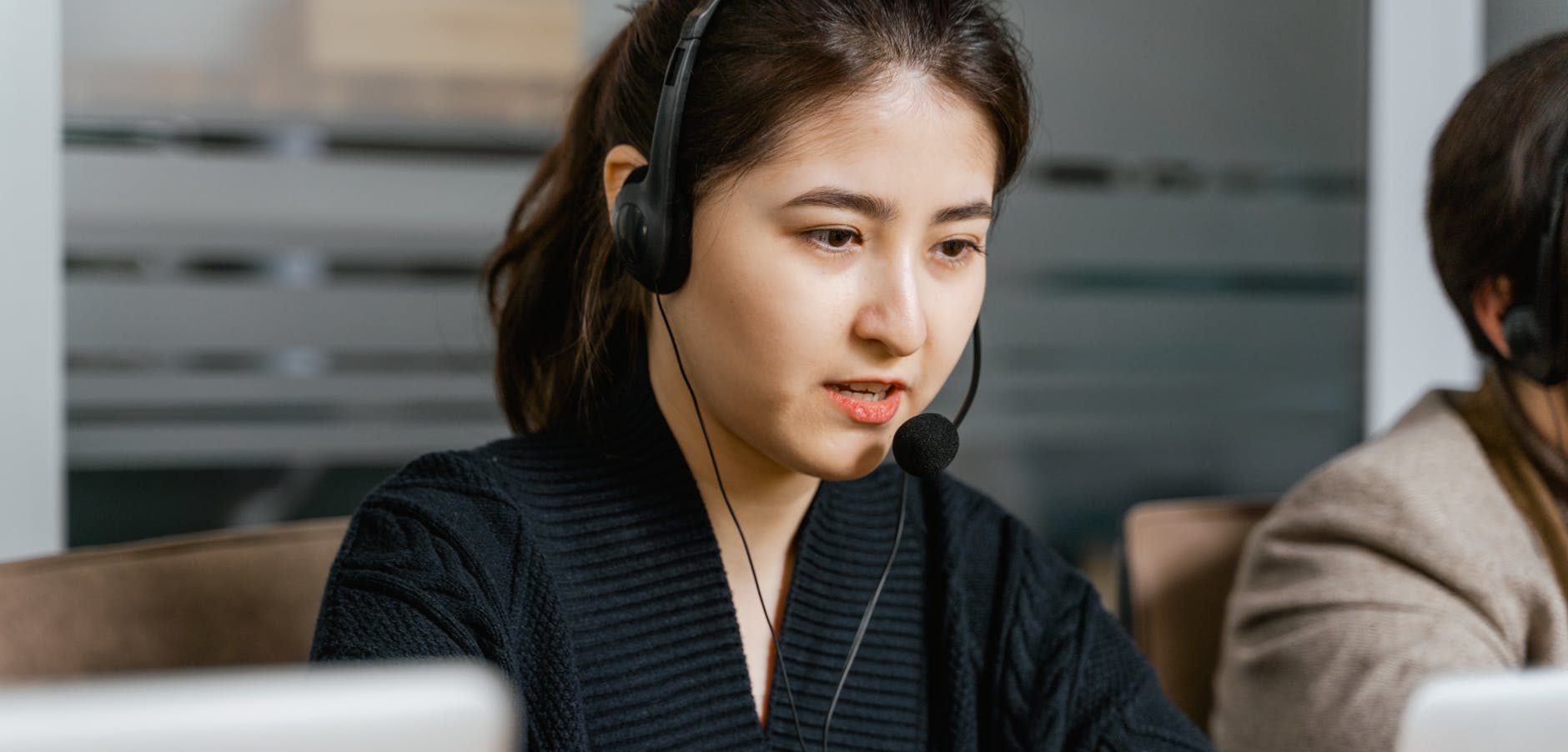 If you're an entrepreneur, it's your job to oversee all aspects of your Shopify or eCommerce store. In fact, you need to know every detail of it from the way your website functions, your payment gateways and a little bit of accounting and bookkeeping in there.
These are part of your day to day operations.
Hiring a virtual assistant becomes necessary though, when the bulk of your day to day routines becomes overwhelming.
What is a Shopify Virtual Assistant?
A virtual assistant for Shopify is a remote worker who helps you with your eCommerce business run more efficiently.
Virtual assistants are usually generalists, they don't have a single specialty so they aren't like your every day contractors.
Their versatility makes VA's perfect for managing your online site and for helping you manage the influx of customers
How to Hire the Best Shopify Virtual Assistants
1. Shortlist Your VA's requirements
The first step to hiring a Virtual Assistant from the Philippines is to have a clear idea of who you want and what you want them to do.
You may be looking for someone who can manage your social media accounts, or perhaps help with online marketing. Or maybe you need someone to run your website on Shopify? There are many options out there so take some time and figure out exactly what it is you need to get done.
2. Choose a specialty for your V.A.
Choose a specialty! Yes, VA's are generalists, but you can choose someone who already has a certain amount of savvy in a given field. You may hire a Social Media Assistant, or you might hire a V.A. who's skilled in Sales and Chat Support. Or maybe you want a VA who is skilled in Email Marketing, name what your thrust is so your outsourcing partner can help you find the right employee.
3. Create a clear job description for your Virtual Assistant
Before writing out your job description, think about what it is that you need done and then really break things down into tasks that are simple enough for any Virtual Assistant from the Philippines to handle. Then write these tasks out in bullet points so that your VA knows exactly what needs doing without any ambiguity. Remember, this is an ongoing relationship so make sure you keep everything accurate and up-to-date!
4. Make a checklist in your job post
You can create a job description and write out everything which needs to be done by your virtual assistant. Outlining their tasks ensures that those who apply for the job will have a certain set of skills and confidence in being able to give you your goods.
5. Use Search Filters Before Applying
Many platforms offer filters so that you can narrow down results based on specific criteria like location (Philippines), cost per hour/week/month etc., skill set (WordPress) etc.. Make use of these before applying as it will save time later on!
6. Make Sure Your Skills Are Clear From The Start
When filling out applications, make sure they know exactly what kind of work they'll be doing by including links to examples of work using past projects or even previous clients so they know exactly what's involved in getting this job done! You may also want to mention any extra skills required such as Photoshop for image editing or Google Apps for spreadsheets etc..
7. Send An In-Depth Test Assignment Before The Interviews Begin
This may seem like a no brainer but many people don't realize how important this stage is before starting interviews with potential VA's from the Philippines! Make sure they understand exactly what needs doing by sending them an assignment prior to meeting up via Skype or Google Hangouts (we recommend Google Hangouts as most phone lines over there are poor quality). It's worth investing in a decent headset so that both sides can hear clearly throughout the interview process!
8. Ask your Business Partners or Management Personnel for Second Opinions.
If you interview them in a panel, ask opinions first and debate whether to hire this candidate or not. If you're hiring them alone and you know you want this person to run your Shopify store, that's great! But adjudicating your job candidates as a team can work wonders and can help you know whether your potential hires are the right people or not.
9. Make Sure You Know Exactly Who You're Hiring!
This may seem like a no brainer but so many people make the mistake of not doing this one and end up receiving poor quality work, or worse – are left holding the bag when their VA turns out to be a fraud!
Always do your research before hiring someone and make sure they have done good work in the past, as well as making sure that they are who they say they are by checking their social media profiles.
Also, if you need to hire them on a freelance basis rather than full time, make sure you always pay via PayPal so that there is some accountability – don't ever send money directly via Western Union or MoneyGram unless you're absolutely sure of your source!
10. Be Patient When Training Your VA
There will be times when things take longer than expected.
The first few weeks with any Virtual Assistant from the Philippines will be difficult as you both get used to working together and things inevitably change over time as well.
There are also certain tasks that may be more difficult than others depending on your business – for example, online marketing can be a very complex field and require lots of patience initially to get used to. But don't give up too easily if things aren't happening quickly enough! You can hire a virtual assistant through a remote staffing company which offers On Site Supervision or Results Coaching.
What Tasks you Can Assign to a Virtual Assistant
1. Online Shipping and Logistics Management
Logistics can be a huge headache if you have to do it yourself. A virtual assistant can help you with all the necessary tasks when it comes to shipping and logistics. They can help you with returns, order fulfillment, tracking and more. You can even use your VA to manage your inventory.
2. Market Research
If you're short on time, this task is one of the best things you can outsource to your virtual assistant. Your VA will be able to research topics related to your business or niche that you need information on. This is especially helpful if your niche is in an area where you aren't knowledgeable about the topic at all.
3. Customer Service
Customer service should never be neglected as part of any online business, but it also shouldn't take up a lot of your time or energy either. Having a few customer service tasks delegated to a virtual assistant allows for more focus on other important aspects of your business such as sales and marketing strategies, product development and other administrative tasks that are equally important in growing an online business. Your VA won't just answer questions; they'll also be able to offer suggestions for how customers can better use your products or services which will help grow customer loyalty too! More loyal customers means more sales down the road!
4. Researching products/services
Researching your competitors goes a long way in learning about how to best match the needs of your target market. You can also let your VA do market research and check out which brands, keywords, products and product lines sell. Do people prefer a certain note of perfume these days? Are pastel pinks a thing in online clothing stores? Some of these are nuanced questions and even just the slightest change can affect
5. Email/Newsletter Management
Email marketing has long been used as an effective marketing tool by businesses large and small alike because email sends out its message directly into someone's inbox without them having to go searching for anything amidst all those social media updates and blog posts popping up everywhere nowadays!
Your email newsletter will likely have one goal in mind and that would be getting people interested in whatever product/service you happen to be promoting at any given time while also providing them with enough information so they know whether said product/service would even suit their needs or not. With so many emails constantly flooding our inboxes every day though – not just from newsletters but also our Facebook pages, Twitter feeds etc too – we tend not to read as much anymore unless we see something right there before our very eyes that really catches our eye! If an email doesn't catch us by surprise though (i.e.: we had no idea what was coming!), the likelihood of us actually reading through the entire message drop significantly with only 3 recipients
6. Order Processing and Payment Monitoring:
One of the biggest problems most businesses face when it comes to online sales is how long it takes for people to make a purchase decision. It can be particularly difficult for online retailers who have so many other competitors out there trying to grab their customers' attention in any way shape or form. And if you're not able to get someone's attention right away, then you probably won't be able to do so later on either! So it makes sense that part of your virtual assistant's job would be to help push your products/services towards more customers by speeding up the entire order process time so you can get the ball rolling sooner rather than later! They can also help with monitoring what payment methods are being used and whether they will deliver on their promise or not.
7. Product Reviews
Product reviews are incredibly important as they help convince potential buyers into making a purchase decision based on what others are saying about the product/service itself and not just trusting whatever it is that you say about it! The problem is that most people don't take the time to write product reviews even though we all like reading them when we see them pop up on our favorite online shopping sites! So consider letting your VA take care of this for you so that you can focus more on growing your business and generating more sales in turn.
8. Social Media Management
This is one of those tasks that you should only outsource if you want your brand or business name to reach as many people as possible while also having a clear understanding of how effective said social media platform(s) is going to work for you. Even if social media isn't something that you have experience with, odds are good that someone in your family or circle of friends does! If so, then ask them for advice on how best use said site(s) and/or service(s) for your niche so you can decide whether or not it would benefit your business overall.
9. Website Development and UI/UX Testing
You can also hire web developers and have them serve as your VA's! Most of the time virtual assistants have experience in web development and design. They understand style sheets and know how to make sure your site and other channels pass UAT testing.
10. Chat Support
If you've got a lot of incoming messages and texts from your social media channels, your VA can help field all these and make sure they attend to concerns which convert. Remember any query is valid as long as it's a customer with the potential to make a purchase. VA's are greatly known for chat support and the same should apply to your online
Shopify Virtual Assistant Costs
Where to Find Shopify Virtual Assistants
Online Freelance Platforms
You can find VA's through online freelance platforms. You may go for something as low as $5.00. There are many of these workers in Upwork or Fiverr
But freelance isn't the route you should go if you want to make sure that you're hiring remote employees who work for the number of hours which you pay them for.
Outsourcing Companies
Outsourcing in the Philippines has become very popular for Western business owners. Outsourcing with a reliable Offshore Staffing partner gives you much leverage with your VA because you get your employees – and you also get the remote office and equipment!
Outsourcing companies like iSuporta are ISO and PEZA certified and provide fail safe infrastructure so your eCommerce practice won't have to suffer the same setbacks that you may get when going freelance.
How iSuporta Can Help You
Virtual Assistants are the great bridge between managing your increasing tasks and cost savings if you outsource them with the right company.
Shopify is a great platform for increasing your reach and at the same time making it easy for customers to pay you and to consolidate your sales.
Shopify virtual assistants can focus on your eCommerce store and can address other tedious chores you may need help with.
We can help you through providing you a platform for shortlisting, hiring and interviewing remotely your potential VA candidates and giving you a Results Coach to make sure your remote employee is doing what you expect of them.