10 Tips for Getting Funding for LGBTQ Small Businesses
Small business owners who are part of the LGBTQ+ community may find it hard to secure funding and support for their small businesses. This article will explore what some of these challenges are and the resources which are available to get LGBT startups up and running.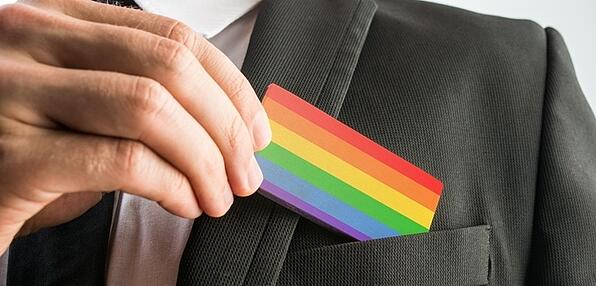 What are some of the challenges of LGBT Small Business Owners?
LGBT entrepreneurs may be excluded from networking and business opportunities
If there are business events or networking seminars, they may feel excluded or at least be marginalized in areas where conservativism reigns and they are not allowed to have a voice among their heterosexual counterparts.
LGBT business people may face discrimination when trying to lease or buy commercial space
Securing business or commercial office space may seem like a challenge for an LGBT business person. The thing is, these are expensive and often could require loans, so working with grant giving institutions may not be that practical for a queer preneur.
LGBT owners may have difficulty finding employees who are supportive of LGBT rights
If they're looking for low wage American workers, or local English workers, they may be hard pressed if they live in a community of those who are not that open to the gay community. This reality is slowly shifting today, but many may still face the challenges of an lgbt member.
LGBT's can face resistance from customers who are not supportive of LGBT rights
If you live in a right wing state, you may have customers, particularly religious who are not willing to purchase from you because you belong to the LGBT community. In fact most of these challenges have in common are the brick and mortar practices that heterosexual preneurs also have to face regularly.
Tips for Securing Funding for LGBT Businesses
This California based LGBT institution serves as a link between LGBTQ+ community and resources. This non profit organization helps people including gaining financial requirements for LGBTQ small business owners. This assistance also comes in the form of training and funding.
2. Angel Investors
You may also turn to angel investors these are private investors or seed investors who may help out small business owners if they are not yet ready to receive grants from traditional funding institutions.
3. StartOut
StartOut is a nonprofit organization for many entrepreneurs. And it offers many resources including investors. Premium membership, however is required to increase your outreach and further advertise your business plans to interested prospects.
StartOut also provides tutorials to it's clients and it helps LGBT business owners find access to capital.
4. Online Lenders
There are also plenty of online lenders these days whose loans are generally faster than relying on government grants.
Take a look at reputable companies like OnDeck and find out if any of their packages are appealing. Online loans are fantastic if you are operating in a locale which is generally not LGBT friendly.
5. Get NGLCC Certified
One of the many ways to impress lenders is to get secure by the NGLCC. It's a great idea to obtain the extra merits which go with the NGLCC.
You can also network and explore with other fellow business owners and gender queer members and through this, your certification shows that your business is solvent and ready to start.
6. Join your local LGBT business chamber
Standing together with your local business chamber gives you opportunities to fast track your connections with financial institutions, and it also gives you numerous educational opportunities.
The NGLCC has over 50 affiliate chambers in the United States. Find out how you can get involved and you can start your journey towards authenticating your small medium organization.
7. Join others in conferences
It's a great idea to join small business and startup conferences. While you can't expect to rake in any capital right then and there, you may open up to new ideas and new sustainable ways to get started with your venture.
You can never market yourself enough. So attending these conferences and programs can serve a profitable purpose in your access to gaining LGBT capital.
8. Crowd funding
Crowd funding can be an excellent option if you have a project which can be used as a service or an end user product for a group of people.
If you're crowd funding a restaurant for example, the people who shell out money can be considered incorporators and are immediately VIP customers.
9. Request money from friends
This may seem unconventional if you're thinking about a loan, but if you have a group of supportive friends and family members, why don't you ask them to float you a grant!
This is way better because they may come up with zero interest agreements but are privileged to certain perks once your small business gets up and running.
10. Fund it using your own income
It's practical if you can come up with a way of saving up yourself. You fund the initial startup and acquire the resources and tools for your small business yourself.
If your company is supported mostly through your own savings, you are totally independent and it is within your full control on how you manage it once you start your practice.
Tips for a Successful Small Business for LGBT Owners
1. Find the office space you need
If you can get away with a $1000 a month office space and not go beyond that, and if it feels comfortable then why not go for it? You can run your LGBT shop from across town and make sure that you don't spend any more on overhead than you have to, at least when you're first starting out.
2. Get support from friends and family
You may have friends and family who support you regardless of your gender orientation. That is a good thing. Getting the support of people as you launch your small business will make sure it gets the attention it needs and who knows? Maybe your family and friends will be your first customers.
3. Hire trustworthy friends at first
If you must start your LGBT staffing, hire trustworthy friends and interview them and make sure they won't have a problem working with you. This applies to heterosexual entrepreneurs because hiring trustworthy people ensures that you won't have problems managing your store.
4. Start your business in a supportive community
Why would you want to work in a town that is homophobic?
It's a great idea to start your business in a place where you know you can confidently proceed because the whole community is rooting for you. Imagine how much free it can be when you won't have to worry about others who frown on your sexual orientation.
How Outsourcing can Help LGBT Business Owners
Outsourcing is something you've probably heard of if you know about the various staffing options for organizations. Outsourcing can help you in the many number of ways it can your cisgender peers because it frees up a lot from your plate and you can scale up or down as needed.
1. You can farm out routine tasks.
Get rid of tasks like data entry or bookkeeping, you can represent yourself much more freely if you allow yourself to outsource these tedious routines to a reliable small business owner.
2. You can scale your business
If you want to grow and scale, outsourcing provides you the right opportunity to offer more services for cheap? Or charge higher if that is what your approach will be.
3. Costs less and gains more
Outsourcing costs less because you will be spending lesser if you outsource to a country who provides high quality staffing but with lower overhead costs.
4. You can secure more LGBT grants
If you've grown your business significantly, you can secure more funding because your investors will now believe in you. If you've found a way to efficiently farm out most of the tedious routines which go with running a business, then you can attract more investors that way.
5. Stay on top of competitors
Your remote staffing team can give you leverage over your competitors. Since marketing and lead sourcing are part of most outsourcing services, you can gain leverage over them and stay on top of the game.
6. Spend less on computer hardware and software
You don't have to spend much money on infrastructure if you've got them on an offshore location. Or if you have an in house team, your outsource team will take over for tasks which must be replaced while you're sleeping!
7. Hire your own HR team
Having to hire an HR team can be costly. Yet some of the cloud based options for remote HR can give you a lot of options for managing your accounting and your HR related tasks.
8. Supervise your team online
If you want to travel or meet new business prospects, you can do so anyway with an outsource team! If most of your operations are given to a trustworthy outsourcing call center, then you won't have to worry about leaving the office because your remote staff are taking care of operations.
9. Hire chat support and gain more customers
You can hire chat support agents who are also trained in upselling and cross selling, this means you can gain more customers than you otherwise can if you were manging things on your own.
10. Increase your sales funnel
This is the most fantastic advantage of outsourcing. You get to increase your sales funnel and having a successful LGBT organization will garner you more support and gives you much credibility not just in the gender queer sphere but those of your cisgender colleagues and investors as well.
What are your Small Business Outsourcing Needs?
LGBT Small Business Outsourcing Resources: