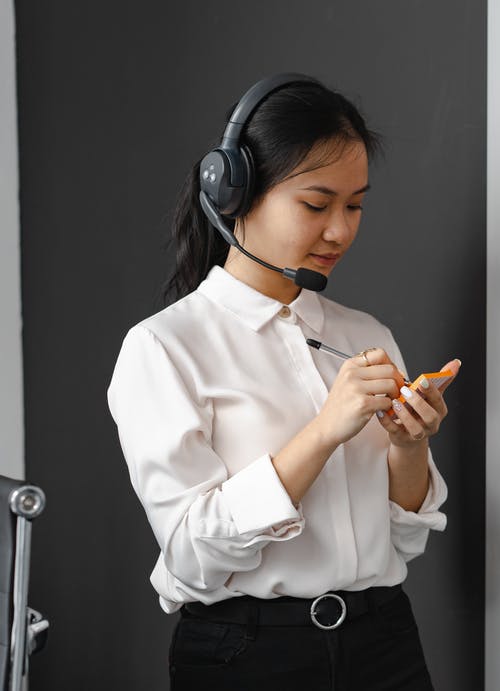 Do you really need a Virtual Assistant?
A virtual assistant is a remote worker who attends to a variety of your admin tasks and functions most often as a liaison between you and clients, you and other employees and it is a VA's main task to make sure that you are organized.
The advantages of hiring a virtual assistant far outweigh the spending and the headaches you have to go through when performing all your tasks yourself.
9 Key Reasons and Benefits of Hiring a Virtual Assistant for your Business
1. Speeds up your workflows
Hiring a virtual assistant can give you much more flexibility in terms of the way you do your work.
If you had to attend to admin tasks all the time, you become the admin.
You can also make more informed decisions if you have a VA who shows you what's possible and gives you more freedom to focus on your talents.
2. Cost Savings
Virtual assistants can offer much more in terms of savings than hiring a PA back home.
Think about this if you have to house your PA with an office, pay for overhead and taxes, how much would that cost.
Outsourcing a virtual assistant offers tremendous options for low costs but high-quality output.
3. Hire faster – Recruiting is efficient
If you outsource, hiring a VA can be faster because your outsourcing partner will perform the shortlisting and you can choose your favorite applicant.
Recruitment is efficient and intuitive when working with a remote staffing company that can give you your operational needs.
4. Sales writing and VA's go hand in hand
If you're active in your online marketing campaigns, you can also ask them to create content, post your blogs, and even moderate comments on your social media channels.
They can serve as your go-fers and you only have to outline their tasks for them and guess what?
VA's are happy to get involved with your marketing campaigns!
5. Customer Service
Your virtual assistants can be available to answer questions, inquiries, complaints, and even perform follow-ups.
The more sales you make, the more curious people are going to be around.
Hiring this remote employee will give you leverage to attend to these concerns while also working on customer follow-ups and making a list of some of these common inquiries and complaints.
6. Pay only for work time
If you come up with an arrangement where your VA's hours are tracked using time doctor or other software, you only pay for their work hours and you can choose between shifts and schedules which are more aligned with your own preferred timelines.
This is one of the incentives in cost savings.
7. Scale your business and offer more services
If you find a cost-effective outsourcing partner, then you can scale your business and offer more services and charge more!
Or charge less and bring in more customers without having to worry about taxes and overhead!
This is how hiring a virtual assistant through offshore outsourcing can give you the advantage of scalability.
8. Free time for you
If you work with a VA who completes your tasks on time, then you have more free time to spend with the family, more time to think about your goals.
And in general, a greater sense of control in your operations.
This is how outsourcing works wonders for SME owners who want to gain leverage but at the same time focus on improving their customer experience.
9. VA's are superb and versatile
Virtual assistants are not limited to data entry and other menial routines.
Some of them can be graphic designers! SEO practitioners, content writers, and social media marketers.
This is the whole purpose of remote staffing backend tasks.
Hiring a great VA will give you enough traction with these routines.
When to Hire a Virtual Assistant
It is paramount that you know how to do all tasks yourself.
If you're a manager, you need to know a little bit of everything.
But if all these chores compile and you don't have any form of a delegation that is when these become unwieldy.
So here are a few ways of telling if it's time to hire a virtual assistant.
Can I interview my job  candidate?
Of course! First we will start pooling based on specifications you give us. And then we will choose from the best and shortlist them. You can interview them via Zoom or Skype and they will show you if their qualifications and skill sets are specifically among those you need for your company.
You have so many customer inquiries and calls.

You have so many meetings to juggle and it gets hard to remember when.

You get so many emails, many of them are great, many of them are trash and you almost don't have time to segregate.

You want more free time for yourself.

You need customer service tasks.

You need content writing and graphics.

You want someone to manage your social media accounts.

You want someone to set appointments for you.
Qualifications to consider when hiring a virtual assistant
Virtual assistant tasks can range from rote to creative.
This is why hiring a VA is not something you can take lightly.
And in describing qualifications, it ought to be a set of competencies that will allow them to perform this variety of functions across the board.
Communicates well
Your assistant needs to be able to tell you when something is wrong, when something needs addressing, or just verbally summarize how the day just went.
Communication is the most paramount skill of a VA because you need to understand how your business is doing at any given point in time.
Understands CRM's, social media, and collaboration software
They ought to know about CRM's, CMS's, social media management, and collaboration software.
You might tell them to make social media posts across LinkedIn, Facebook, Instagram and use uniformed copywrites on Trello.
All these are integral skills and more often than not they'll be switching different hats for other tasks you give them.
Fast typer
If they're content writing or answering live chat conversations, then being a fast typer, with good, natural-sounding English is paramount.
You must hire a VA who knows how to speak like a Westerner and can answer and respond to queries in a swift but also in understandable fashion.
Can take phone calls or make phone calls
If customer follow-ups or voice calls are what you need?
Then name it, we can provide you with a virtual assistant with just these qualifications.
Again, verbal communication is a MUST in a V.A. so making certain that they possess enough savvy to be able to relate to people.
Curious and cares about your product or service
You want a person who is curious too.
You don't just want to hire an admin who's out to make it from paycheck to paycheck.
Getting someone who cares about your business and is going to be asking the right questions is important.
If they care about your SME, they'll take initiative and ownership.
Familiar with basic accounting or bookkeeping tasks
Is outsourced bookkeeping one of the functions you need?
If so, then hiring a VA to do minor accounting and bookkeeping tasks is ideal also.
They can also perform the number crunching while you dole out the analysis.
There is nothing wrong with allowing your admin to take a look at some of your figures and perform some basic data entry tasks with them.
Active learner, takes new skills and integrates them into the workflow
If you're using another platform or beta app that isn't generally available, you can't expect your VA to know it right there and then right?
While having experience is great, it is far more optimal if you hire a virtual assistant who is good at actively learning new skills and implementing them when it is necessary.
Fast thinker
Fast thinkers and quick judgment are vital to any V.A. if you need to make some changes to your campaigns and maybe some adjustments, hiring a remote employee who has the wit and the ability to think for herself is crucial especially if your operations and pipeline move fast.
 Key Takeaways
If you're thinking about growing your small medium enterprise and you want a feasible solution which gives you high quality, consider hiring a virtual assistant!
The best way for a business to gain traction is to be cost efficient while at the same time meeting whatever is important in regardless of what phase you are in your operational pipeline.
A virtual assistant is a person who can take care of rote routines but also admin functions.
Hiring your favorite applicant is easy if you partner with iSuporta outsourcing, remote staffing with full operational control.
Want to know more? Let us know about your needs 
Hire a Virtual Assistant for your Business