What is a Virtual Assistant?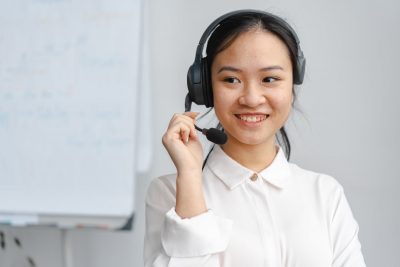 A virtual assistant (VA) is a person who works for an employer from a remote location.
On a typical day, a virtual assistant helps an employer/business owner with a number of tasks, including rote and routine administrative tasks.
A virtual assistant provides support to businesses operations from a remote location and can serve multiple functions.
In other words, a VA is an administrative assistant, facilitator, and encoder who can perform a number of multiple tasks that are essential to the business.
Virtual assistants have become popular because they are flexible. They can be hired part-time or full-time, depending on the business needs.
VA Tasks
Email Management
This is vital in a business.
If you're going to be working with a lot of clients, you may or may not have emails that generate leads!
Hiring a VA to get these things organized can go a long way in making sure that your work is done in a timely manner and that you can attend to valid email concerns.
Taking calls
When you're asleep and when someone calls who's going to attend to them?
A virtual assistant can allow you to make certain that all of your leads are coming in and every possible client is attended to.
They can take calls and make sure your stakeholders are satisfied.
File management
These can get rather sticky if you've had a lot of files and photos on your computer and you can't keep track of them.
These very menial tasks are something you may ignore but having them taken care of by a good VA can go a long way in establishing a streamlined workflow.
Read here to know more about Virtual Assistant Tasks
Why Hire a Virtual Assistant – The Benefits of VA Services
Getting a VA will take a load off your plate. They can do a lot to boost your business' productivity.
At the same time, working with them may allow you to see things differently and gain fresh perspectives on how to approach your business tasks.
Mostly though, it frees you up to focus, and being the star of your business is what you are, not an admin.
Benefits
You can get more done in less time and spend more time doing what you love.

They're affordable and easy to use.

They're reliable and can complete tasks with little or no oversight.

They are available when you are, no weekends or holidays.
Cost of Hiring a Virtual Assistant
The price of hiring a virtual assistant can vary depending on a few things like the amount of experience of the VA,  scope of work, employment type, etc.
In iSuporta, the cost of hiring a virtual assistant range from $8.95 – $10.00. Refer to our pricing page for more.
Like mentioned, there are several factors that can go into costing and we talk about it in detail here.
How to Hire a Virtual Assistant
If you hire a Virtual Assistant through iSuporta, it's really as simple as stating the qualifications you need, your preferred work hours and skill sets and we do the shortlisting for you.
You may interview your remote employees online and then select from your favorite.
Here's more on how to hire a virtual assistant.
Key Takeaways
You must remember that if your small business is having traction, you're going to get busy, you're going to get a lot of phone calls, inquiries, concerns and you're going to have to meet clients.
All of these things cannot be done on your own and you're going to need some help.
A cost-efficient way to grow your SME is to start hiring a virtual assistant and we're here when you're ready to get started.